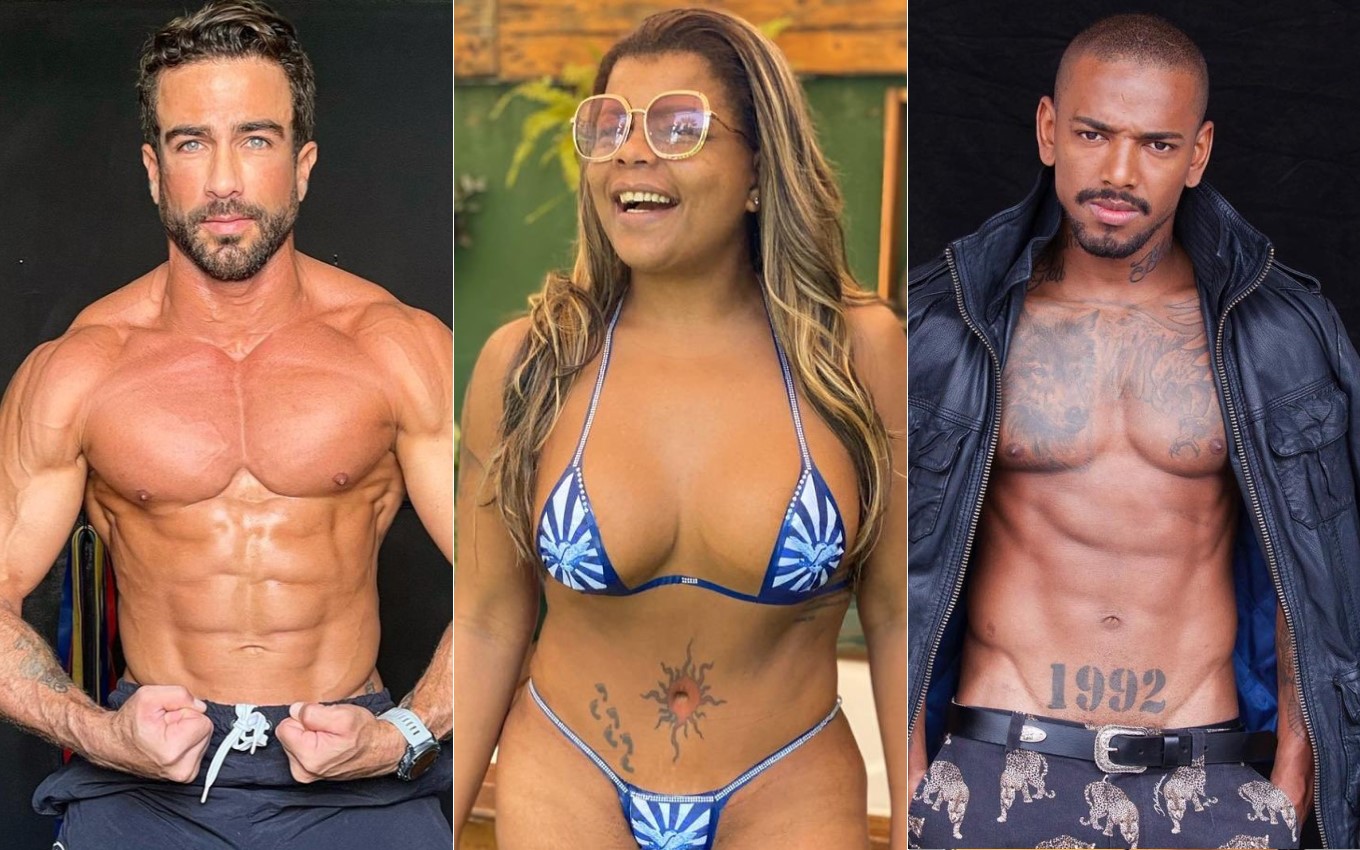 The famous people chosen by Record for A Fazenda 13 who live outside of São Paulo have already arrived in São Paulo and started the routine of appointments before entering the pre-confinement. In an attempt to lose the fans, some have opted to make lame excuses to justify the trip.
Erasmo Viana arrived in São Paulo on Sunday (29). Gabriela Pugliesi's ex-husband decided to live in Salvador (BA) since the turbulent breakup with the digital influencer. Now, he's been telling his followers that he's back for change.
Nego do Borel, who lives in Rio de Janeiro, also traveled over the weekend and has been dodging the cold with an intense workout routine at the gym in the building where he stayed. Every day he publishes shirtless photos and videos to show the results of the exercises. To justify his visit to São Paulo, he only said that he had professional commitments.
Rico Melquiades, a shack revealed in the last season of Vacations with his Ex, was spotted at Guarulhos airport over the weekend, and some fans recognized him and took pictures. He, who lives in Maceió (AL), chose not to publish anything on social networks since he arrived in São Paulo.
Mileide Mihaile, former wife of Wesley Safadão, has enjoyed luxury days in the city. She arrived on Monday (30) and stayed at a five-star hotel in Brooklin, an upscale area of ​​São Paulo. That same night, she went to dinner at Figueira Rubaiyat and was impressed by the centenary tree installed in the middle of the room.
Also from Maceió, Marina Ferrari has been living in a luxury hotel since Monday and told followers that she traveled to São Paulo because she was hired to attend the premiere of the film Shang-Chi and the Legend of Ten Rings, this Tuesday night. fair (31). The digital influencer was one of the reserves of A Fazenda 12 and cried for being left out of the final list.
Solange Gomes left Rio this Tuesday morning and is already circulating in São Paulo, as well as Tati Quebra Barraco, who went to an aesthetic clinic in Jardins early in the morning for a tanning session. But both did not justify the reasons for their travels.
Dayane Mello, the Brazilian who caused it at Big Brother Itália, came to Brazil well before the period suggested by Record. She took advantage of her fame to advertise on Instagram and also to enjoy pampering: she put contact lenses on her teeth, and this Tuesday, she went back to the dentist to make the last adjustments before entering A Fazenda 13.
Arcrebiano Araújo, who is about to start his third reality show this year, arrived in São Paulo early this afternoon and settled in a temporary housing apartment, very popular among former participants of A Fazenda and On Vacation with Ex.
.