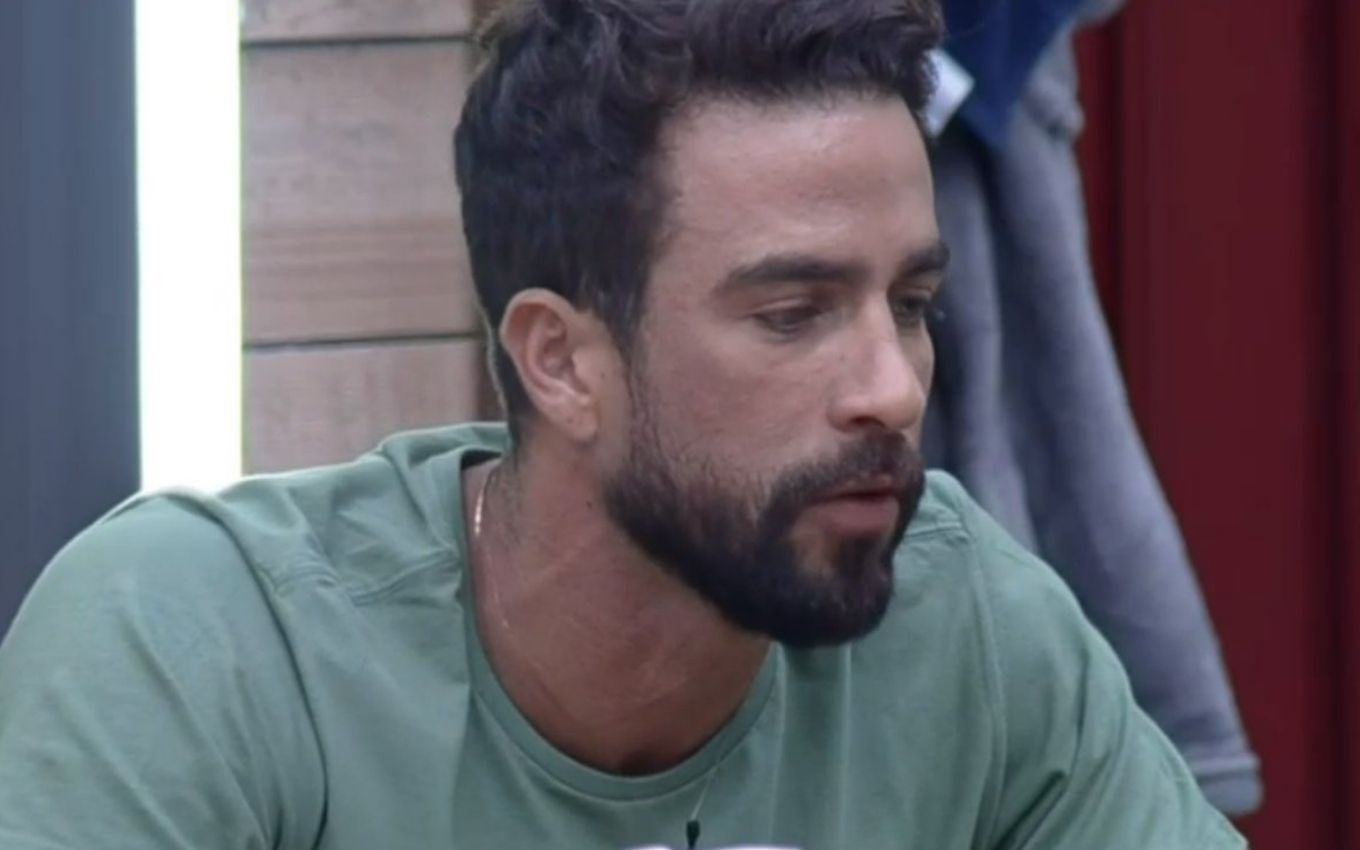 While listening to MC Gui gossip about Erika Schneider in A Fazenda 13, Arcrebiano de Araújo let slip that he saw Erasmo Viana being a sexist man several times in the program. Upon learning of this, Gabriela Pugliese's ex-husband rebelled and threatened the ex-BBB. "It doesn't even touch my protein anymore," he fired.
"I'm pissed, I'm not even going to exchange ideas with him anymore. He's trying to spread the machismo thing that I've already exchanged, I've already apologized, I've already talked. Why keep exposing me?", the digital influencer fired. "All the time, bro," prodded MC Gui.
Viana left the room and went to ask Arcrebiano. "You don't have to say I was sexist, because I already solved it with Aline [Mineiro]", he said, referring to the phrase of having to have "ball" to perform the task of the horn cow.
"Stop screaming," asked the model. "I'm screaming because you don't have to say that behind my back, expose me like that," snapped Erasmus. "Oh, and I didn't give you lots of touches, did I? About you talking bad about women? I just told him [MC Gui] I gave you a ring on that," recalled Bil.
"He said you said I'm sexist," said the fitness blogger. "Yeah, and he also said that Erika called all men sexist, and she's saying now that she didn't do that. Who's lying?", asked the ex-No Limite.
"But why say I'm sexist?" insisted Viana. "I didn't speak with those words there, no," the model defended. The two continued to argue and exchange accusations while Rico Melquiades and Solange Gomes hid to listen to the fight.
Check out:
"It doesn't even touch my protein anymore" THE LEVEL OF CRASH AHAHAHAHAAH #The farmpic.twitter.com/kYbnvXrTjY

— Vai Desmaiar (@vaidesmaiar) October 3, 2021
The best of the crap is Rico signaling for Solange to be quiet so he can hear the crap #The farmpic.twitter.com/mGErwaY7nx

— Vai Desmaiar (@vaidesmaiar) October 3, 2021
The platform offers 14 days of free use for those who have never subscribed to the service. After this period, the user starts to pay R$ 15.90 per month. In addition to the nine cameras and full episodes of A Fazenda 13, Record's streaming offers soap operas, series, newscasts and programs shown on the station.
---
Learn all about reality shows with the podcast O Brasil Tá Vendo
Listen to "#55 – Women Are Suffering Machismo in The Farm 13" on Spreaker.
---
Subscribe to the channel TV news on YouTube to check out our daily newsletters, interviews and live videos
.