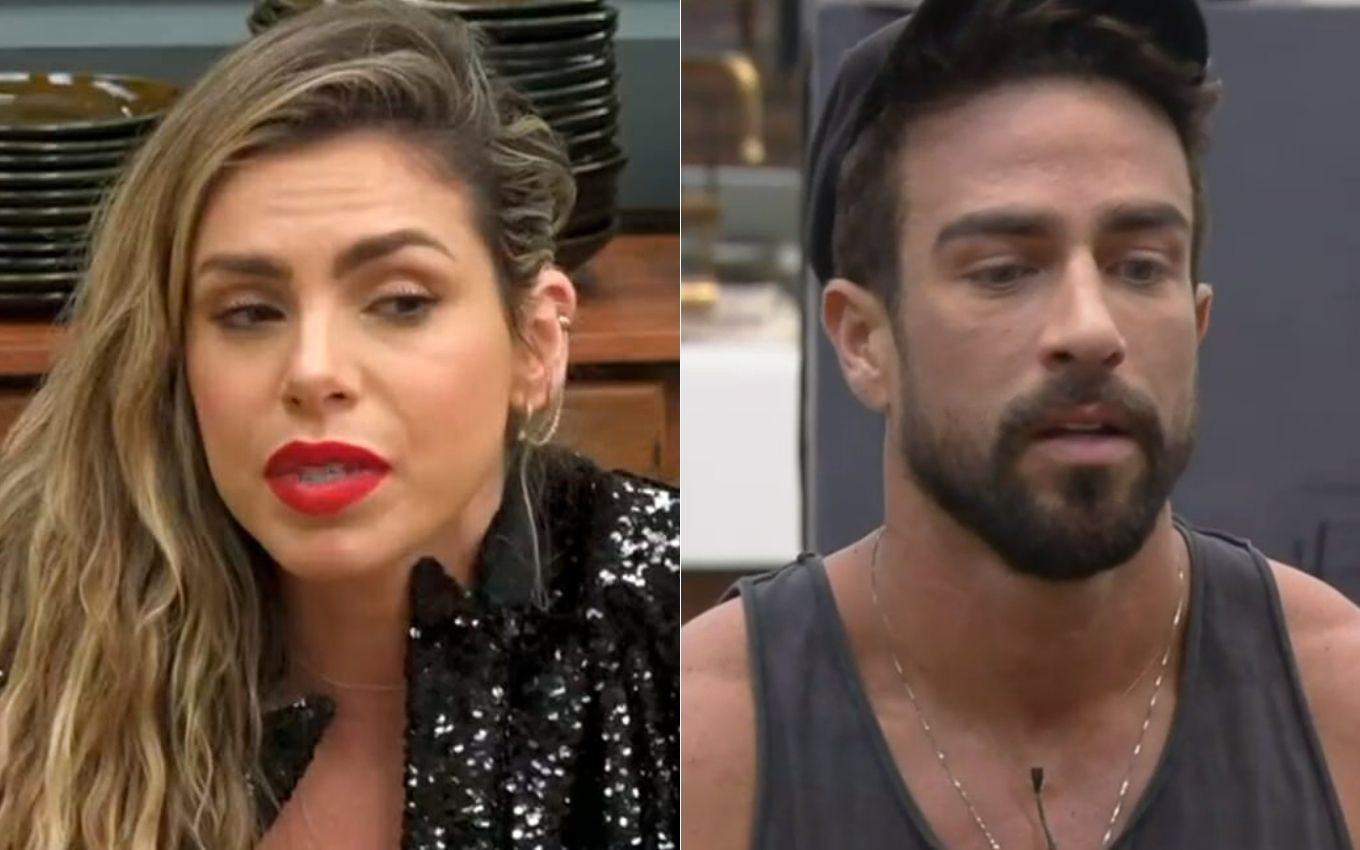 After clashing with Erasmo Viana's vote in A Fazenda 13, Erika Schneider revolted and detonated the digital influencer game. In a conversation with Rico Melquiades, the former dancer of Faustão did not hide her disappointment. "I thought his game was extremely dirty," he fired.
"I said I wouldn't vote for Erasmus and look what he did. Even though I see a lot of his attitude, a lot of things… For you to see how things are, I'm disbelieved that he did it", lamented the dancer, who had an affair with Gabriela Pugliese's ex-husband before confinement.
"Girlfriend, I'm going to be very honest with you. I have nothing against him," Rico replied. "I thought his game was dirty, a lot of Maria goes with the others," continued the blonde. "But I was also there, to defend you," said the former MTV. "Oh stop, right? You don't have anything against MC Gui?", she asked.
"Yes, I do," thought Melquiades. "He [Erasmo] has nothing against you, right?" he asked. "No! Quite the opposite! I talked to him several times, my friend, about various things," said Erika, still unreconciled.
Check out:
"I found his game extremely dirty," said the @erikaschneider over the @erasmus to @ricomelquiades, because the pawn voted for her. 👀

👉 Sign the @sigaplayplus and get access to 24-hour broadcast with 9 exclusive signals: https://t.co/UpWImyaj3v. pic.twitter.com/8F3xGTboG3

— PlayPlus (@SigaPlayPlus) October 6, 2021
Where to watch The Farm 13?
The only service that relies on the 24-hour broadcast of rural reality, PlayPlus has the price of BRL 15.90 a month. Contrary to what happened in previous seasons, Record's platform now offers more than one camera for subscribers to follow what happens at the reality show's headquarters.
The platform offers 14 days of free use for those who have never subscribed to the service. After this period, the user starts to pay R$ 15.90 per month. In addition to the nine cameras and full episodes of A Fazenda 13, Record's streaming offers soap operas, series, newscasts and programs shown on the station.
---
Learn all about reality shows with the podcast O Brasil Tá Vendo
---
Subscribe to the channel TV news on YouTube to check out our daily newsletters, interviews and live videos
.