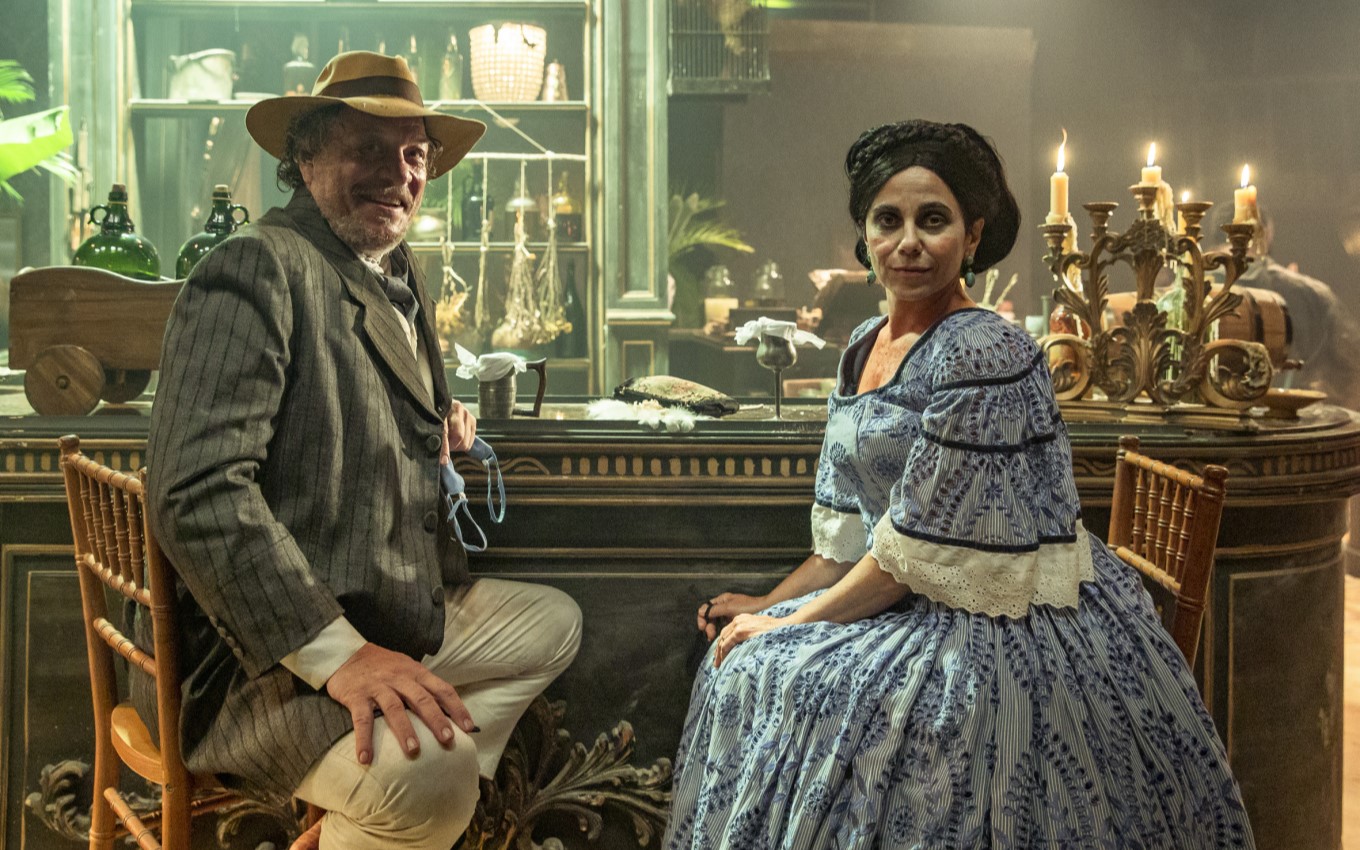 Ernani Moraes and Paula Cohen will play João Batista and Carlota in Nos Tempos do Imperador, an unprecedented telenovela of the six on Globo TV that opens on the 9th. They will leave Pindamonhangaba for Rio de Janeiro in search of the dream of achieving the long-awaited social ascension.
Although the patriarch of the Pindaíba family is not ambitious, his wife will be obsessed with the idea of ​​having a title of nobility. The couple, whose children are Nélio (João Pedro Zappa) and Bernardo (Gabriel Fuentes), will face major challenges in the series.
Ernani Moraes' character will fall in love with a slave he will meet selling coconut candy on the streets. Lupita (Roberta Rodrigues) will be the prisoner of a dangerous policeman, who will force her to report the escapes to Little Africa. She will then be rented by the couple and will dream of her freedom.
In the plot by Alessandro Marson and Thereza Falcão, the self-interested will have other obstacles besides attracting the rural owner. While the youngest son, Carlota's favorite, will have no ambitions, the oldest will become an advisor to Tonico (Alexandre Nero), the great villain in the story.
.