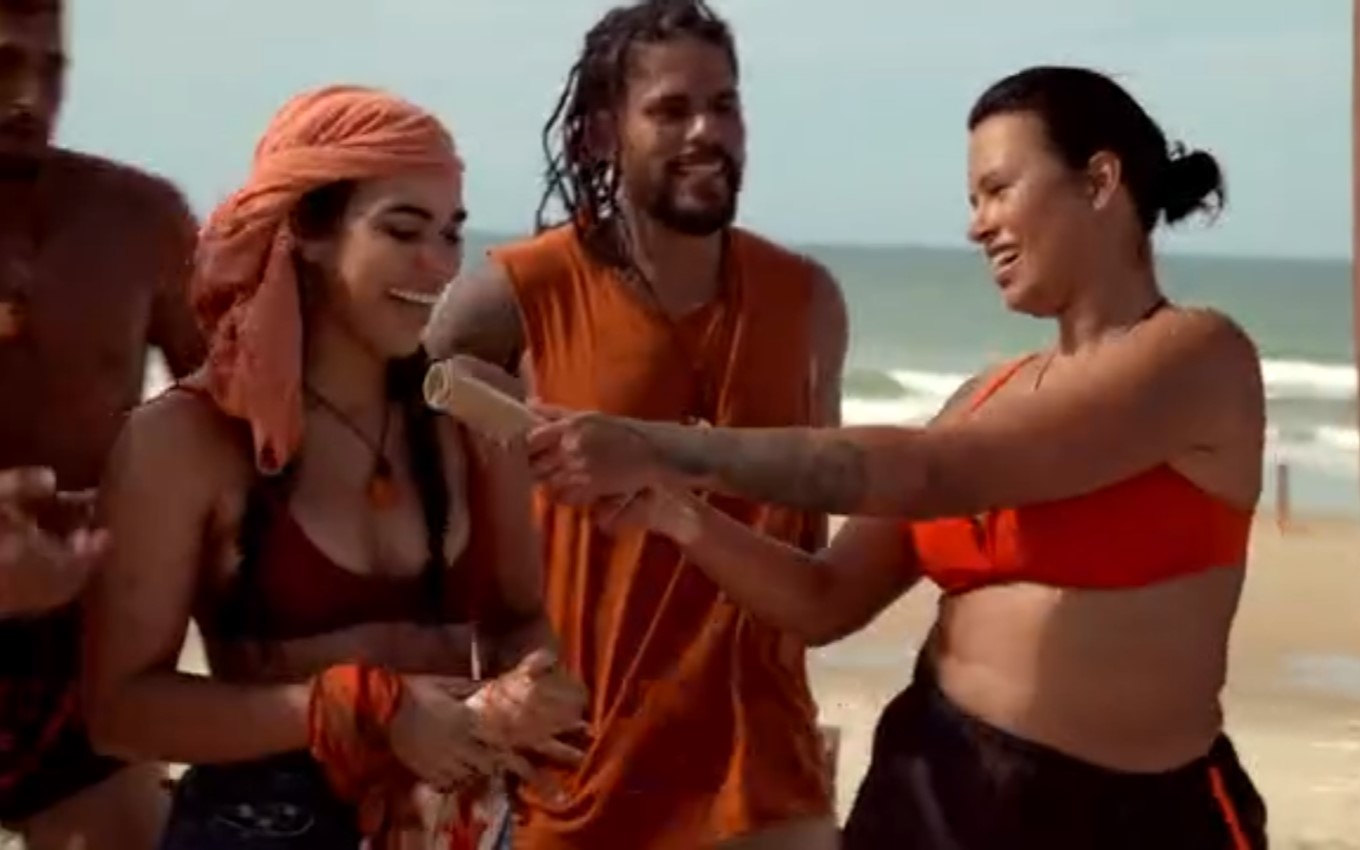 At the premiere of No Limite 5, Ariadna Arantes was ill during the first reality show. In this Tuesday's episode (11), the lack of physical preparation of the digital influencer harmed the Carcará team at first, but they managed to overcome Calango and won the activity.
At the beginning of the episode, the participants were already divided into two teams. At Carcará, Ariadna Arantes, Elana Valenaria, Guilherme Napolitano, Íris Stefanelli, Lucas Chumbo, Marcelo Zulu, Paula Amorim and Viegas were present. On the other side, André Martinelli, Angélica Ramos, Arcrebiano de Araújo (BBB21's Bil), Carol Peixinho, Gleici Damasceno, Jéssica Mueller, Kaysar Dadour and Mahmoud Baydoun were part of Calango.
In the first part of the race, all ex-BBBs had to climb a sand dune to reach the bandanas in the team. The Calango team was more agile in this stage and soon moved on to the second stage. However, on the Carcará side, Ariadna was left behind because of her lack of fitness: "I haven't done anything, so it's very complicated".
Still tired, Ariadna had to be carried by Chumbo and Viegas during the journey to the second stage of the race. At this stage, the participants needed to dig the sand to find three keys. At Calango, Carol Peixinho went ahead and found two keys. Even with the delay, the members of Carcará made up for lost time and overtook rivals.
In the third phase, the confines had to remove heavy boxes of supplies from the sea. While the participants of Calango continued to dig, the participants of Carcará took advantage of the advantage and managed to recover the items in less time. Thus, they were consecrated as the winners of the race.
With the victory, they conquered the map for the best camp in the program and a bonus box with survival items, such as alcohol to make a fire.
---
Subscribe to the channel TV News on YouTube to check out our daily BBB21 newsletters
---
Find out all about reality shows with the O Brasil Tá Vendo podcast
Listen to "# 38 – Five news that promise to pump Power Couple 5!" in the Spreaker.
.