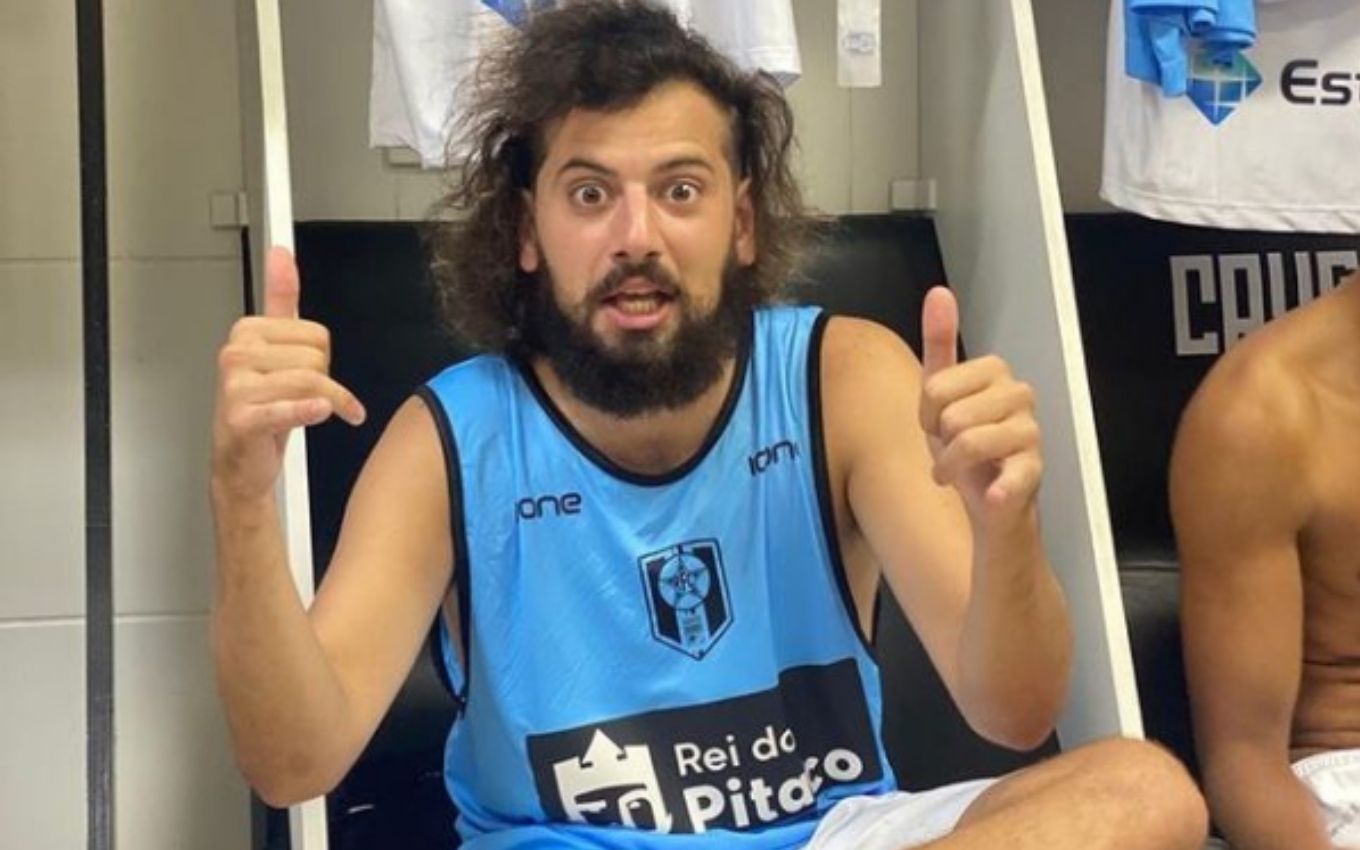 A Fazenda 12 participant and former Globo reporter, Lucas Strabko, better known as Cartolouco, stayed for the first time since he was announced as a Resende player as an option on the team's reserve bench in a game for the Campeonato Carioca. The possibility of the journalist entering the field made fans freak out on social media.
Cartolouco's squad took place in the 11th and final round of the Guanabara Cup, in the match between Resende and Vasco this Saturday (24th). He had already been listed once, in a duel against Flamengo, in March. On the occasion, however, coach Sandro Sargentim chose to cut him off the final list.
In his official Instagram profile, Strabko celebrated his first trip to the bench as a professional athlete. "Today there is," he wrote, posting a photo of himself in the team's locker room.
The debut, however, was for another opportunity. Resende lost the match 3-1, and Sargentim completed the five substitutions allowed by CBF without opting for Cartolouco.
The 26-year-old journalist was never a professional athlete and was hired, at first, to give more visibility to the elite football club in Rio de Janeiro on social networks using his image as an influencer, producing content. However, after participating in training for the past 43 days, he asked the board and coaching staff to play.
On social media, fans campaigned before and during the game to see Strabko on the pitch. When his entry would no longer be possible, some regretted his absence.
Check out:
I at least imagined that I would put Cartolouco to play
REVOLTING THE CARTOLOUCO STAYING IN THE BENCH THAT'S WHY I LOST !!! 🤬🤬🤬#CartoloucoDay

– BIGKANTEZINHO 007 (@ KANTEZINHO1) April 24, 2021
I think the cartolouco would enter 🤡

– against prio • (@priorzeyra) April 24, 2021
dirty kid not putting the card to play, the team was already leading 3-1 and eliminated from everything, tnc

– (@giohater) April 24, 2021
If you know football, you know that @Cartolouco that game would have changed, he deserved a few minutes on the pitch to show his football

— Cicin Juniô (@ciceerojunior) April 24, 2021
I just wanted to see Cartolouco play

– Vitoriosaˢᶜᶜᴾ (@ vict4cor) April 24, 2021
Sim
I saw a game between Vasco and Resende to see the cartolouco 👍

– Craque do verdão 👑 (@ Guilherme_Sep5) April 24, 2021
See also the full publication of Cartolouco commemorating his line-up:
Feedback Policy
This space aims to expand the debate on the subject addressed in the news, democratically and respectfully. Anonymous comments are not accepted nor do they violate ethical and moral laws and principles or promote illegal or criminal activities. Thus, slanderous, defamatory, prejudiced, offensive, aggressive comments that use bad words, incite violence, express hate speech or contain links are summarily deleted.
.