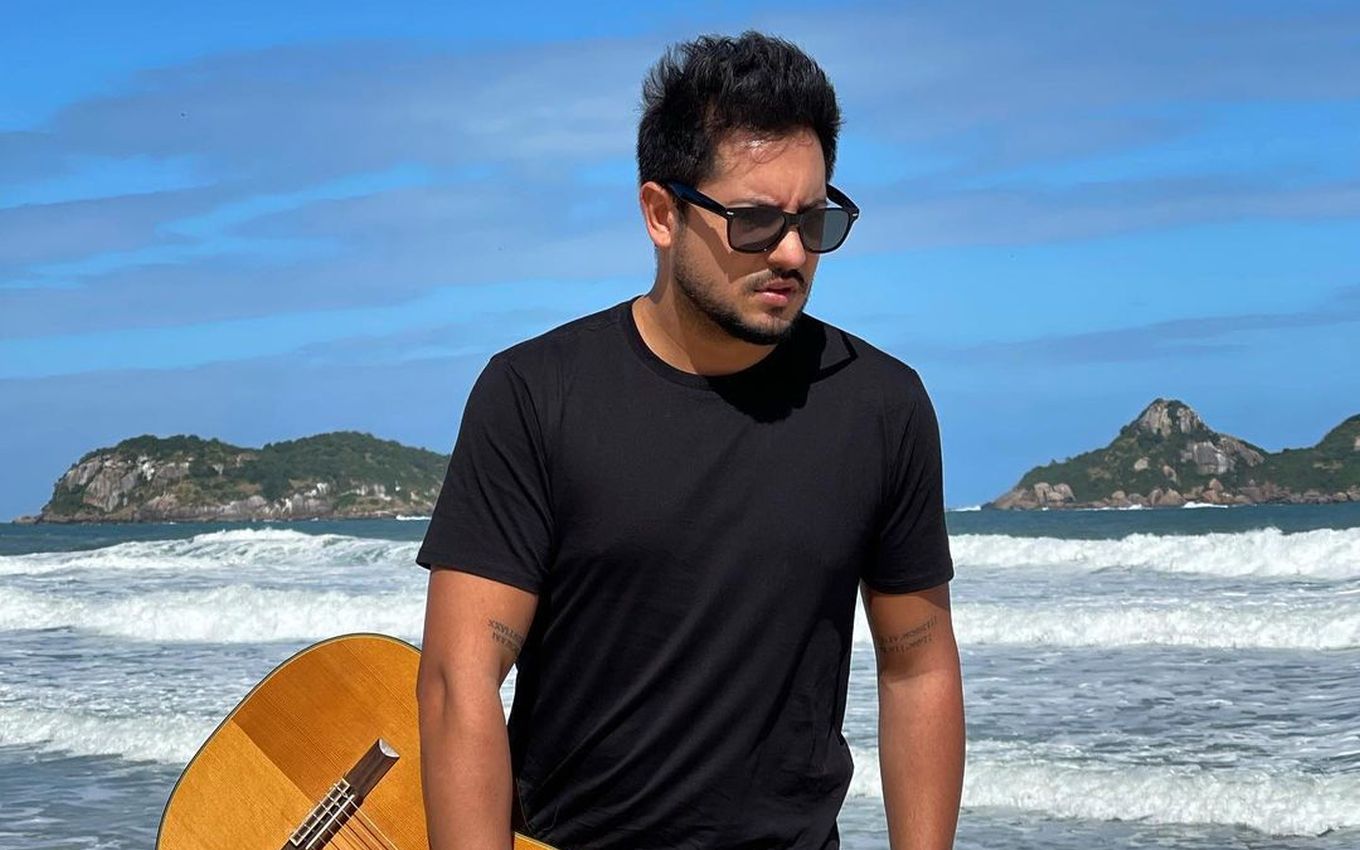 The countryman Thiago Bertoldo, who is paired with Thaeme Mariôto and participated in Power Couple this year, admitted that the pandemic and social isolation affected his psychological health. "I had a process of depression. I started therapy," he said, who stressed the importance of taking care of the mind.
"We have to be on good terms with us in these moments, continue to pass on our messages of joy and want to make our songs. If our minds are not up to date, we can't do anything else, including physically. We can't can run after physical health if the mind is not ok," he said in an interview with Quem magazine.
In order not to freak out, he returned to Rio Grande do Sul, where he was born, and stayed close to his family. "It had been years since I had the chance to spend so much time with them. I was able to stay in the house where I was born, where I grew up and that was important. You can also do my therapy sessions and it helped me to stay calm and calm. focus," he said.
In 2021, Thiago completes ten years of partnership with Thaeme. As concerts with full audiences are still a distant possibility, the duo had to postpone the project commemorating a decade on the road. "Maybe by the end of the year we'll be able to do something in person," he suggested.
About Power Couple, the countryman said his relationship with Georgia Fröhlich came out strengthened from the reality of Record. "We are calm to get along and the experience just added up. We had to deal with defects, qualities and difficulties. Inside, we go through difficulties that are not necessarily like ours, in real life, out here. Everything is resolved with conversations" , summarized.
And would he agree to participate in another confinement reality? "Never say never, right? I like to be up for the challenges that life allows. Right now, I don't think that's the idea. It was worth the experience. Now, the greatest desire is to go back to work and be with our fans."
.