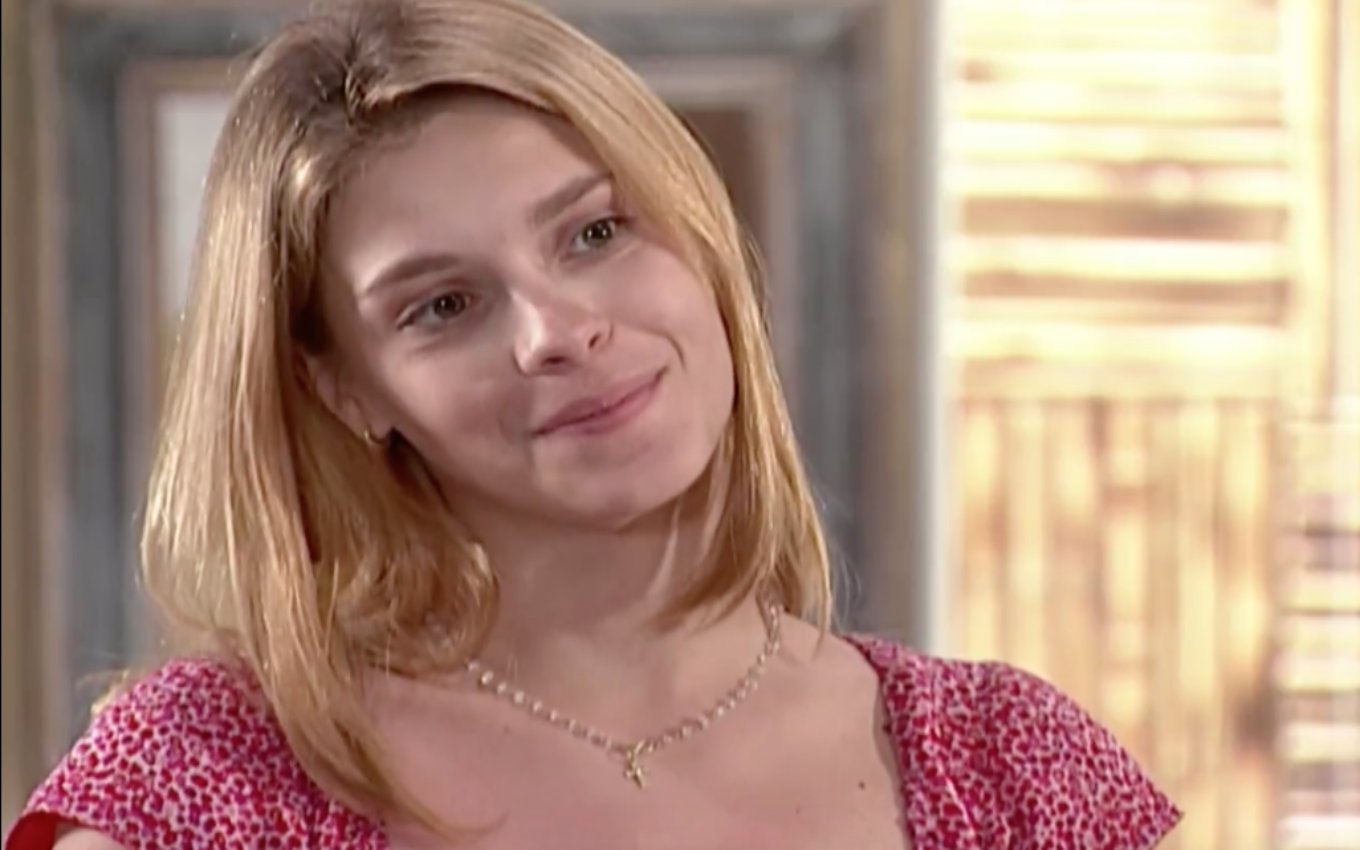 Camila (Carolina Dieckmann) still does not imagine that her relationship with Pedro (José Mayer) is father and daughter, but she will begin to suspect that there is something about his past and that of his mother that has not been revealed to him. In Laços de Família, she will comment with Helena (Vera Fischer) that she feels a great closeness to the administrator and will realize that the beautician will react differently.
In the soap opera Vale a Pena Ver de Novo, mother and daughter will be at the clinic when the protagonist will comment that the macho man was in his apartment the day before. The young woman will be excited by the news. "He loves you, mom," she will say, but the blonde will say this is silly.
The student will tell that, when she invited the surly man to take her to the altar at his wedding, he commented that they could all marry together, Camila and Edu (Reynaldo Gianecchini), he and Helena.
Very boring, Vera Fischer's character will say that Pedro is delusional, and the young woman will ask if she doesn't like him anymore. "No. Not like I liked 20 years ago. No. Oh, Camila, stop asking me, what a thing. And you don't want to take me on the wrong path, no, I'm dating Miguel. [Tony Ramos]", he will affirm.
Carolina Dieckmann's character, however, will say that Pedro is different. "I don't know, I have the feeling that I have known him since I was born. He has a freedom, an intimacy, as if he were my father", she will say.
Helena will be moved and will not be able to disguise. "I'm glad you like him, right, daughter? He has our blood", she will comment, emotionally. The young woman will embrace her.
---
Subscribe to the channel TV News on YouTube and watch videos with revelations of what will happen in your favorite soap operas!
Feedback Policy
This space aims to expand the debate on the subject addressed in the news, democratically and respectfully. Anonymous comments are not accepted nor do they violate ethical and moral laws and principles or promote illegal or criminal activities. Thus, slanderous, defamatory, prejudiced, offensive, aggressive comments that use bad words, incite violence, express hate speech or contain links are summarily deleted.
.