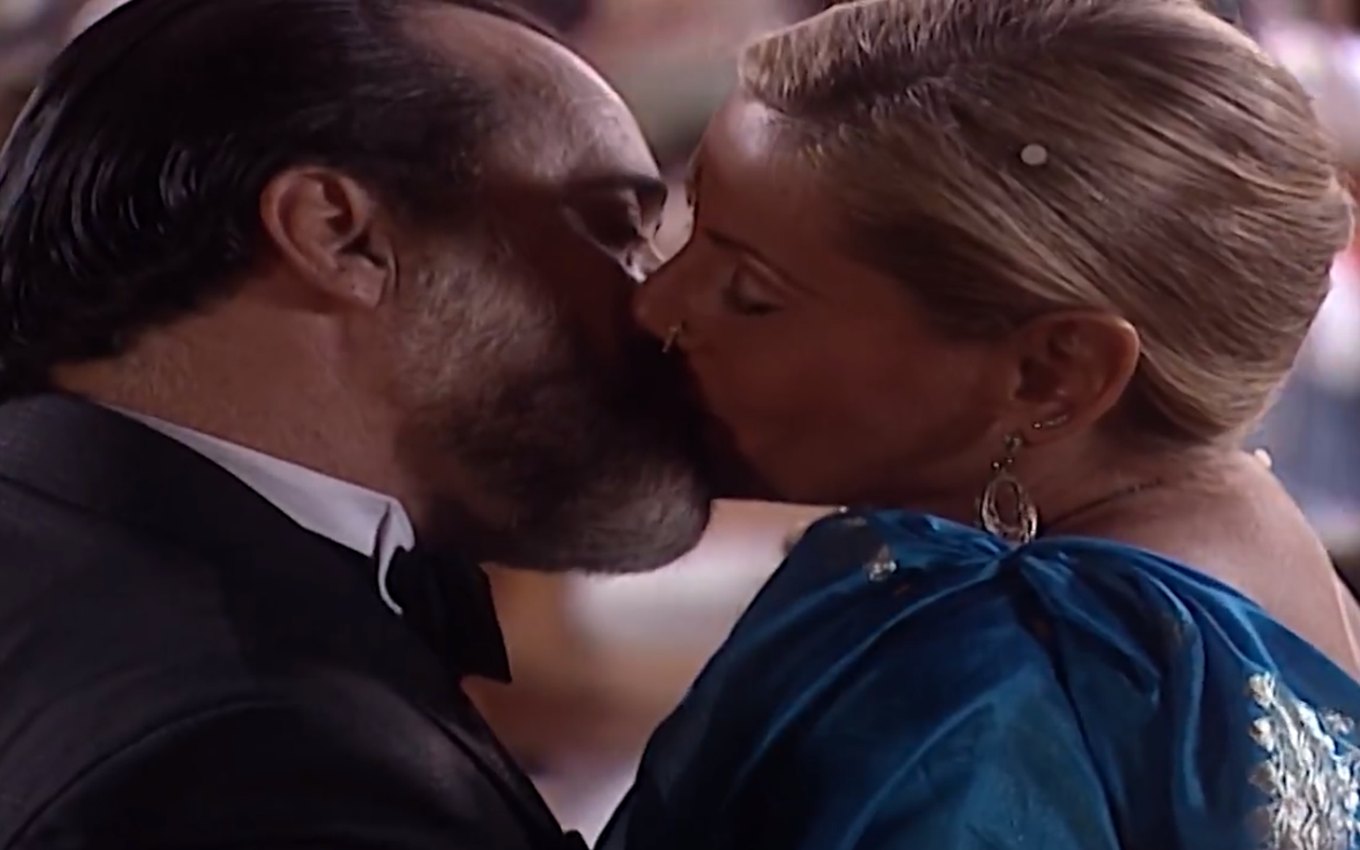 After giving birth and saving Camila's life (Carolina Dieckmann), Helena (Vera Fischer) will have a happy ending in Family Ties. The beautician will be proposed again by Miguel (Tony Ramos) and will seal her outcome with the businessman in the soap opera shown at Vale a Pena Ver de Novo.
They will reconcile at a costume party to celebrate Estela's 18th birthday (Júlia Almeida). By this time, the blonde will have had her youngest daughter with Pedro (José Mayer) and achieved the goal of curing Camila of leukemia. With the heirs well, she will watch the children from afar enjoying the Carnival ball of the show.
"I can imagine what you are thinking," Miguel will deduce when he gets to her side. "Thinking, remembering, living and reliving. You know, Miguel, it seems that my life is a soap opera", Helena will joke.
The bookstore owner will find it funny. "But with a happy ending", the merchant will reply. The blonde will agree and, with a huge smile on her face, will say that with a very happy ending. Always delicate with his words, the businessman will add that only one detail is missing for an outcome worthy of a serial. "Happy ending in a soap opera, you know, there has to be a wedding", he will say.
"Helena, I renew my marriage proposal and offer you my gift again", will surprise Miguel. He will open the same box, with the same ring, that he had already offered to the beautician before she got pregnant from Vitória. "I thought you gave up", the veteran will assume.
"No, I was just waiting for the storm to pass," said Ciça's father (Julia Feldens). Helena will take the ring and give it to the man. "I do." Miguel will smile and put the jewel on his lover's finger.
Starting on the 29th, the audience will also check Ti Ti Ti (2010) back in the afternoon session of Globo's soap opera reruns.
---
Find out all about the next chapters of the soap operas with the Noveleiros podcast
Listen to "# 50 – Mother's Love is back! Find out all about the first chapters" on Spreaker.
---
Subscribe to the channel TV News on YouTube and watch videos with revelations of what will happen in your favorite soap operas!
Feedback Policy
This space aims to expand the debate on the subject addressed in the news, democratically and respectfully. Anonymous comments are not accepted nor do they violate ethical and moral laws and principles or promote illegal or criminal activities. Thus, slanderous, defamatory, prejudiced, offensive, aggressive comments that use bad words, incite violence, express hate speech or contain links are summarily deleted.
.