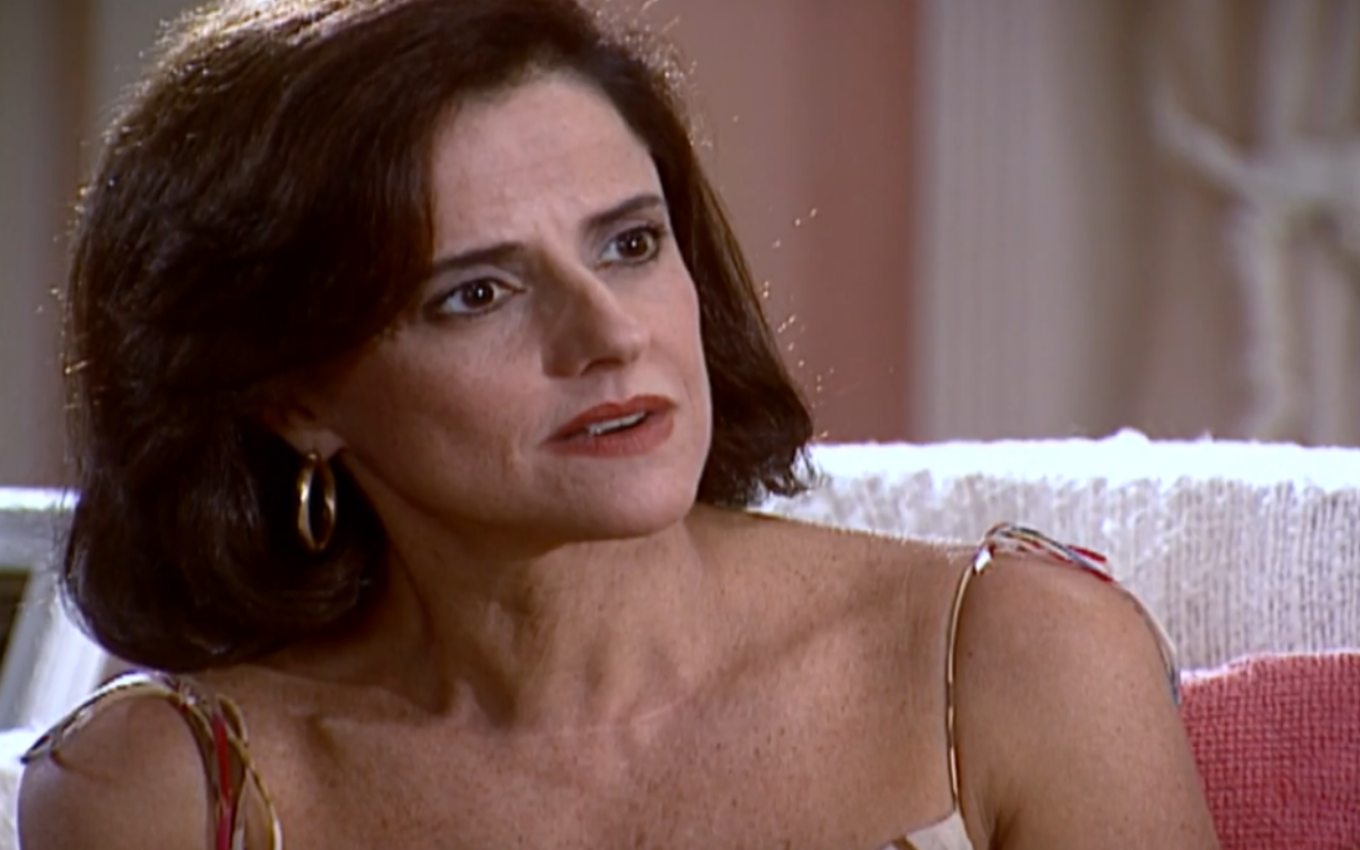 In the next chapters of Family Ties, Helena (Vera Fischer) will tell some truths to Alma (Marieta Severo). Unhappy with the suffering of her nephew, the rich woman will have the audacity to go to the protagonist's house to question Camila's treatment (Carolina Dieckmann). The beautician will be irritated by this and will teach a lesson in the clueless.
In the soap opera Vale a Pena Ver de Novo, Alma will find that Edu (Reynaldo Gianecchini) does not deserve to lose his youth alongside a sick woman and will try, by his own means, to change this situation.
After suggesting the annulment of the doctor's marriage to the student, she will go to Helena's apartment to talk. The blonde will make it clear that she was not happy with the surprise visit, but will invite her in.
"Helena, I know that we are living in very difficult times. But I think we have to join hands. And not to establish competition to see who suffers the most", will speak the vixen. "I don't see any competition. In fact, I think it's absurd what you're talking about. Each one suffers in their own way, and I don't feel better or worse than anyone else," said Vera Fischer's character.
Alma will declare that Camila's mother is very "tense and intense" and ends up passing this on to her daughter and son-in-law at the hospital. Miguel's girlfriend (Tony Ramos) will be indignant when she understands that the bad girl went to her home to "monitor tension".
Questioned posture
Danilo's wife (Alexandre Borges), then, will step back and affirm that the beautician is very passive as to what the doctors say, as she does not argue, does not contest anything in the treatment of the heiress.
"I am not passive, nor does Maria go with the others, who accepts everything that the doctors are saying with their heads down. But I also don't disagree, I don't dispute just to pretend I'm paying attention," said the blonde.
She will still make it clear that what the doctors say seems sensible, and Edu even agrees. Helena will be even more irritated when she realizes that Alma thinks her nephew does not know what he is doing and would not criticize the professionals because he is also one of them.
"Medical ethics is what the doctor has with the patient, not with other doctors. The doctor who acts on behalf of his colleagues, harming the patient, is committing a crime. If that happened, I would make a scandal. I would not I would settle down until this doctor was strictly punished, be it my daughter or anyone else ", declares the character of Vera Fischer.
After the speech, Alma scoffed, "Calm down! Didn't I say you're tense?" Fred's mother (Luigi Baricelli) will respond with assertiveness again. "You come here, tell me a lot of barbarities and what do you want me to answer? Edu is already tired of this litany of wanting to treat Camila outside of Brazil. Not only him, me too. We trust the doctors and we will stay here This matter is definitely closed ", concludes the protagonist.
---
Find out everything that will happen in the soap operas with the Noveleiros podcast:
Listen to "# 45 – All about Juliano and Natália's wedding at Flor do Caribe!" in the Spreaker.
---
Subscribe to the channel TV News on YouTube and watch videos with revelations of what will happen in your favorite soap operas!
.