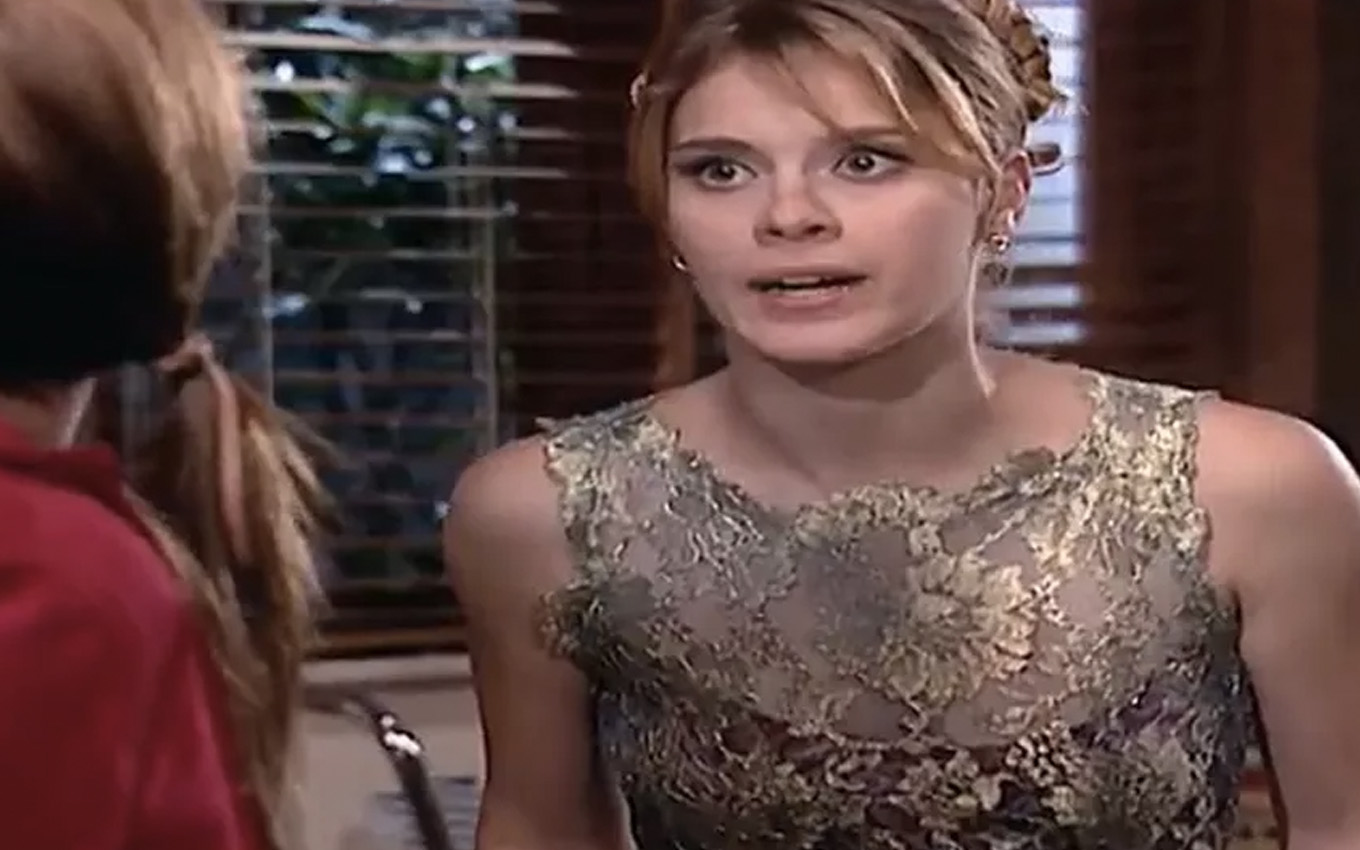 Iris (Deborah Secco) is going to roll up her sleeves to make sure the curse against Camila (Carolina Dieckmann) is carried out in Family Ties. Fred's sister (Luigi Baricelli) will cry when she sees the engagement party with Edu (Reynaldo Gianecchini) become a nightmare because of Ingrid's daughter (Lilia Cabral) in the reprise of Vale a Pena Ver de Novo.
The young woman decided to take justice with her own hands and promised that the protagonist of Carolina Dieckmann will not have a minute of happiness with Alma's nephew (Marieta Severo). She never tires of calling the patricinha "Judas" for having pierced her mother's eye.
Confusion will settle in the Pirajá de Albuquerque mansion as soon as Helena (Vera Fischer) arrives at the celebration accompanied by Miguel (Tony Ramos). It will cause an outbreak of jealousy in Pedro (José Mayer), which will serve as a "climate pie" when he sees his cousin arm in arm with the bookshop owner.
Clara (Regiane Alves) will also put "water in the draft beer" when mistreating one of Camila's godmothers. The villain will release the dogs when she finds out that her husband will be at the altar next to Capitu (Giovanna Antonelli) during the bond.
"Desaforo. Either it is with me or it is not with anyone. She will find another godfather", will shout the villain of Regiane Alves for all the guests to hear in the scenes that will be shown in the next chapters of Manoel Carlos' booklet.
After so many unforeseen events, Camila will no longer be able to swallow frogs when she comes face to face with Deborah Secco's character free, light and loose in the cocktail. She will scream the demonic aunt screaming. "Get out, Íris. And go out the back door, which must be where you must have entered," will shout Estelinha's sister-in-law (Júlia Almeida).
---
Subscribe to the channel TV News on YouTube and watch videos with revelations of what will happen in your favorite soap operas!
Feedback Policy
This space aims to expand the debate on the subject addressed in the news, democratically and respectfully. Anonymous comments are not accepted nor do they violate ethical and moral laws and principles or promote illegal or criminal activities. Thus, slanderous, defamatory, prejudiced, offensive, aggressive comments that use bad words, incite violence, express hate speech or contain links are summarily deleted.
.