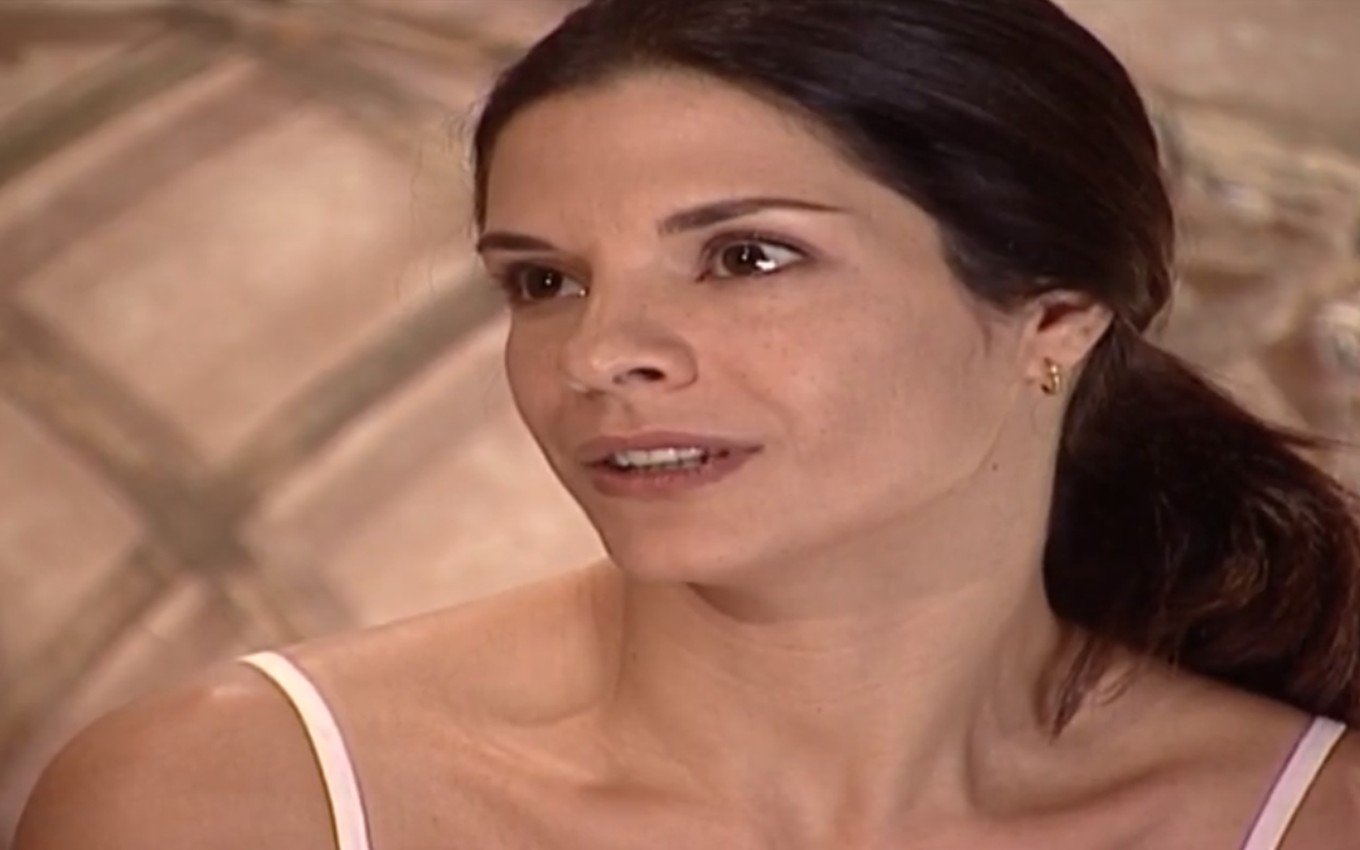 Cínthia (Helena Ranaldi) will talk about her relationship with Pedro (José Mayer) in Laços de Família. She will confess to her stepfather that she has feelings for the farm administrator. The vet, however, will say that she fears becoming more involved, as the romance is "passion and hate".
In the soap opera shown at Vale a Pena Ver de Novo, Eládio (Umberto Magnani) will go to Cínthia's room and find her studying. He will ask if everything is okay with her and comment that her stepdaughter is very quiet, in addition to noting that she has been to the stud farm a little.
At first, the brunette will deconstruct, say that she is fine, but she will end up venting. "I think I'm running away from the stud farm a little bit. I had a problem there with Pedro and Íris [Deborah Secco]", will reveal.
"Did you and Pedro go back to … Well, did anything else happen?", The man will ask. The vet will confirm that it happened and will tell you that Iris saw it. Eladio will question if the girl said anything to anyone. "Do the people from the stud farm know about your involvement with Pedro?", You will want to know.
"No, she didn't tell anyone, no. But of course everyone knows, at least a little, about the case. But that's not the problem, no, the problem is that she fought me, says she hates me, no she wants to chat. She is no longer my friend ", will regret Cínthia.
Likes and hates
The elderly person will be direct and ask if the stepdaughter really likes Pedro. "I don't know. I think so. Ah, I don't know!" Will reply Cínthia, undecided. "I think I am afraid to get too involved with him. Anyway, from the point that it is not worth going over Iris's feelings", observes the veterinarian, stirred by the fight she had with the young woman.
"Iris is a girl, you are a woman. Afraid of what?" Will ask you. Cínthia will say that Pedro is not an easy person, and Eládio will see the distress in the words of Helena Ranaldi's character.
"A love relationship can start in many ways. Maybe you like Pedro more than you think. That's why you're so scared", the veteran will try to calm her down. "I like him. I like to feel in his arms. But I hate the way he treats me. I hate him! I don't know if you understand me", the vet will say.
"Of course I understand. Love and hate, passion and hate, as they say!", Explains Eládio, understandingly. The conversation will be interrupted by the bossy mother of the character, who will lose track of the true subject of their conversation in the novel written by Manoel Carlos.
---
Subscribe to the channel TV News on YouTube and watch videos with revelations of what will happen in your favorite soap operas!
Feedback Policy
This space aims to expand the debate on the subject addressed in the news, democratically and respectfully. Anonymous comments are not accepted nor do they violate ethical and moral laws and principles or promote illegal or criminal activities. Thus, slanderous, defamatory, prejudiced, offensive, aggressive comments that use bad words, incite violence, express hate speech or contain links are summarily deleted.
.