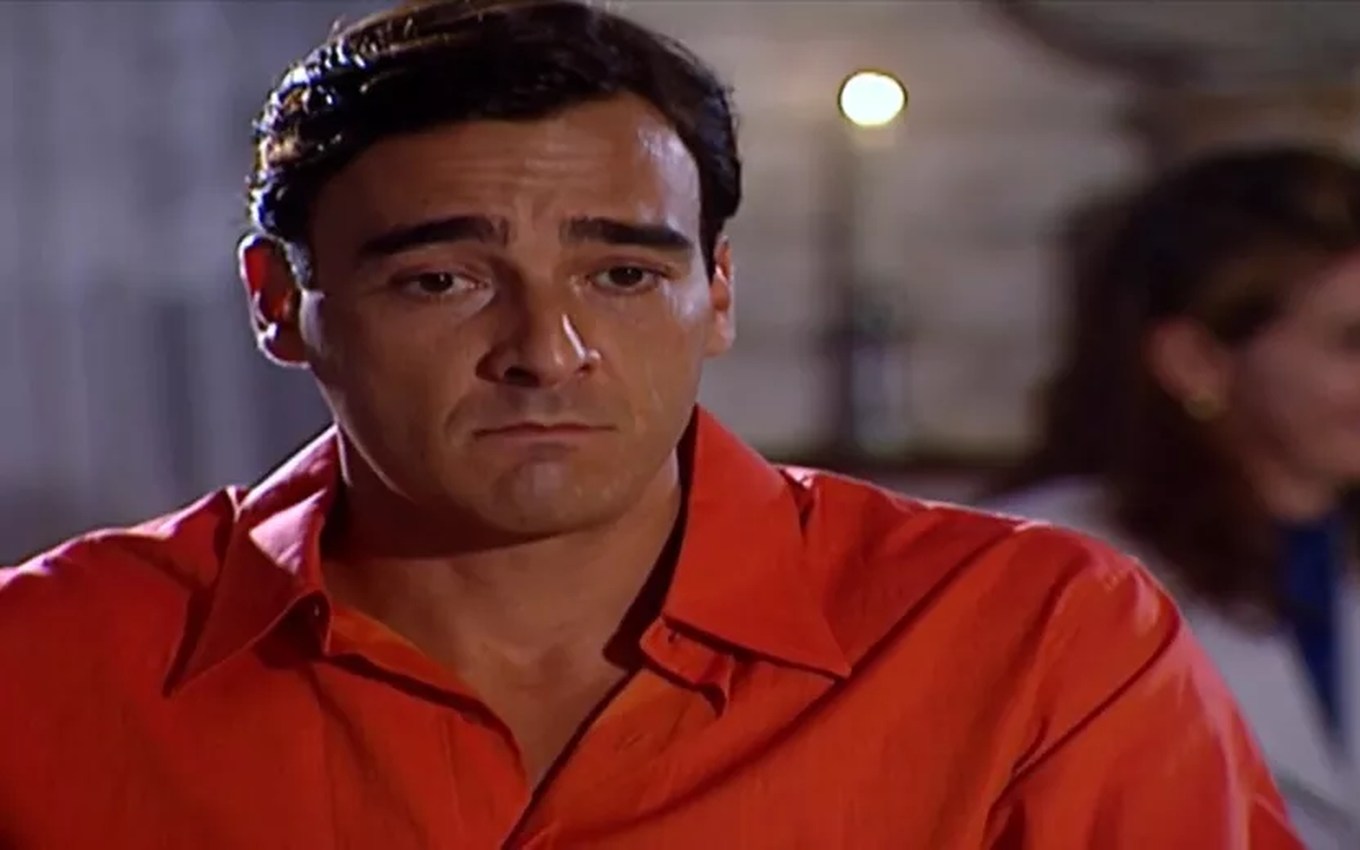 Danilo (Alexandre Borges) will despair when he finds out that Alma (Marieta Severo) already provides for his legal separation in Family Ties. The good vivant does not want to lose the breast that he had beside the madame and will ask for help to win her back in the soap opera shown in Vale a Pena Ver de Novo.
Hoping to resume the good life he was leading, the rascal will seek out Glória (Xuxa Lopes) to ask for help. "I need to know how things are going at home. Estela [Julia Almeida] come here and don't give me precise information, and of course, you're always on your aunt's side. Edu [Reynaldo Gianecchini] he was also here, but he advised me to work. I mean, I don't have anyone on my side ", he will lament.
Even with Danilo's complaints, Glória will explain that things have not changed. "Alma is adamant. She is determined not to accept you back. Really determined. She is already providing for legal separation," warns the woman.
The good life will be shocked by the news and will accuse Gloria of saying all that to make him more devastated and guilty. "Of course not. I'm just saying what I heard her say. That she will immediately arrange the separation," said the friend of the dondoca.
Danilo will be shaken and will find that if things reached that level, it means that it is the end of everything. "Well believe me, dear Danilo. Get ready", warns Glória.
---
Find out everything that will happen in the soap operas with the Noveleiros podcast:
Listen to "# 48 – Unexpected and bizarre death in A Força do Querer!" in the Spreaker.
---
Subscribe to the channel TV News on YouTube and watch videos with revelations of what will happen in your favorite soap operas!
Feedback Policy
This space aims to expand the debate on the subject addressed in the news, democratically and respectfully. Anonymous comments are not accepted nor do they violate ethical and moral laws and principles or promote illegal or criminal activities. Thus, slanderous, defamatory, prejudiced, offensive, aggressive comments that use bad words, incite violence, express hate speech or contain links are summarily deleted.
.