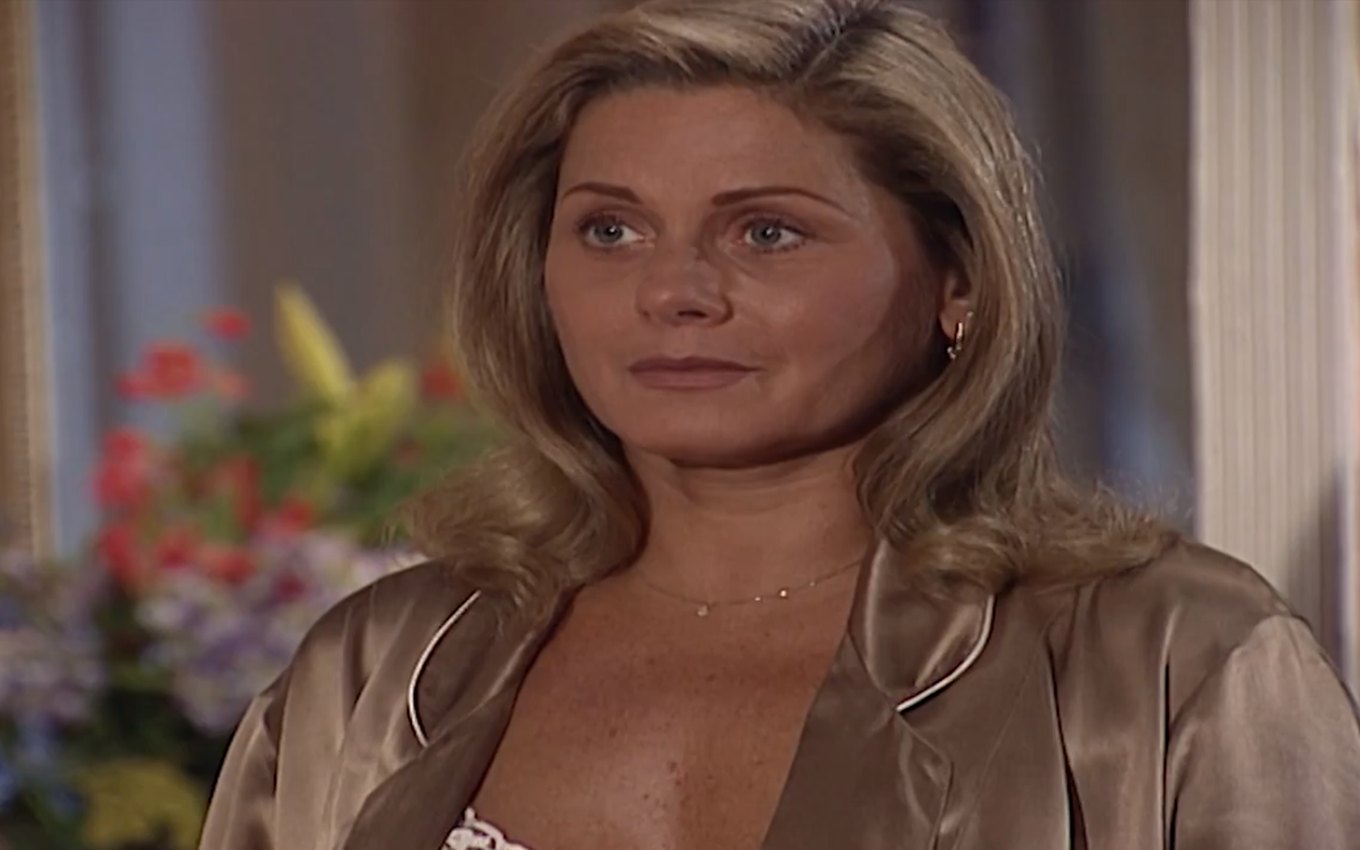 Helena (Vera Fischer) will receive Íris (Deborah Secco) at her home for a settlement in Family Ties. The young woman will go to her sister's apartment and be sorry for everything she did wrong. In addition to the beautician excusing the relative, she will also ask for forgiveness for slapping her in the soap opera shown in Vale a Pena Ver de Novo.
Surprised to open the door and find her half sister, Helena will allow Iris to enter. "How I miss it here. That smell of home, of family", says the brunette, who will be thrilled to smell the cake that her mother made and that Zilda (Thalma de Freitas) will have just put in the oven.
With tears falling from her eyes, she will run into Helena's arms, who will respond and embrace her. After the emotion is over, they will sit down to talk. "I am not angry with you, Iris. But I already was, I was very angry when you showed up at the hospital", Helena will confess.
Ingrid's daughter (Lilia Cabral) will swear she hadn't done anything, and the beautician will comment that she learned after the event, when Camila (Carolina Dieckmann) told her everything. "But it is that you cannot expect anything that is not cruel, perverse. At least you couldn't, right?", Will highlight the mother of the young woman with leukemia.
"It seems to me that now you have changed, or are wanting to change. But look, after all you've done, how could I imagine you were going to get there to kiss, hug her? That you might want to wish for something good for her. How? We all only thought of the worst. So, I acted that way ", Helena will justify, referring to the slaps she gave her sister.
New phase
Iris will hear everything and show that she understands the situation. She will take the opportunity to tell you that she saw her parents. Socorro's friend (Monica Siedler) will say that she has been dreaming a lot about her mother and that the woman gives her a lot of advice. She will reveal that Ingrid had a fight with her, said that she is wrong, that she should change and find a right path for her life.
"I always believe in those who give you good advice. It wasn't for lack of them, was it, Iris? Because I always talked to you, I always fought with you and for you", recalls the veteran, who will then have a surprising attitude .
"Okay, I apologize for fighting with you. It's just, I could never think that you had good intentions. I'm also sorry I gave you that slap. I never raised my hand to any son, I raised my hand to forgive me ", Fred's mother (Luigi Baricelli) will ask in the final stretch of the novel written by Manoel Carlos and which was shown for the first time in prime time in 2000.
---
Find out all about the next chapters of the soap operas with the Noveleiros podcast
Listen to "# 50 – Mother's Love is back! Find out all about the first chapters" on Spreaker.
---
Subscribe to the channel TV News on YouTube and watch videos with revelations of what will happen in your favorite soap operas!
Feedback Policy
This space aims to expand the debate on the subject addressed in the news, democratically and respectfully. Anonymous comments are not accepted nor do they violate ethical and moral laws and principles or promote illegal or criminal activities. Thus, slanderous, defamatory, prejudiced, offensive, aggressive comments that use bad words, incite violence, express hate speech or contain links are summarily deleted.
.