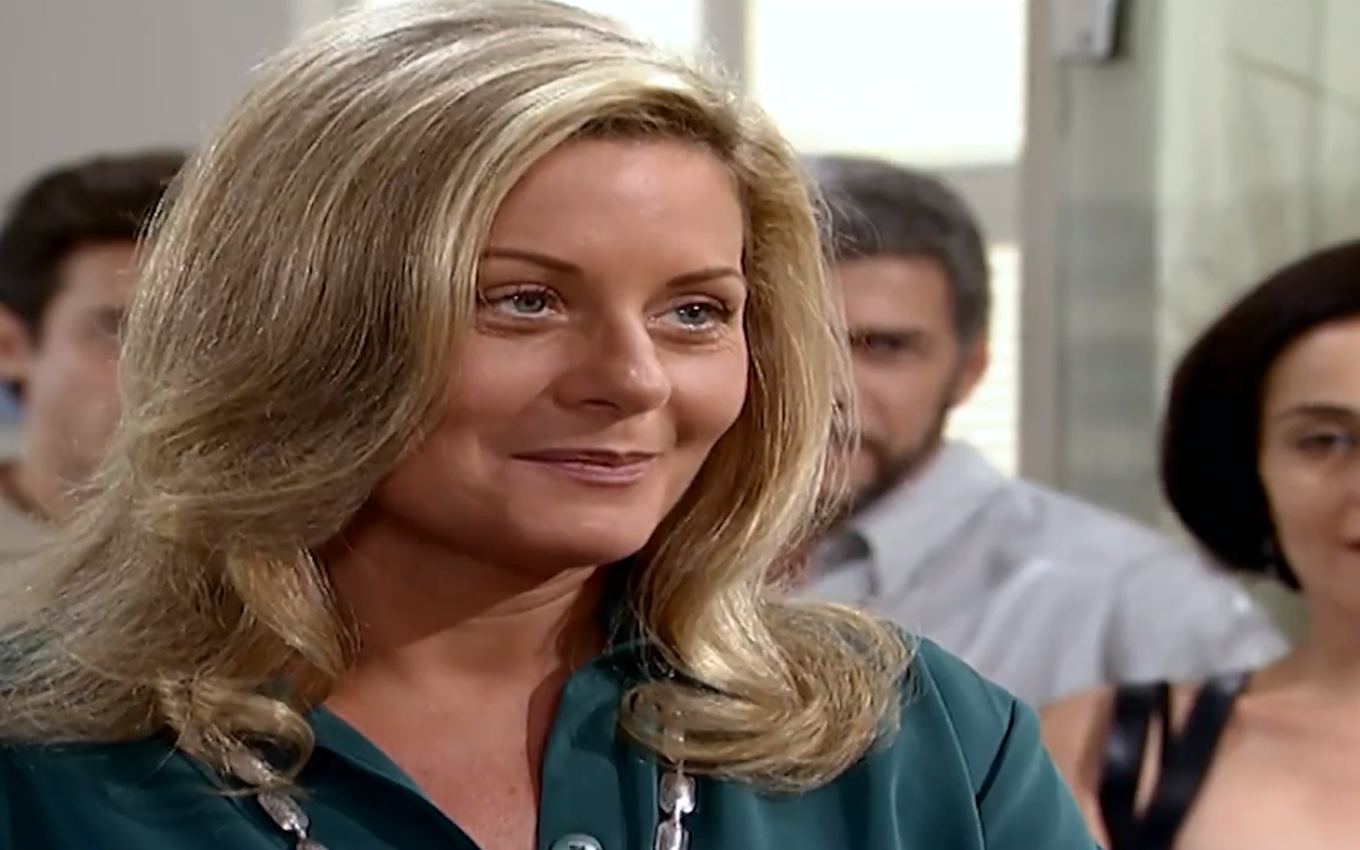 Helena's (Vera Fischer) delivery will be surrounded by expectation, with the right to a euphoric audience in Family Ties. About to give birth, she will be surprised by the neighbors when she leaves the house. They will wait for her with white roses to wish baby Victoria to save Camila's life (Carolina Dieckmann). In the maternity ward, family and friends will be thrilled by the "miraculous" moment.
Helena will leave her apartment on the way to the hospital to have Vitória accompanied by Yvete (Soraya Ravenle) and Fred (Luigi Baricelli). The beautician will be surprised to open the door of your apartment and find the neighbors waiting for you in the corridor in the soap opera Vale a Pena Ver de Novo.
With white roses as a gift, they will express the best wishes and wishes for a good birth to the pregnant woman. "May she save our dear Camila", will cheer Paschoal (Leonardo Villar). Helena will have tears in her eyes in the scenes that will be shown in the last week of the plot: starting on March 29th.
In the maternity ward, the blonde will be received by Pedro (José Mayer). The father of his daughters will hold your hand and kiss you with affection. Camila and Edu (Reynaldo Gianecchini) will also be there.
"Daughter, you didn't have to be here", the pregnant woman will observe. "I know mom, Edu told me. But I couldn't take it, I just came to kiss you and say that I love you very much", will release the young woman with leukemia before hugging her mother and crying with emotion.
Helena will enter the delivery room alone, quiet but very emotional. The doctors will begin cesarean surgery, while she will pray and smile non-stop in the novel written by Manoel Carlos.
Starting on the 29th, the audience will also check Ti Ti Ti (2010) back in the afternoon session of Globo's soap opera reruns.
---
Find out all about the next chapters of the soap operas with the Noveleiros podcast
Listen to "# 50 – Mother's Love is back! Find out all about the first chapters" on Spreaker.
---
Subscribe to the channel TV News on YouTube and watch videos with revelations of what will happen in your favorite soap operas!
Feedback Policy
This space aims to expand the debate on the subject addressed in the news, democratically and respectfully. Anonymous comments are not accepted nor do they violate ethical and moral laws and principles or promote illegal or criminal activities. Thus, slanderous, defamatory, prejudiced, offensive, aggressive comments that use bad words, incite violence, express hate speech or contain links are summarily deleted.
.