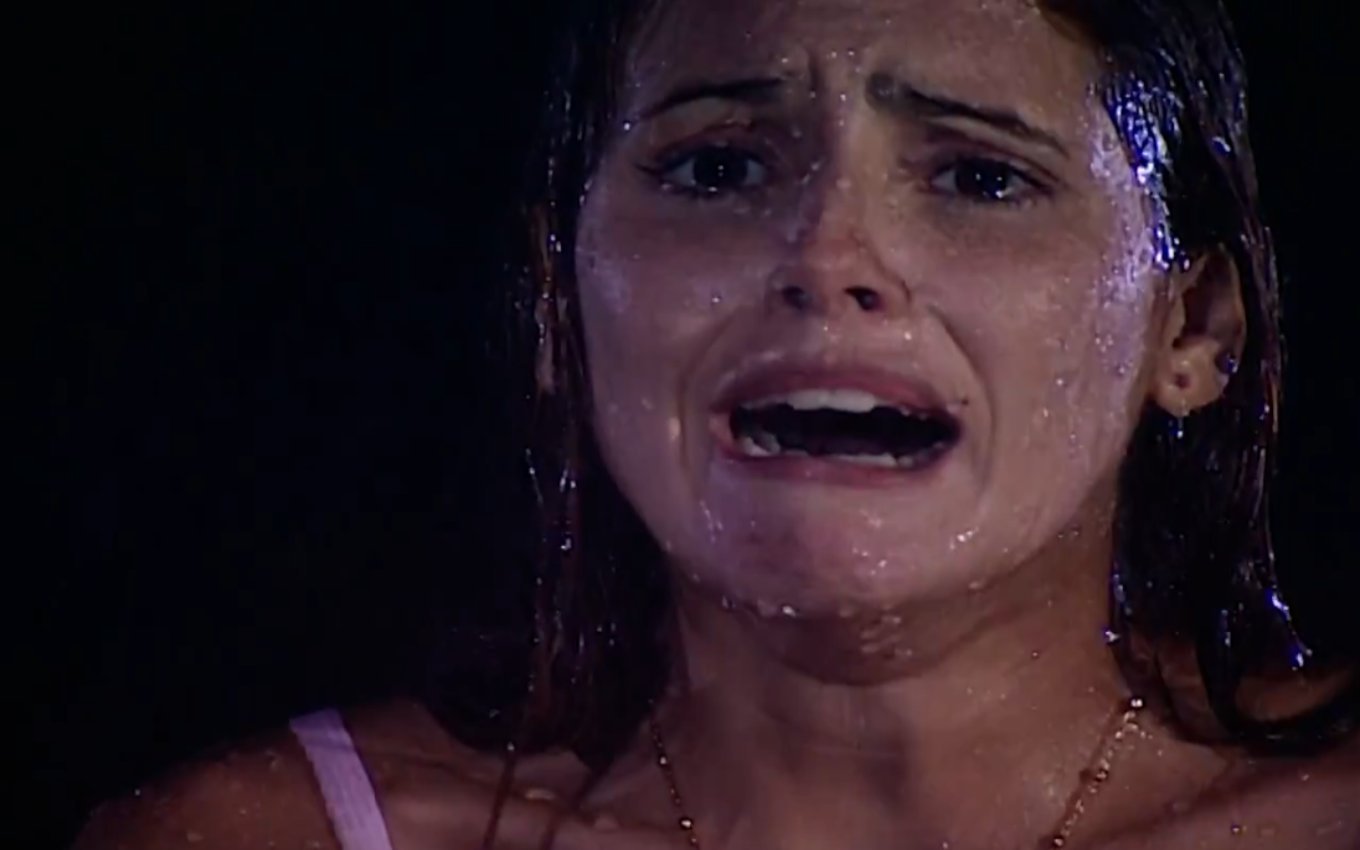 Iris (Deborah Secco) will have yet another supernatural experience in Family Bonds and will be terrified. The young woman will see the ghosts of her mother and father one night at the farm and will receive a sinister message from her mother, who will criticize her for her evil behavior. Shaken, the girl will be found unconscious by Pedro (José Mayer).
In the soap opera Vale a Pena Ver de Novo, the eavesdropper will hear a call from her mother and ride out on the horse farm on a rainy night. At some point, she will see her parents' ghosts, mounted on horses.
Iris will shout "mother", and Ingrid (Lilia Cabral) will speak to her daughter. "We have been crying bloody tears for you. We have asked God, implored, that he put you on the path of goodness", the haunt will say.
"I want it so much, manhê"the girl will scream, weeping. The dead woman will say that her daughter has moved away from them, but Iris will say no." You have moved away from everything we have taught you. You forgot Helena [Vera Fischer] also and despised the love she gave you, daughter ", the ghost will affirm.
The young woman will complain that her sister hit her, but her mother will ask her to return to the path of good. "How could you become a weed, daughter, an evil serpent? You are hated by everyone," says Ingrid. The girl will reply that she wants to be loved and will hear: "How can you be loved if you don't love anyone?" The mother will send her daughter to pray for her soul, and Iris will scream that she really wants to be happy.
At that moment, Socorro (Monica Siedler) will have already gone to Pedro (José Mayer) to ask for help, and he will be riding to the place where Iris will be. The ghosts will go away, and the trickster will be screaming that he wants to be happy.
In the midst of the storm, her horse will move, and Iris will fall to the ground. When Pedro is finally able to approach her, he will find her unconscious and will carry her back home.
---
Find out all about the next chapters of the soap operas with the Noveleiros podcast
Listen to "# 49 – All about the endings of A Força do Querer!" in the Spreaker.
---
Subscribe to the channel TV News on YouTube and watch videos with revelations of what will happen in your favorite soap operas!
Feedback Policy
This space aims to expand the debate on the subject addressed in the news, democratically and respectfully. Anonymous comments are not accepted nor do they violate ethical and moral laws and principles or promote illegal or criminal activities. Thus, slanderous, defamatory, prejudiced, offensive, aggressive comments that use bad words, incite violence, express hate speech or contain links are summarily deleted.
.