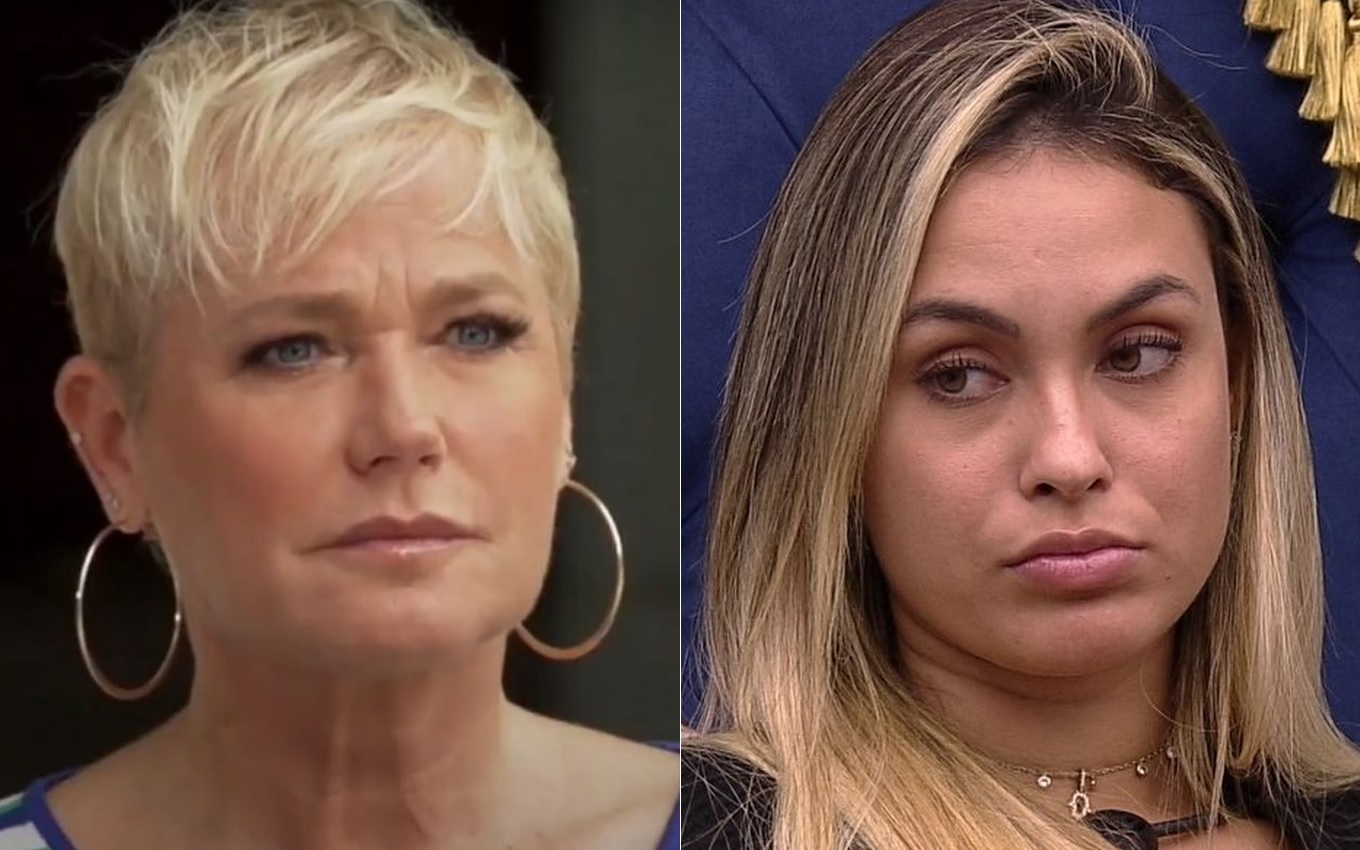 Xuxa Meneghel was disappointed with Sarah Andrade, who revealed that she liked President Jair Bolsonaro, within BBB21. The presenter said the blonde was one of her favorites to win the reality show's R $ 1.5 million prize and that knowing her political preference made her sad.
"Wow, what a disappointment. My fans were for her, Gil [Gilberto Nogueira] and Juliette. How can you? How sad! ", Wrote the TV veteran in the comments of a post by columnist Leo Dias on Instagram.
Last Friday (5), the marketing consultant caught several fans of the program by surprise and even some famous people by saying that she likes the ex-military man. The repercussion was so negative that the sister has lost followers on social networks.
Sarah closed Thursday (4) with 8,926,719 followers on Instagram. Around 12:40 pm yesterday, the number was 8,826,687, a drop of more than 150 thousand accounts that accompanied the Brasiliense.
Sarah had already made statements that raised suspicions about her political preference, such as claiming that she took invermectin, one of the remedies recommended by Bolsonaro as "preventive" against Covid-19. In addition, she confessed that she followed the president on social media before being confined.
Even so, netizens had decided to "iron it" for her, mainly because she was one of the first to defend Lucas Penteado.
---
Subscribe to the channel TV News on YouTube and check out our daily newsletter with the main highlights of the day
Feedback Policy
This space aims to expand the debate on the subject addressed in the news, democratically and respectfully. Anonymous comments are not accepted nor do they violate ethical and moral laws and principles or promote illegal or criminal activities. Thus, slanderous, defamatory, prejudiced, offensive, aggressive comments that use bad words, incite violence, express hate speech or contain links are summarily deleted.
.