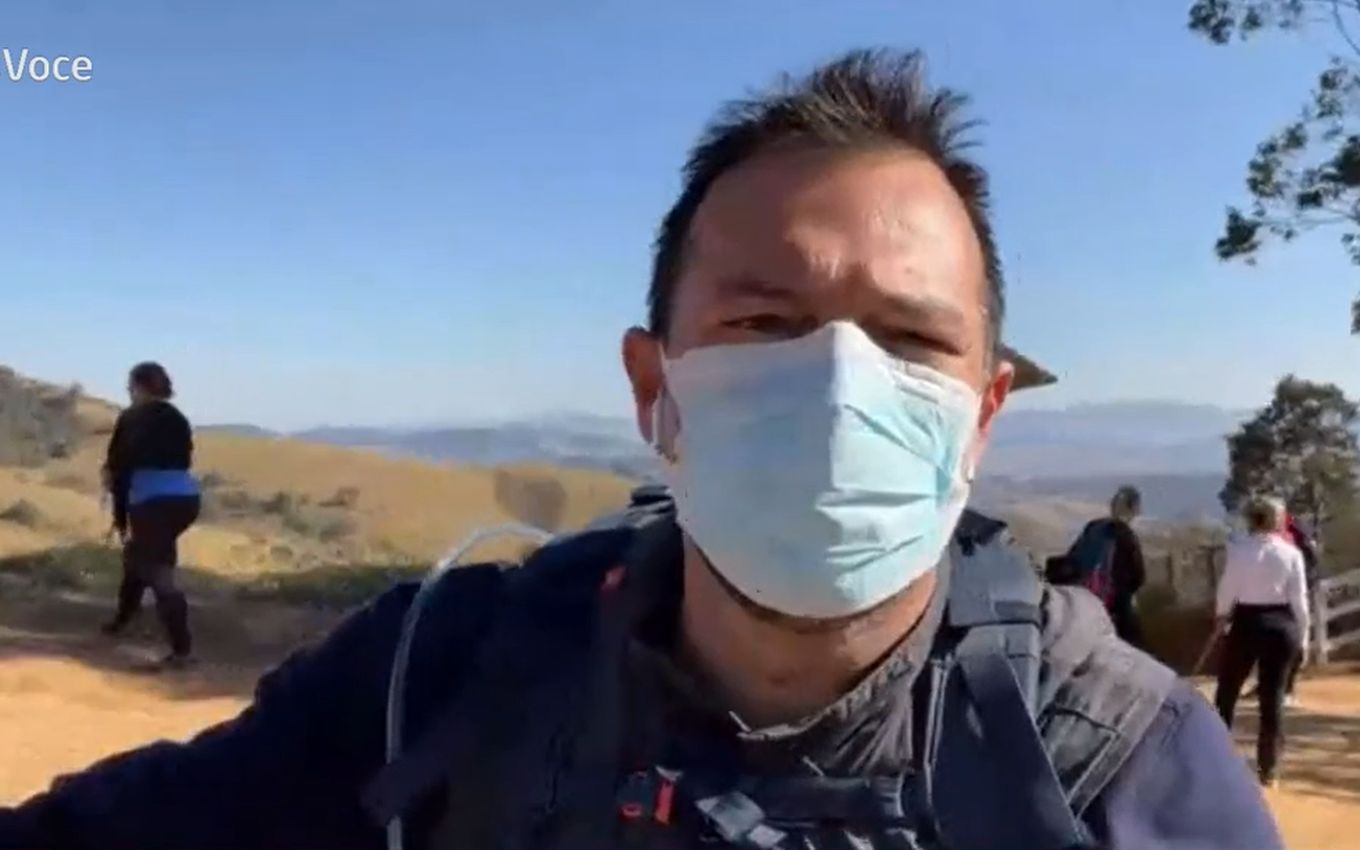 An investigative reporter for Fantástico, Maurício Ferraz began a pilgrimage to Aparecida do Norte, in the interior of São Paulo, with the aim of disconnecting from the problems. In an interview with Mais Você, this Monday (12), he said that he decided to walk down the road after a tragedy in his family: six people were victims of Covid-19 infection.
Talitha Morete, Ana Maria Braga's replacement in charge of the morning with Fabricio Battaglini, wanted to know what motivated him to face the adventure. "Usually, pilgrims take the walks in search of self-knowledge, for gratitude or even just to renew their faith. I was curious to know what led you to this pilgrimage," he began.
The journalist then explained that this was not the first time he had covered the hundreds of kilometers on foot. "I did it in 2017 for Fantástico, we walked 571 kilometers, but I was working. And now I've decided to come back," he explained.
"As 2020 was a difficult year, complicated because of the pandemic, 2021 too, I think I needed to completely disconnect, walk, reflect a little on what's happening. It's not easy what we're experiencing. Just my family, for example, between uncles and cousins, I lost six people. It was a very complicated year," he lamented.
Fabrício felt compassion and added: "If we haven't lost anyone in the family, we know someone close to us who unfortunately left us because of the disease".
Ferraz also detailed the routine of his journey and the pilgrims.
"We wake up around 5:00 in the morning. We had a good breakfast and then went on our way. Mostly [do caminho] it's made of dirt, it has little asphalt. And we sleep early. Yesterday, for example, I slept at 7:30 pm. I was very tired. We avoid having lunch because the body gets very cold and makes everything difficult. So, we take a fruit –banana, apple– or we pick an orange in some orchard on the way."
.