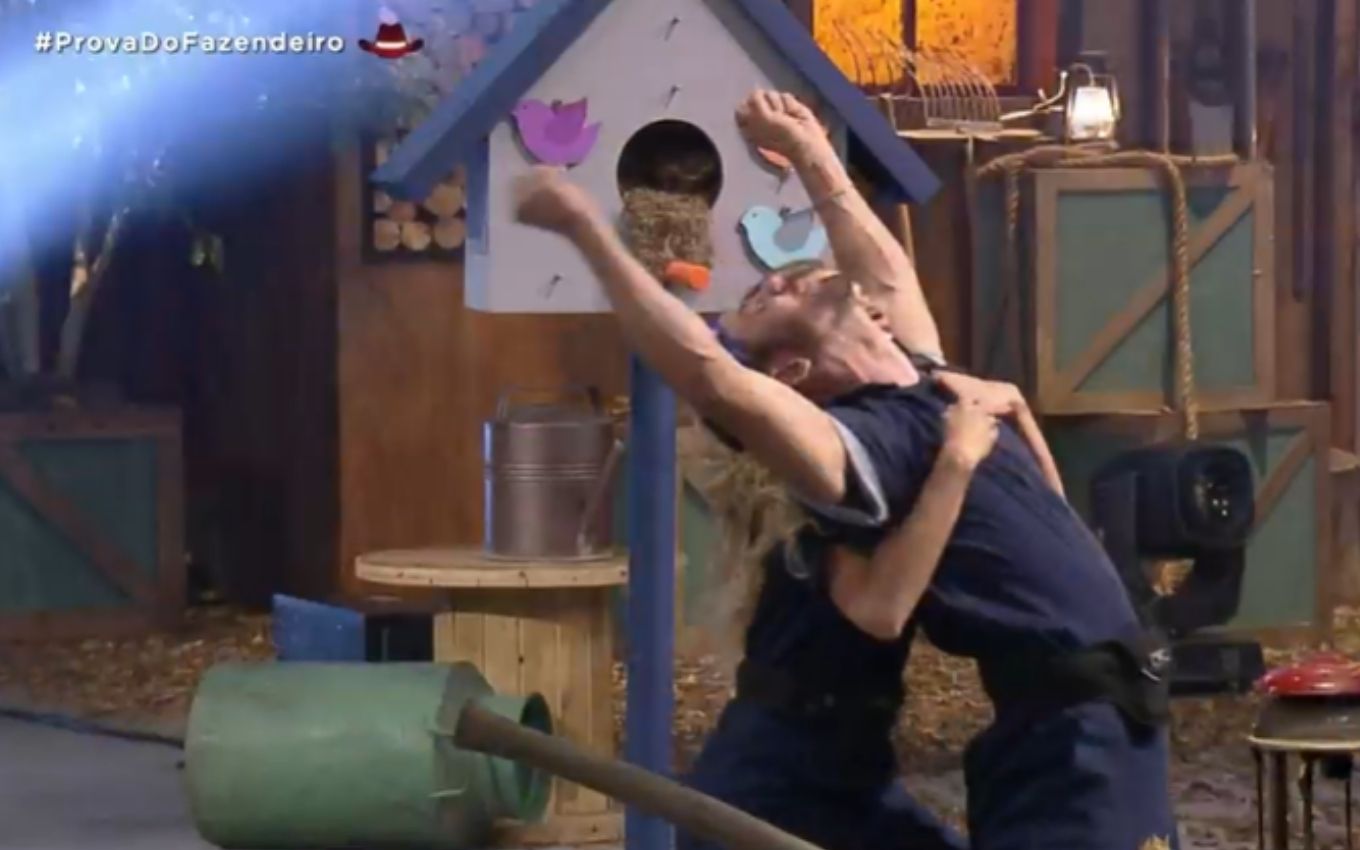 Rico Melquiades won the Farmer's Test this Wednesday (6) at A Fazenda 2021. The native of Alagoas competed against Dayane Mello and Erika Schneider and escaped from the third farm of the season. The dynamics of the time put to the test the coexistence of the participants of the reality show on Record, and the roceiros needed to detonate the behavior of their rivals. The men of the house received the most criticism during the activity.
While the three competitors answered questions related to the characteristics of the confinement partners. At headquarters, the peons had to vote on the answers and, if the choices coincided, the roceiros scored points.
After a draw, Rico started the game and was asked by Adriane Galisteu: "Which pawn disappears from the game and ends up becoming the famous plant?". The ex-MTV chose Tiago Piquilo, who is already in the hot seat of the week after receiving Dayane's veto, being unable to participate in the competition.
Erika, in turn, chose Marina Ferrari, her former ally. "I love this person, but I think he's been soaping the game," the blonde shot. Dayane made Dynho his target. At headquarters, Tiago received nine votes. With that, Rico scored in the first round.
Afterwards, Galisteu asked: "Which peon thinks he owns the farm and likes to boss others around?" Rico responded with the name Arcrebiano de Araújo. Dayane aimed at MC Gui, and Erika at Gui Araujo. Bil received five house votes, and Melquiades scored his second point.
In the third part of the game, the presenter asked: "Which pawn proves to be one thing, but it's another?". The former dancer of Faustão chose Erasmo Viana, Rico chose Victor Pecoraro, while Dayane chose Bil and took the opportunity to snipe the ex-BBB. "He wants to be strong, full of experience, but he doesn't know how to play. He's a terrible player."
Pecoraro received six votes from the headquarters' residents, and Rico established himself as Farmer of the Week. Dayane and Erika are in the hot seat beside Tiago. "I'm going to set fire to that house, people are doing a summer camp with their best friends. I'm going to show how a farmer works," promised the former MTV.
---
Learn all about reality shows with the podcast O Brasil Tá Vendo
---
Subscribe to the channel TV news on YouTube to check out our daily newsletters, interviews and live videos
.