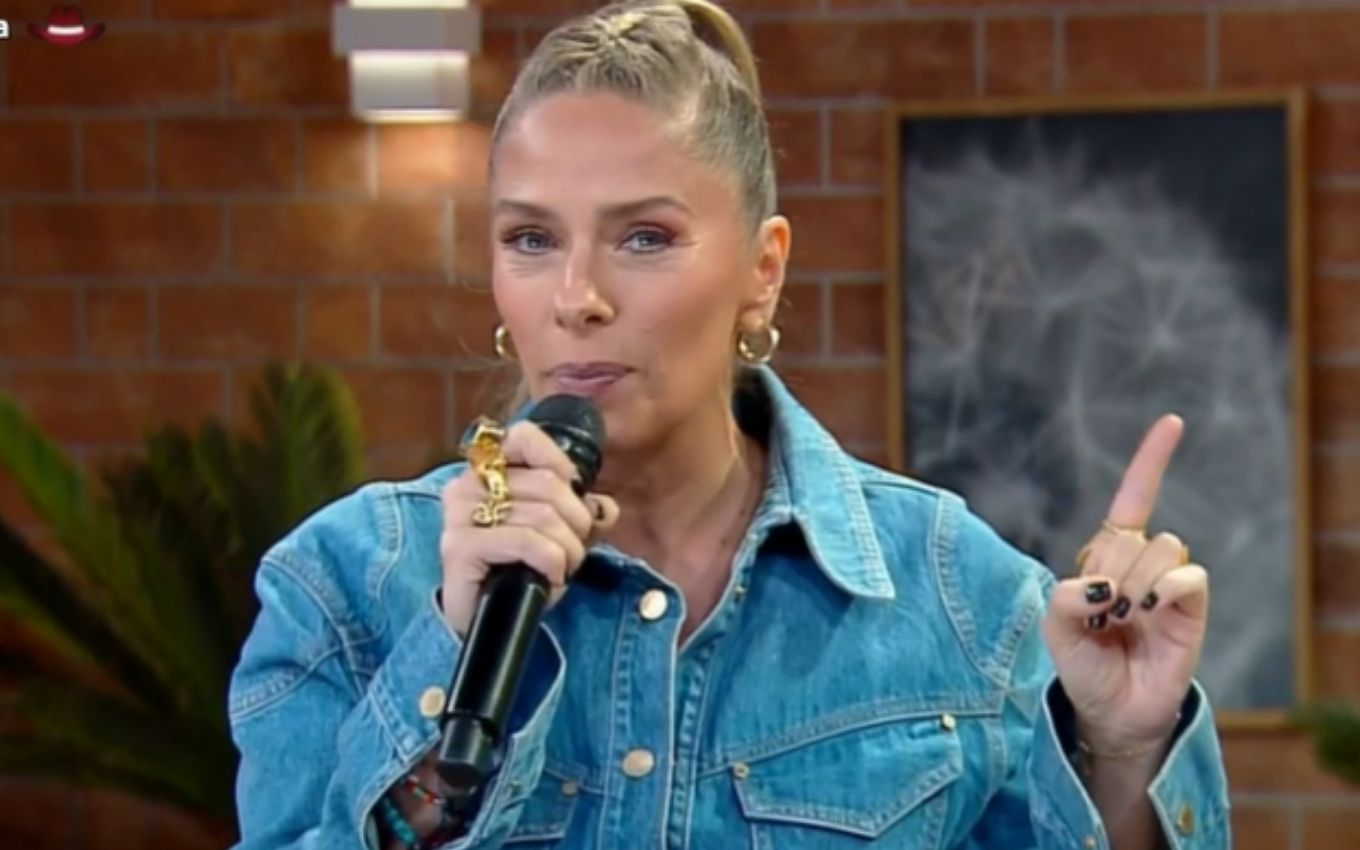 This Friday (24), Adriane Galisteu revealed that the public will be able to interfere in the formation of the next garden through the power of the red flame. In the new week of A Fazenda 2021, the participant who wins the Fire Trial will keep the lamp and will have two options: choose to have a two-weight vote or veto a farmer's Trial roceiro.
Record reality show fans will be able to choose one of the powers through the TikTok application, the voting will end on Sunday (25).
Last week, Arcrebiano de Araújo emerged victorious from the Fire Trial and returned to the program's headquarters with the lamp in his hands. During the formation of the farm, the ex-BBB was able to choose between two powers, one of which had been chosen by viewers.
Bil had two scrolls in his hands: one yellow and one red. When opting for the lighter color, he could choose between an immunity or a prize of R$ 10 thousand. He took the jackpot of money, but handed the second power over to Victor Pecoraro. The actor, in turn, was able to exchange two residents of the bay for two members of the headquarters. He replaced Dayane Mello and Liziane with Solange and Nego do Borel.
Where to watch The Farm 13?
The only service that relies on the 24-hour broadcast of rural reality, PlayPlus has the price of BRL 15.90 a month. Contrary to what happened in previous seasons, Record's platform now offers more than one camera for subscribers to follow what happens at the reality show's headquarters.
The platform offers 14 days of free use for those who have never subscribed to the service. After this period, the user starts to pay the monthly fees. In addition to the nine cameras and full episodes of A Fazenda 13, Record's streaming offers soap operas, series, newscasts and programs shown on the station.
---
Learn all about reality shows with the podcast O Brasil Tá Vendo
---
Subscribe to the channel TV news on YouTube to check out our daily newsletters, interviews and live videos
.