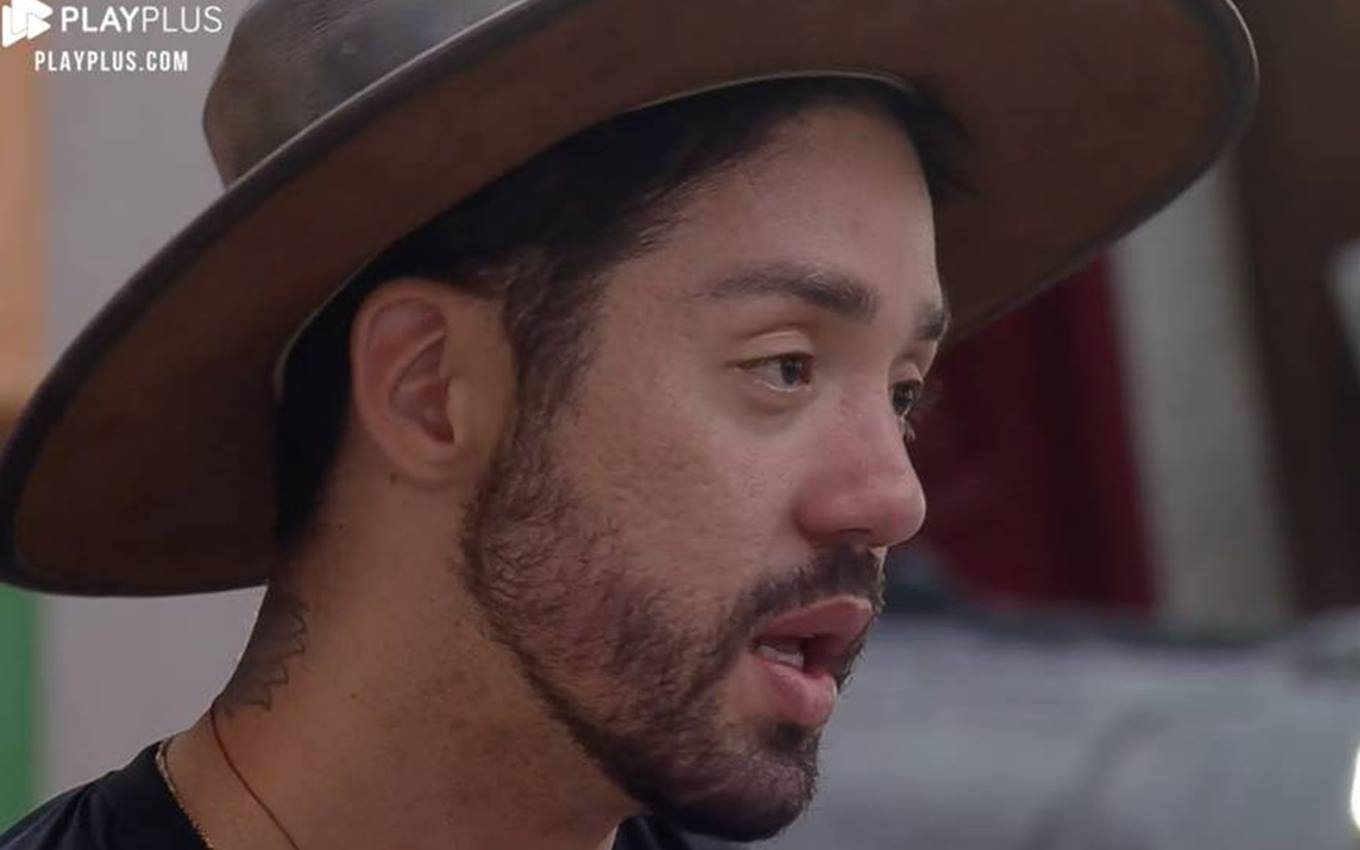 Rico Melquiades met with his allies to reveal that he intends to put Tati Quebra Barraco and Solange Gomes in dealing with the most difficult animals of A Fazenda 2021. In the early morning hours of Thursday (7), the digital influencer warned that his rivals will not have it easy during his management as a farmer. "Go to work," he snapped.
In conversation with Aline Mineiro, Dayane Mello, Erasmo Viana and Erika Schneider, the ex-MTV raised some possibilities for tasks that the funkista and the model can take on as of today.
"Put her on [Tati] in the pig or in the sheep," suggested Erasmus. "I'll put a heavy one on for her. I'm not going to put her in a soft thing. I want something that gets tired, I don't want it easy," replied the man from Alagoas. "I'm not going to give them the pig, ever," he continued.
Rico explained that his intention is to get revenge on all his opponents in the game, but highlighted Tati and Solange. "Making birds is heavy, I already know who I'm going to give it to," said the influencer. "MC Gui?" asked Dayane. After answering "yes" to the ally, he added: "I'm thinking which one I give to Tati… The sheep is hard work."
The farmer also considered putting the singer to take care of the house's garbage, but soon changed his mind. "But wake up late [para fazer o lixo]. I have to give the horse away," he needled.
Before ending the meeting, Rico promised to put Solange to look after the horse. "Put her in the pig, it'll be funny," asked Erika. "I don't want funny, I want work. Isn't she a woman to put her hand in my face? So she's a woman to take a horse. She said she was going to put her hand in my face. She's going to make a horse, with pain in her chest or no chest," declared the man from Alagoas.
Where to watch The Farm 13?
The only service that relies on the 24-hour broadcast of the rural reality, PlayPlus has the price of BRL 15.90 a month. Contrary to what happened in previous seasons, Record's platform now offers more than one camera for subscribers to follow what happens at the reality show's headquarters.
The platform offers 14 days of free use for those who have never subscribed to the service. After this period, the user starts to pay the monthly fees. In addition to the nine cameras and full episodes of A Fazenda 13, Record's streaming offers soap operas, series, newscasts and programs shown on the station.
---
Subscribe to the channel TV news on YouTube to check out our daily newsletters, interviews and live videos
.