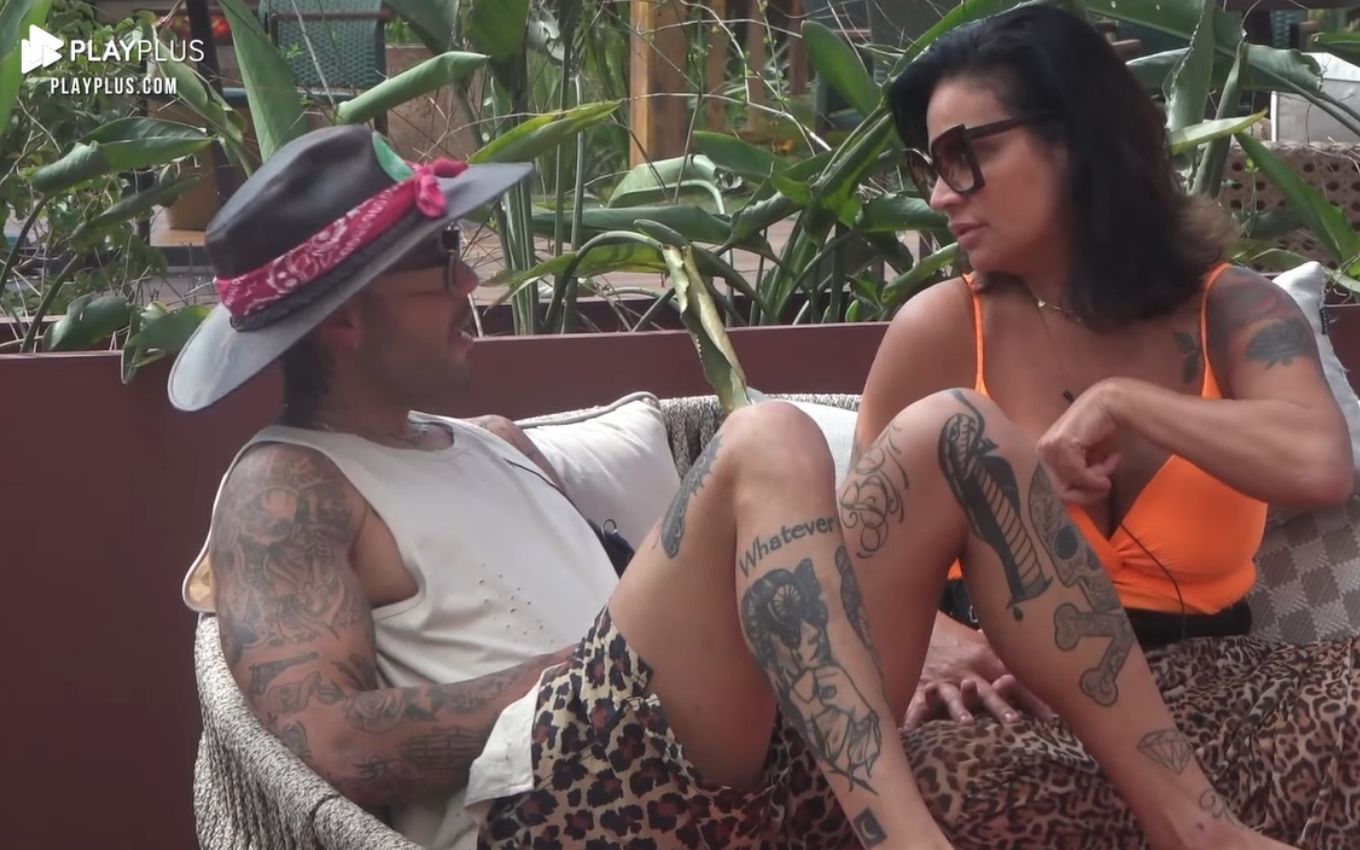 In A Fazenda 2021, Solange Gomes continues with the thought that she is being pursued by her rivals. This Thursday (30), during a conversation with farmer Gui Araujo, the model promised to go on the attack if she observes attitudes that confirm the suspicion.
Vote ->Who stays in A Fazenda 13: Arcrebiano, Dayane or Mussunzinho?
"I was tidying up the kitchen there, but everyone is out here. Nobody knows who did it. I won't listen in silence either, but I really won't! I won't listen in silence to anyone's insults. If you want to put me in the fields because of that too , make yourself comfortable," said Solange.
"Oh Sol, stop!", asked Araujo, but the peoa countered: "Now, hope I don't come back and knock down an ally, there's that too!" During the conversation, the eternal muse of the Gugu's Bath also re-presented her vision about the supposed persecution she suffers.
"Is it persecution with me? By the way, I love persecution! Persecution is very good for the participant, I think it's great", said the ex-rival of Rico Melquiades. "Okay, but don't put me in that cake, no!" asked Anitta's ex-affair.
Solange took advantage of the conversation to explain why she did not perform some activities in the house, which caused friction between the pedestrians: "I'm going to be in pain and I'm not going to take medicine, what am I going to do? I was unlucky enough to take one I fall. I'm not a woman to pretend pain, that I don't need it".
Check out an excerpt of the conversation:
---
Learn all about reality shows with the podcast O Brasil Tá Vendo
---
Subscribe to the channel TV news on YouTube to check out our daily newsletters, interviews and live videos
.