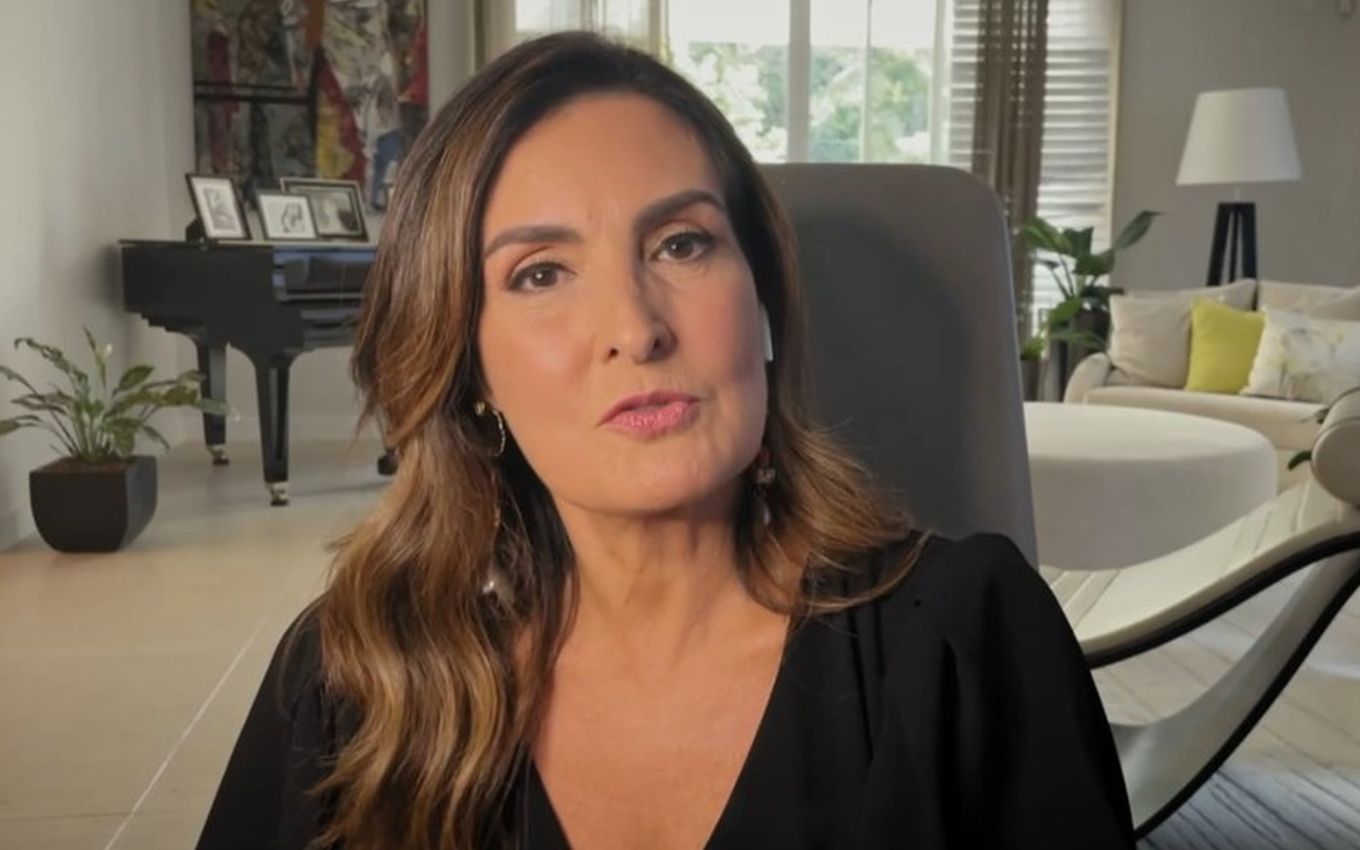 Fátima Bernardes, who has been dating federal deputy Túlio Gadêlha (PDT-PE) for three years and five months, revealed that the photos she posts with the politician help divorced women to overcome the moment of emotional fragility. The presenter of the Meeting said that she receives messages from followers telling how well the publications are good for those who follow.
"I heard this very strong phrase: 'Fatima, I still haven't seen the light at the end of the tunnel, but I know it exists. And I know that the moment I look at your pictures'. Imagine that I had the power to soften someone's pain and to have control of what we want to post ", he declared in an interview to the program Conversa com Bial, which aired at dawn on Saturday (17).
The journalist also clarified the reasons why she likes to post photos with the politician, who is 25 years younger than her – he is 33 years old and she, 58. Fátima said that in a world where everyone has a cell phone, make your own posts themselves would be a way to control the narrative. "The less we post, the more curiosity I would arouse," he added.
At another point in the chat, the journalist confessed to Pedro Bial that she was afraid of how people would react to the announcement of her separation from William Bonner. She worried that the ex-couple's admirers would stick to the idea that "it hadn't worked out."
"How did it not work? We lived 26 years. It worked very well. People change. We create new expectations, priorities. No couple is the same," said the veteran.
About her departure from Jornal Nacional in 2011, the presenter reported how difficult it was to announce that she no longer wanted to work in that position.
"I started to create an anxiety crisis, I started to feel sick. I collapsed on the bench. After that, I had other times. I didn't do my best anymore. I kind of developed this crisis, I treated it like labyrinthitis. William identified it as an anxiety crisis two years later ", he commented.
Feedback Policy
This space aims to broaden the debate on the subject addressed in the news, democratically and respectfully. Anonymous comments are not accepted nor do they violate ethical and moral laws and principles or promote illegal or criminal activities. Thus, slanderous, defamatory, prejudiced, offensive, aggressive comments that use bad words, incite violence, express hate speech or contain links are summarily deleted.
.