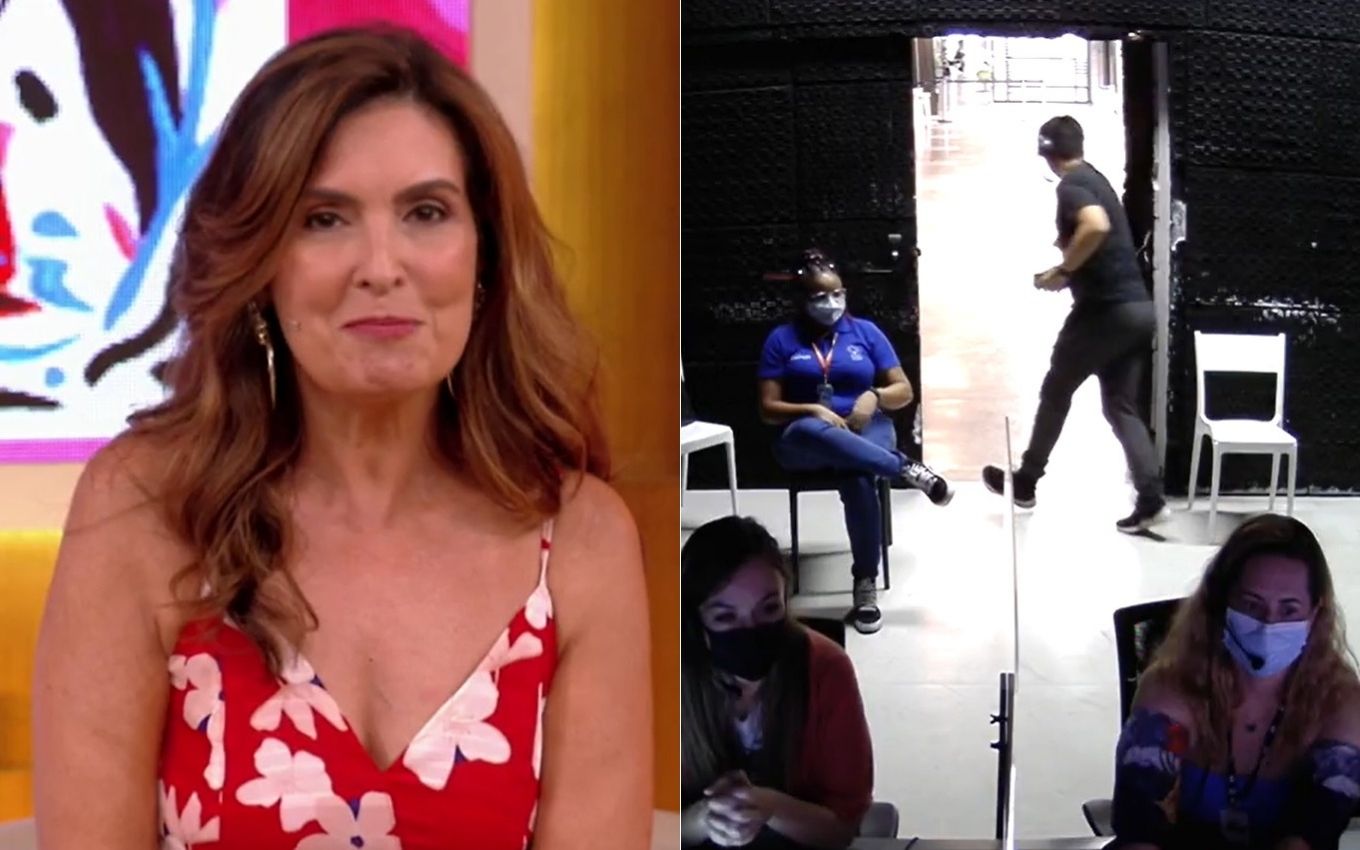 In an edition of the Special Meeting on International Women's Day, Fátima Bernardes praised the female team that works behind the scenes of the Globo program on Monday (8). During the tribute, however, it drew the attention of the viewers that a man who works for the morning ran, in what seemed an attempt to not be caught and not to spoil the text of the presenter.
"I wanted to tell you that our entire program that aired today was designed and executed by women, which makes me very proud. A team that is always tough, working and full of ideas. We are seeing live images of personnel in the control room, putting the program on the air ", said Fátima, at the end of the Meeting.
In one of the rooms, there were six people, five women and one man, who left the place running while the presenter paid homage. On Twitter, an 11-second stretch was shared as if the professional had fled to "keep the narrative" that only women were making the attraction.
But that was not what Fátima Bernardes was saying, but that the morning had female professionals in all posts. So much so that, in a second moment, another room was shown, in which men were working normally and remained there while the camera showed the live environment.
"We are with women in all functions, exactly to show those who are at home that, if they want to work on television, they have space. We will think that it is possible, yes", encouraged the commander of the Meeting. The full section is available on Globoplay.
Check out the moment that was shared on Twitter:
Fátima Bernardes: "our program today was designed and executed by women"

The guy running out of the studio to keep the "narrative":#encontrocomfatima#Women's Day#International Women's Daypic.twitter.com/C1apKT3dZU

– 👁‍🗨 (@vandelaysa) March 8, 2021
Feedback Policy
This space aims to expand the debate on the subject addressed in the news, democratically and respectfully. Anonymous comments are not accepted nor do they violate ethical and moral laws and principles or promote illegal or criminal activities. Thus, slanderous, defamatory, prejudiced, offensive, aggressive comments that use bad words, incite violence, express hate speech or contain links are summarily deleted.
.