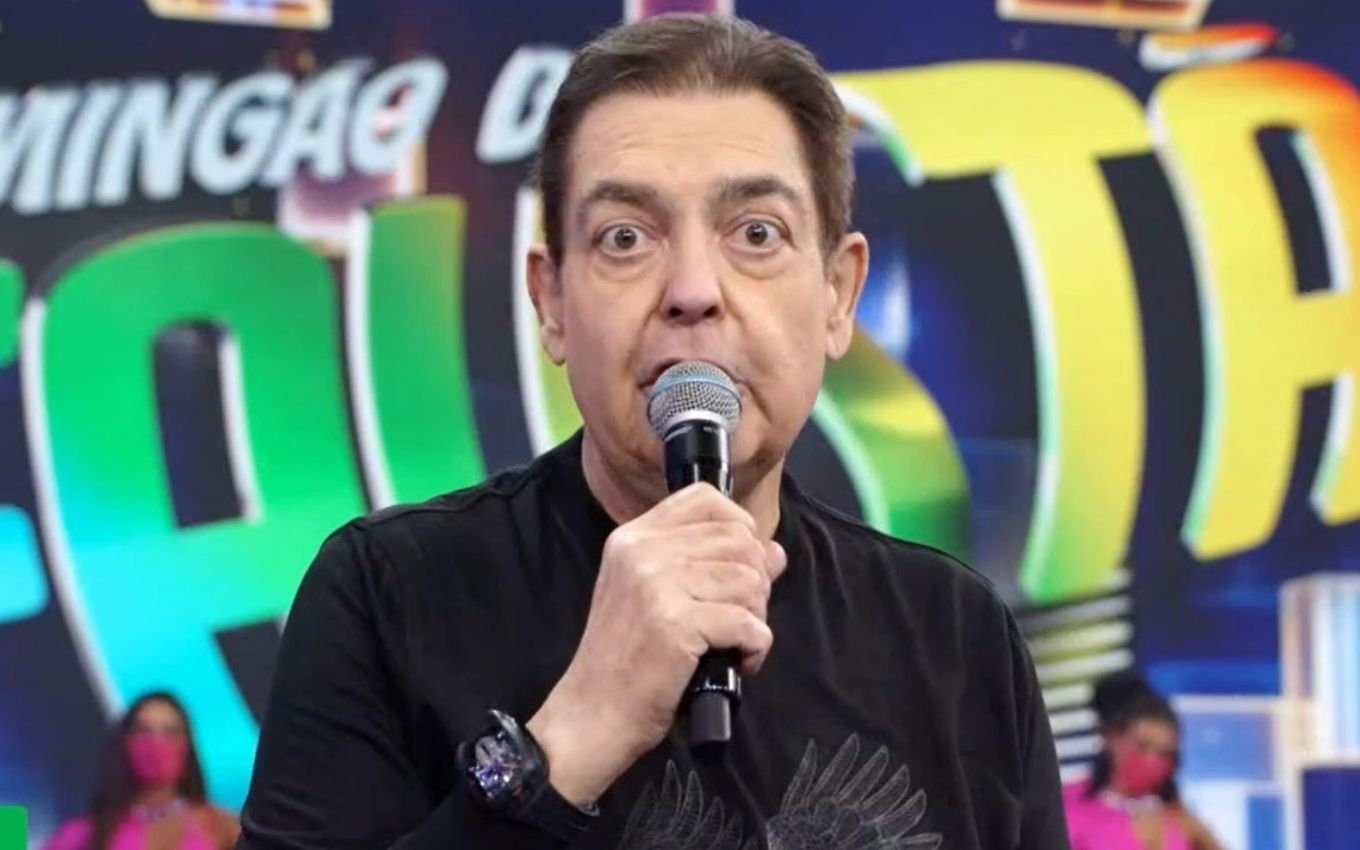 Fausto Silva surprised the public by appearing much thinner in today's Sunday (7). The presenter, who will leave Globo at the end of this year, lost 24 kilos after treating a lymphatic edema he had on one of his legs and treated during the holidays.
The difference in Faustão's appearance was easily noticed, since the programs that were airing until last week had been recorded before the presenter's treatment, which had to go through "stripping sessions" during the rest period.
In an interview with TV News in January, the communicator said he dropped his weight from 114 pounds to 90 pounds. "I am underweight than when I had bariatric surgery," he said. "Now I'm doing really well, doing zero, doing gymnastics," he celebrated.
Lymphatic edema, or lymphedema, is when the lymphatic system accumulates fluids due to insufficiency in the body, causing swelling and even ulcers in the affected region. There is no specific treatment, but it is necessary to drain the liquid that is retained in the body.
In the first week of the year, Fausto underwent treatment at Albert Einstein hospital, in São Paulo, and raised suspicions that he would be admitted to the ICU with Covid-19. In fact, the communicator was only treating fluid retention due to the illness that made him lose weight.
See the repercussions on the web:
Manooo how Faustão is thin! #DomingaodoFaustao

– dani batista (@ danibatista2) February 7, 2021
Man, Faustão is very strange

Is he with any illness? There's something very different about him

– guilherme brother brasil (@otrucollo) February 7, 2021
Guys, Faustão became just Faust. 😱

What happened?

– Sábio Nerd 🇧🇷🏡 🚫🐮 (@OSabioNerd) February 7, 2021
we didn't know that the faustao was thin like that

— R. (@racbing) February 7, 2021
Guys, what is Faustão wearing? It's just the skull

– Netto with two tees (@siilvionetto) February 7, 2021
Feedback Policy
This space aims to expand the debate on the subject addressed in the news, democratically and respectfully. Anonymous comments are not accepted nor do they violate ethical and moral laws and principles or promote illegal or criminal activities. Thus, slanderous, defamatory, prejudiced, offensive, aggressive comments that use bad words, incite violence, express hate speech or contain links are summarily deleted.
.