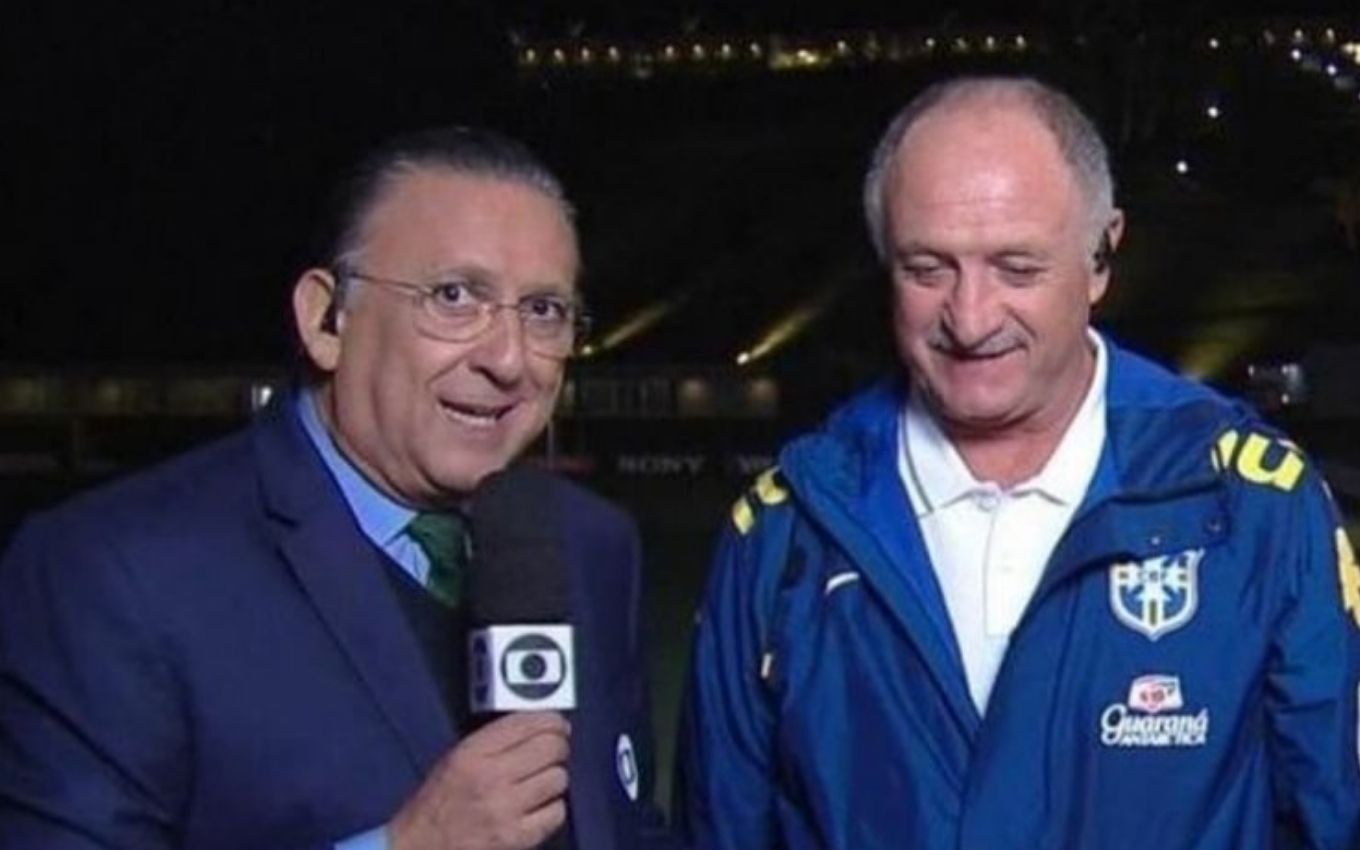 Luiz Felipe Scolari, Felipão, will be the guest of this weekend's edition of the program (Small) Grande Círculo, from SporTV. This will be the first long exclusive interview that the ex-coach of the Brazilian National Team will grant for a Sport vehicle at Globo since the 2014 World Cup. The coach was hurt by the criticism Galvão Bueno made for the 7-1 defeat against Germany in the semifinals of the competition.
After the rout, Felipão left the selection and accumulated passages for four different clubs: Grêmio, Guangzhou-CHN, Cruzeiro and Palmeiras, where he was champion of the 2018 Brazilian Championship.
During this period, the coach received invitations to participate in programs such as Bem, Amigos, led by Galvão Bueno, and refused. Scolari also did not give exclusives for other programs of the station. In 2018, during a conversation with André Henning of TNT Sports, Felipão explained why he was upset with the Globo narrator. See below:
There was a colleague of yours, from TV, who spent ten minutes after the game [7 a 1] pointing at me. Today I do not speak to that gentleman, Galvão Bueno. As long as he thinks he is the almighty, a god, and that he can do what he did to me, throwing me against the crowd, I stay here. Each in his own. I owe nothing, each one does his job and goes on with his life.
Galvão Bueno, in an interview with the Grande Círculo (the same program for which Felipão decided to break the silence with Globo), also spoke about the case and said he admires Felipão, but reinforced that at that moment he needed to make harsh criticisms.
Read an excerpt from the Globo narrator's statement:
The 7 to 1 came and what could people expect from the editorial I did afterwards? Was I hard? But I think I was tough within my role and obligation. And he gave an interview saying that I made Brazil point the finger at him, so he doesn't need to talk to me anymore. Am sorry. He, in his own way, is extremely competent. Now, if he says publicly that he will never speak to me again, what can I do? I would love to bring him to Bem, Amigos, to have a glass of wine with him. But life is like that. We pay the price of the bonds we have.
DISCLOSURE / SPORTV
Luiz Felipe Scolari in an interview with SporTV
Felipão on SporTV
At the beginning of the dawn of this Saturday (29) to Sunday (30), Felipão talks with the presenter Milton Leite and with the commentators Paulo César Vasconcelos and Paulo Vinicius Coelho, the PVC. The program starts right after the Exchange of Passes, on SporTV, starting at 1 am. The first rerun will air at 9:30 am on Sunday.
According to a statement sent by Globo, the coach will remember remarkable achievements in his career, comment on his last job at Cruzeiro and will also address the 7 to 1. "The other day I was on a plane and a boy said: 'Felipão, you can answer me something? How was the 7 to 1? Because my father here on the side that is asking '. I answered normally ", he starts.
"But I'm sorry, I'm really sorry about that result. I can't help thinking about others that were achieved as well. I learned to move on. I kept winning. It hurts, but it is not the reason to spend my life looking at this game. If it is to do that is just to think that in 2002 I was the last champion! So many good things and will I just stick to that? ", asks the coach in the interview, which was recorded in a virtual way.
.