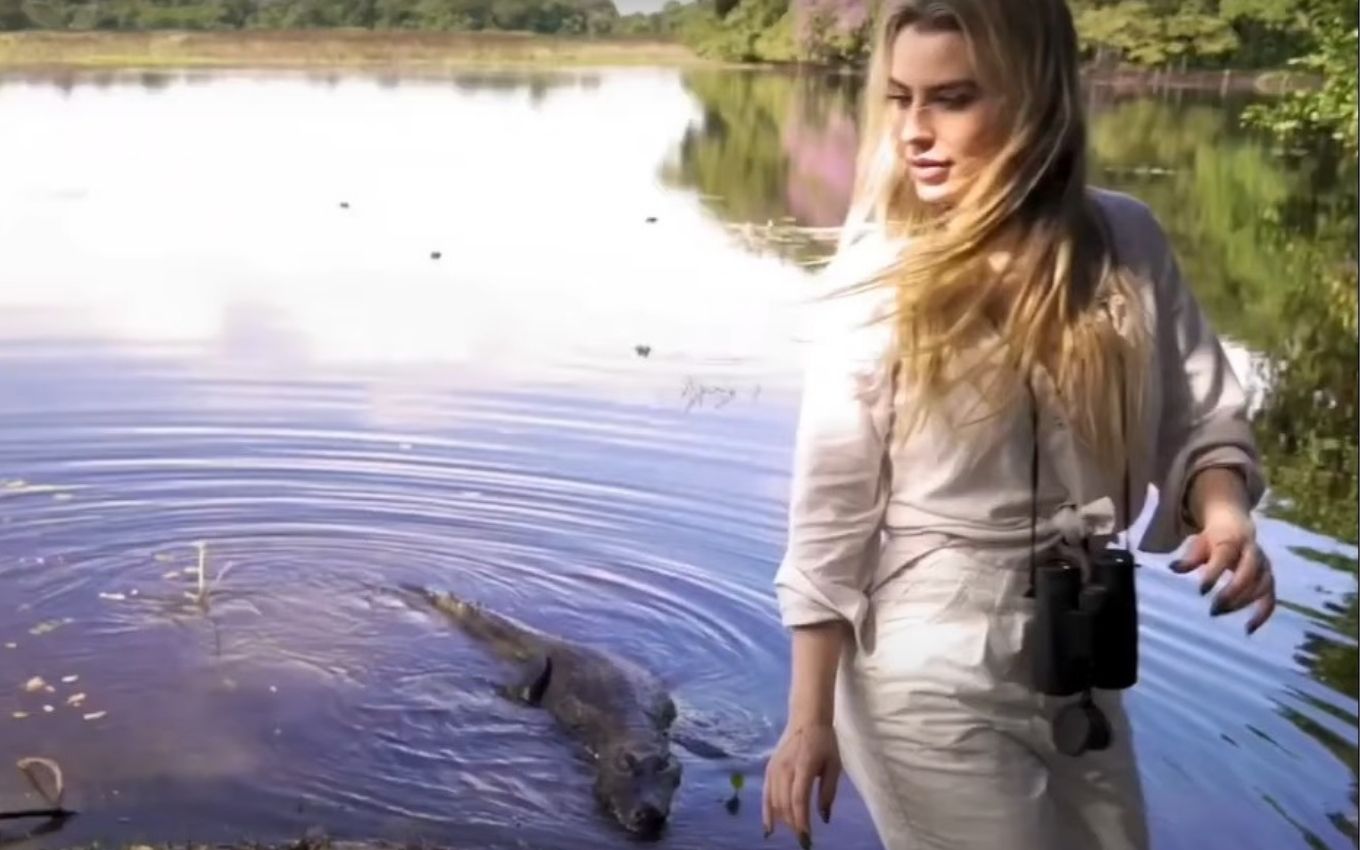 Fernanda Keulla went through a scare and narrowly escaped being bitten by an alligator in the Pantanal, Mato Grosso do Sul. The ex-BBB was on a farm in Aquidauana recording for the program Hey Ho, the online travel channel that she commands.
She participated in a Food Safari, a type of tourism that mixes trips to exotic places with an appreciation of gastronomy. At the time of the attack, the blonde was accompanied by singer Munhoz, from the country duo with Mariano. "Look, Fer, Fer, Fer!" he warned, noticing the animal's approach. The presenter turns, screams and runs as soon as she sees the alligator.
The recording took place in June, but the video went viral on social media only now. The images scared fans of the presenter. "My God, Fernanda Keulla was born again. What a pity that alligator is approaching", wrote Paulo Henrique Lima on Twitter. Fernanda used her profile on the platform to reassure the audience. "Guys, I'm in one piece," she said.
"I'm a very brave person, I'm not afraid of anything, but the alligator took everyone by surprise there. We took everything as a joke, I wasn't afraid. And it was my friend Munhoz who tried to save me there at the time, but it wasn't necessary. I kept the moment in my memory and it is immortalized in the program," she told G1.
Check out the current video:
See the presenter's posts:
Guys, I'm whole ❤️ https://t.co/xq5Zuc2OnH

– FernandaKeulla 👑 (@FernandaKeulla) September 9, 2021
Yes I am my love! Now I can go swinging in your helicopter 🚁 I love you ❤️ https://t.co/27V1bNK3hD

– FernandaKeulla 👑 (@FernandaKeulla) September 9, 2021
.