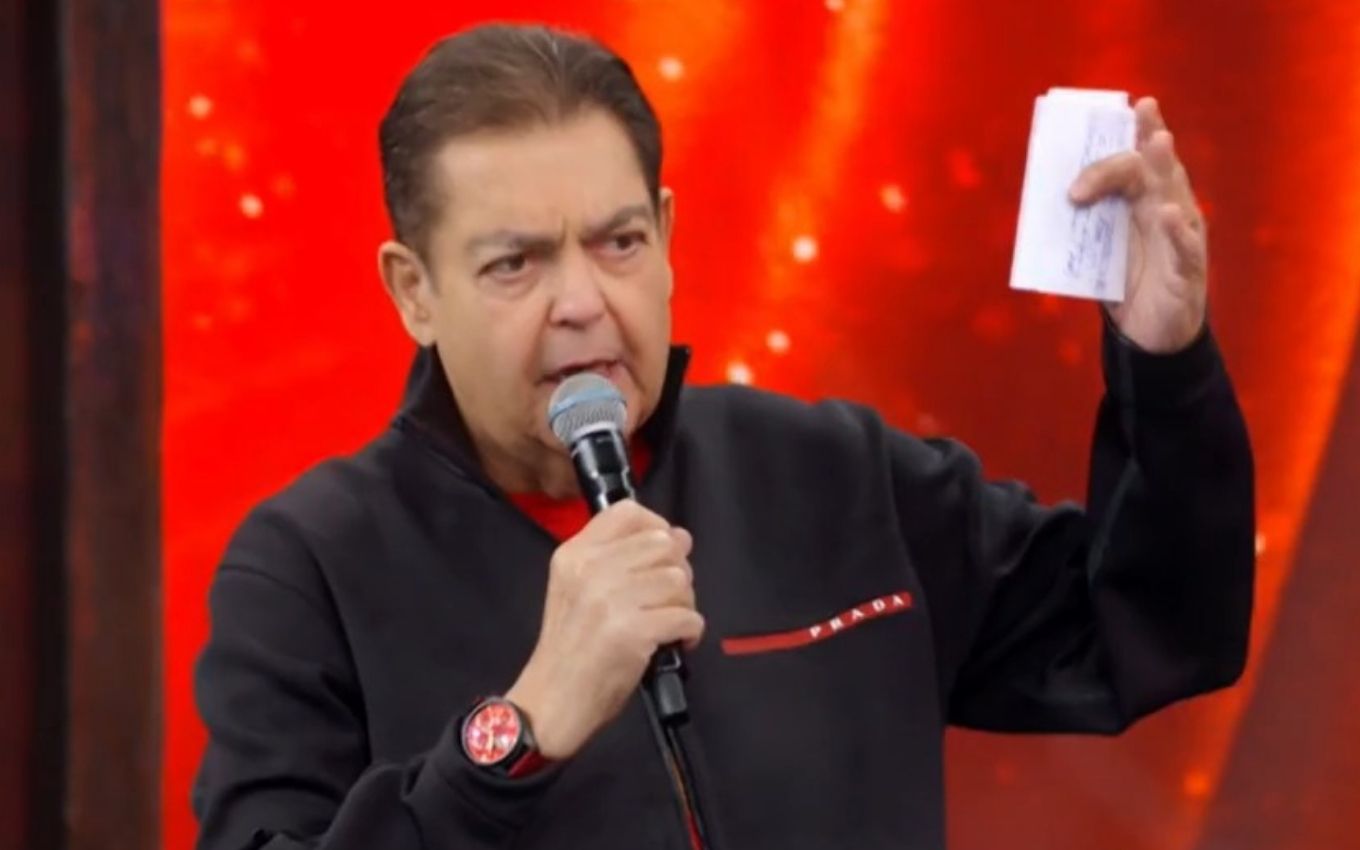 Scenario of Jornal Hoje, Jornal da Globo and since the beginning of this month also of Hora 1, Globo's Journalism Newsroom in São Paulo helps keep Domingão do Faustão (1989-2021) alive at the station. Computers at the site continue to show the program's logo, even a month after Fausto Silva's resignation and the end of the attraction that bore his name.
The devices that have the screen facing the cameras have Globo's own logo as a rest, but sometimes the monitors alternate the visual identities of the company's different attractions.
In the Thursday (16) edition of Jornal Hoje, for example, it was possible to see the "ghost" of the brand Domingão do Faustão in three different moments of the news presented by Maria Júlia Coutinho.
The first time happened shortly after the climb, with the day's news highlighted. The second was at 33 minutes and 10 seconds, in the full version available on Globoplay, and the third can be seen with an hour and 12 minutes of JH on air.
In the animation shown on the monitor, the logo of the extinct Fausto Silva program appeared after the Fantástico brand and before the G1. See one of the moments below:
Maju Coutinho in the Thursday edition of JH
Faustão out of Globo
On June 17, Globo communicated the termination of Fausto Silva's contract. The presenter had been away for a week to treat a urinary infection and, upon returning, he had a tense meeting with the station in which it was decided to end Domingão do Faustão and the contract, which would run until December 2021. There was no chance of the veteran say goodbye to the audience.
The presenter already has an agreement with Band for 2022. Internally at Globo, the announcement of the return to the competitor before the end of the agreement was not well regarded and helped to anticipate the departure of the audience leader.
Tiago Leifert, scheduled to cover Faustão's medical leave, became the titleholder in the Super Dança dos Famosos, which was no longer a painting but became a program. The commander of Big Brother Brazil will stay in the early evenings from Sunday until August — on September 5, Luciano Huck, Fausto Silva's replacement, should take over the schedule.
.