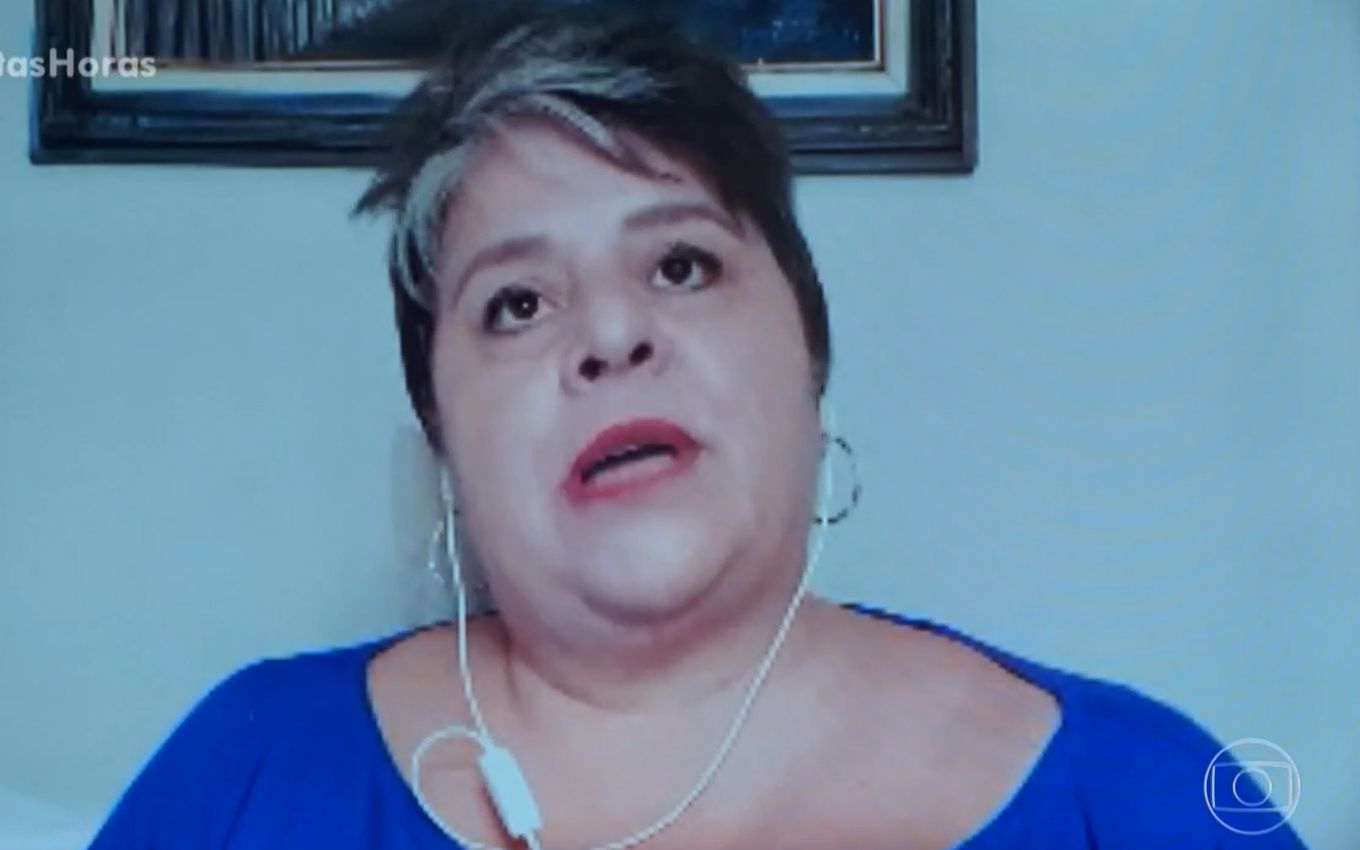 Champion of the first edition of No Limite, in 2000, the hairdresser Elaine Melo made a surprising revelation about an element that marked the reality show: the tasting of goat eyes. "It is distressing, but the taste is not bad", shared the paulistana.
Elaine was one of the guests at Altas Horas on Saturday (24), in a warm-up for the return of the program that puts participants in extreme situations. After a hiatus of 12 years, the attraction returns with its fifth season on the 11th.
Questioned by Serginho Groisman, Chay Suede and Sandra Annenberg about the experience of eating the unusual delicacy, the hairdresser opened the game. "Everyone has a damned affliction of the goat's eye, right? In fact, what happens … Inside, it has a liquid that somewhat resembles the taste of the oyster. And I like oyster," she said.
The young actor, who was on the air recently in Amor de Mãe and in the replay of the first phase of Empire, agreed that he also likes the taste of the clams. Elaine then added the hard side to eating the eye. "It's distressing, you see it inside a glass, on the ice, and you have to take it. It's an eye, it's distressing. But it doesn't taste bad!"
She also revealed that she made what she considers to be a mistake at the time of the gymkhana. "I was the smart one who asked if I could swallow, then they said: 'No, you have to bite to burst'," he recalled. "If I had swallowed it, right? Need I ask?", Teased Laura Neiva's husband.
Elaine pointed out that she spent very difficult moments during the recording of the competition. "It is not easy, it is punk. Climbing the dune is not easy. People often ask: 'But was that for real?'. It was very real (laughs), it is very serious."
"But from all this, you end up taking several lessons. And the little group that went there, we ended up getting together. It was a beautiful friendship, which has been going on for 21 years already. We were in a controlled environment, it was not a war that we I didn't know when it was going to end. We had a hell of a time, but we knew that in an hour it would end, it was a month, a month and a little.
Feedback Policy
This space aims to expand the debate on the subject addressed in the news, democratically and respectfully. Anonymous comments are not accepted nor do they violate ethical and moral laws and principles or promote illegal or criminal activities. Thus, slanderous, defamatory, prejudiced, offensive, aggressive comments that use bad words, incite violence, express hate speech or contain links are summarily deleted.
.