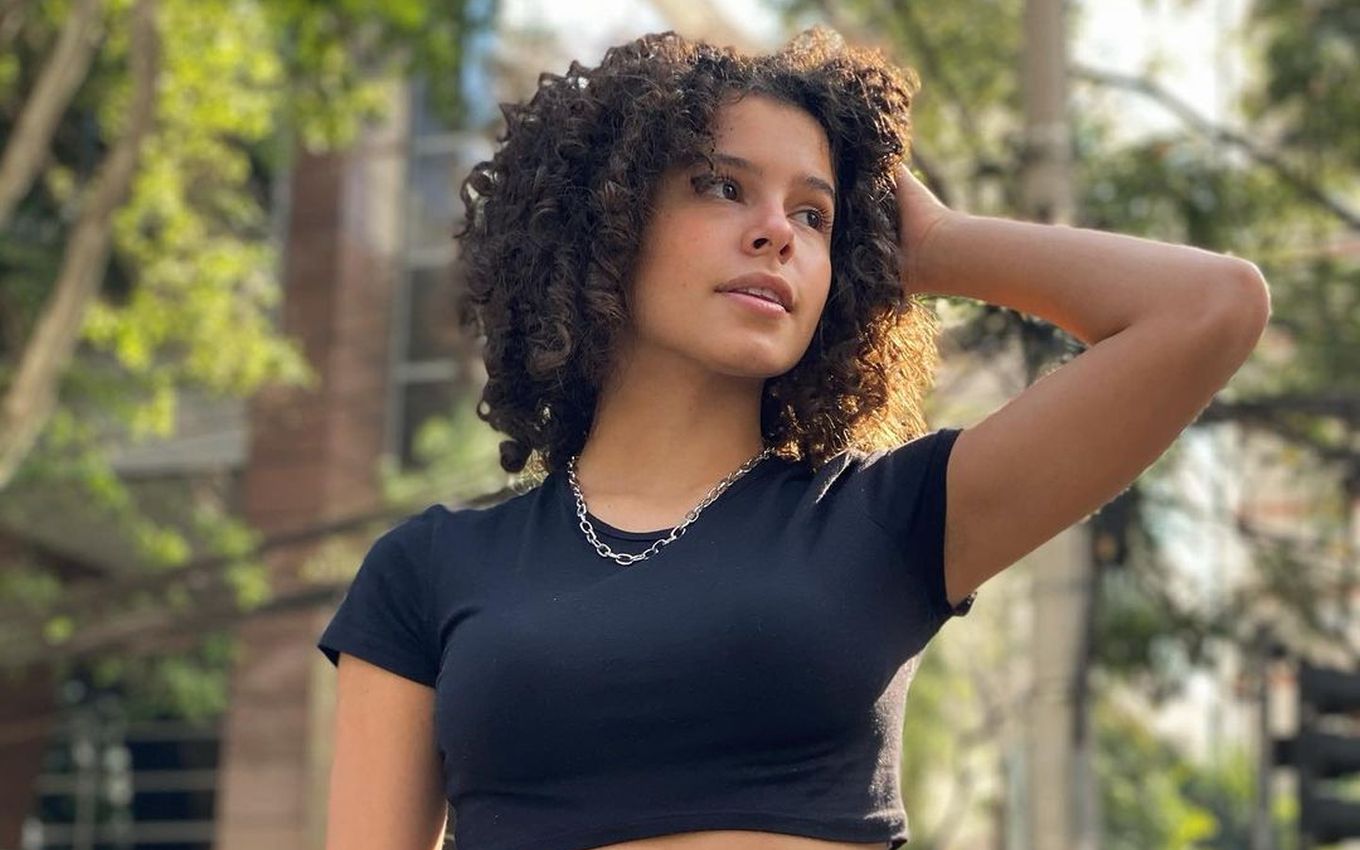 After acting in the remakes of Chiquititas (2013) and Éramos Seis (2019), Gabriella Saraivah looks to an international career. Estrela de Tudo Egual… SQN, the first Disney+ original series in Brazil, the 16-year-old actress sees the streaming platform as a springboard for Hollywood and, therefore, gave up even the long-awaited vaccine against Covid-19.
Since December 2019, Gabriella has lived in Los Angeles, California, where she studies at a school dedicated to the arts. In April of this year, the US state released immunization for teenagers aged 16 to 18 years. However, to record the national series, the actress had returned to Brazil in February. And around here, your age group has not even entered the government's vaccination plan.
With the work in Tudo Igual… SQN scheduled to end soon, the ex-chiquitita leaves for California in mid-July — and then, yes, she can be immunized. But the "sacrifice" is small for the actress. After all, for someone who left family and friends in Brazil to try his luck in the United States, waiting a few more months for a vaccine seems like little.
"Since I was little, I've known that, in order to make your dreams come true, you need to give up some things", philosophizes the actress in an interview with TV news. "We stopped recording because of the lockdown, and I ended up having to stay a little longer in Brazil. But it's part of it, everyone involved in the series is really cool and wants it to happen."
And how about missing relatives and friends? "My whole life I've always had to move. I've lived in Rio de Janeiro, São Paulo, Bahia, now in California… Real friends will cheer for you wherever you are, they won't lose their friendship. obviously it shakes me a little to be away from the family, but there's a way," he minimizes.
with an eye on hollywood
At the North American high school, Gabriella takes singing, dancing, acting lessons… Everything it takes to become a complete artist and make her way in Hollywood. "I always had the dream of living and studying in California, and also acting internationally. At school I learn English and other things that add to my career. And, as soon as I have an opportunity to be tested, I will be prepared", she believes.
After playing young ladies, both in Globo soap operas and in the Disney+ series, she doesn't hide her desire to practice evil in fiction. "I really wanted to play a villain. Obviously I would accept any Hollywood role, I still can't choose much either (laughs). But my characters were never bad, and I wanted to get out of my comfort zone," he admits.
With 12.7 million followers on Instagram, Gabriella starts racing for international stardom in front of many of her classmates, but she also sees Disney+ as a chance for her talent to be known in multiple countries at the same time.
"The platform is new here in Brazil, but it is very successful abroad, in the United States it is a fever. Our plan is for the series to pump here and in other places as well. We have good hopes and we are doing our best. they'll like it," she adds.
DISCLOSURE/DISNEY+
Miá Mello and Gabriella Saraivah are mother and daughter
What's All Equal… SQN?
The teen plot is based on the Brazilian children's novel Na Porta ao Lado (2015), by writer Luly Trigo, and promises to explore youth discoveries and family dramas in Rio de Janeiro. The first season will consist of ten episodes, each about 30 minutes long. The series is scheduled to premiere in streaming in 2022.
In the story, teenager Carol (Gabriella's character) explores her first romance and has small adventures with her friends, while she needs to find ways to accept the marriage of her mother, Beth (Miá Mello) with her new boyfriend (Kiko Pissolato) and the coexistence with his son (Gabriel Falcão) in the same house.
"It's a story that makes you want to know what happens next. Carol loves to read, has a very close relationship with her mother, it's just the two of them, who have a bakery. And out of nowhere comes the news that she wants to get married . Carol is crazy about this situation," confides the actress.
"There's first love, first kiss, school issues, friendship, family conflicts. I think as many children as parents will be able to identify. The mother who makes mistakes and apologizes, the daughter who also learns a lot. It's a project for everyone the family to see together", says Gabriella.
Watch the video with the announcement of the recordings of the new production:
.