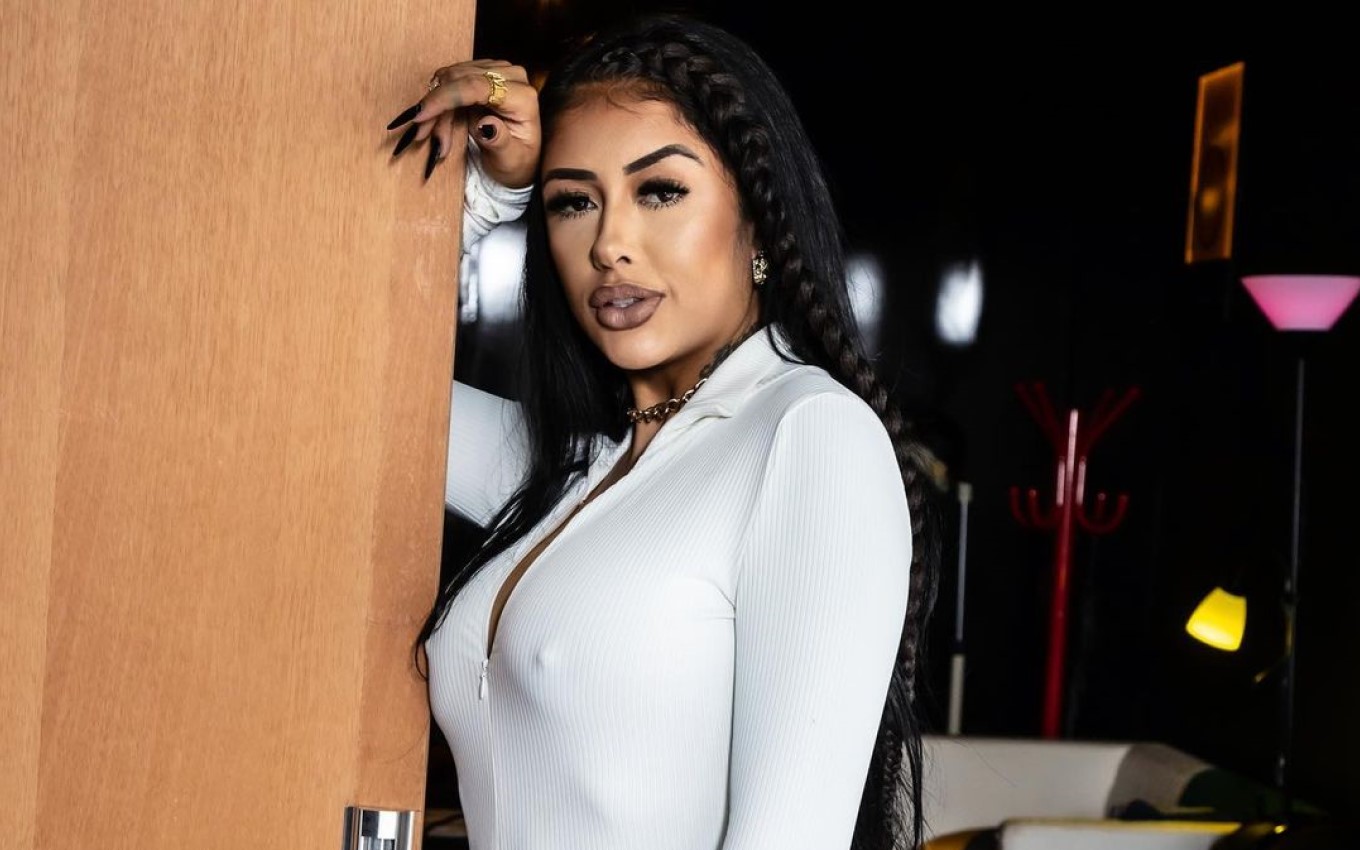 After winning fans with a high dose of shacks at Power Couple Brasil, Fernanda Medrado was confirmed in A Fazenda 13. This Saturday (11), the network confirmed the participation of the funkeira, who joins the cast consisting of Victor Pecoraro, Mussunzinho, Liziane Gutierrez, Nego do Borel, Tati Quebra Barraco, Arcrebiano de Araújo, Mileide Mihaile, Dayane Mello and Valentina Francavilla.
"I didn't prepare for the show, I didn't have a lot of preparation. It's a big dream for me to be participating in the reality show. I'm already a big fan of the show, really a fan, it's always been my dream. The public can expect a very up-and-coming person , very fun, zero bed, because I'm never going to sleep, I'm super hyperactive," said Medrado in the introductory video, released firsthand on the TikTok app.
In the message to fans of the rural reality, the artist warned that the public can expect controversy with her name involved: "If I say otherwise, I'll be lying. I don't know how to lie, forgive me for that. If you want peace, you'll have it. want confusion, they'll have double. I'll enjoy it the best way."
Fazenda 13 debuts on Tuesday (14), on Record. The season will feature 94 episodes, aired daily by the network.
Check out Medrado's presentation:
@fazendarecord

And let's exclusive reveal here on TikTok 🔥 Tell her it's her! 🗣️ @medrado is another very confirmed piece in ##AFazenda 13 🤠👏🏼

♬ original sound – The Farm 13
---
Learn all about reality shows with the podcast O Brasil Tá Vendo
Listen to "#52 – All about the new season of the Show of the Celebrities!" on Spreaker.
---
Subscribe to the channel TV news on YouTube to check out our daily newsletters, interviews and live videos
.