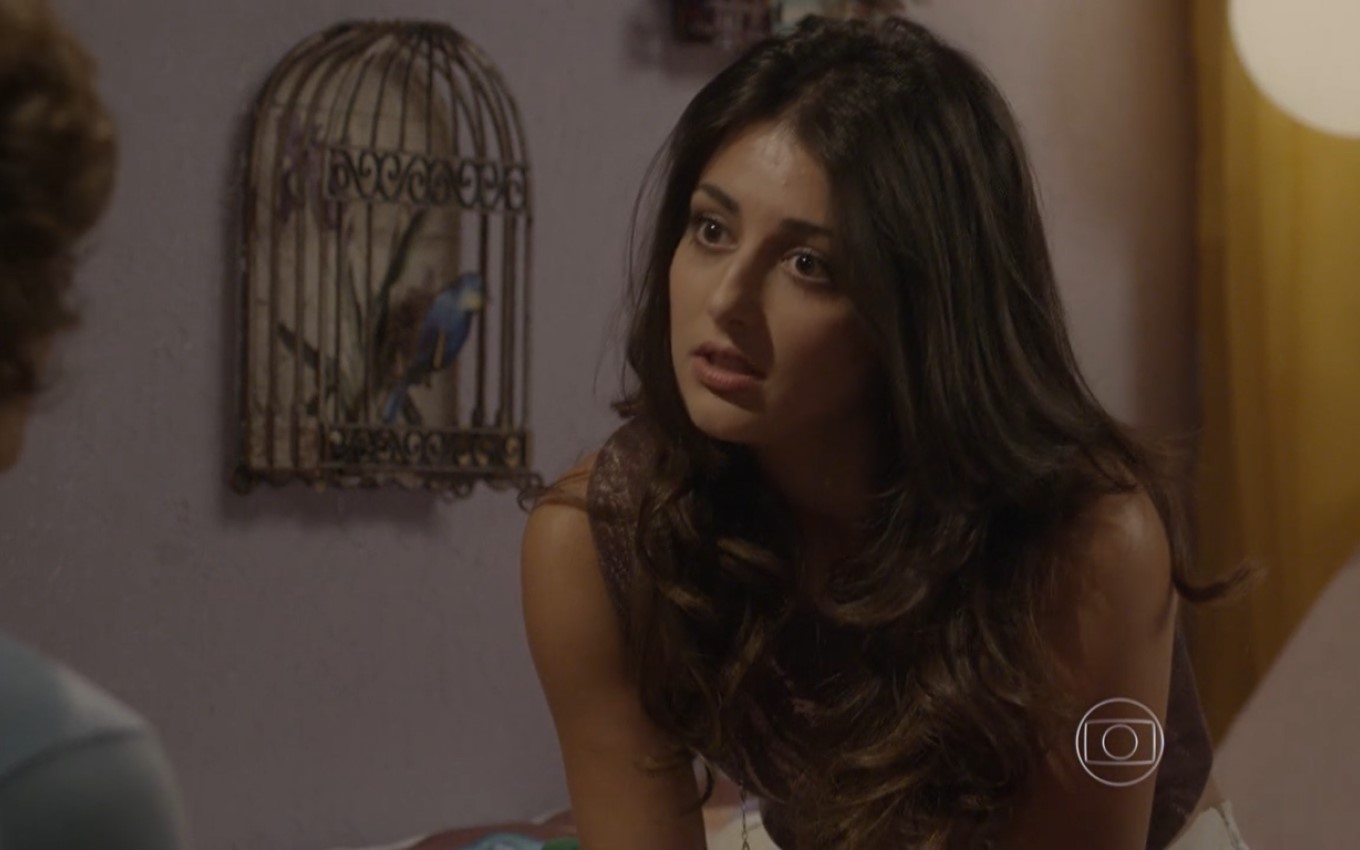 Check out the summary of the next chapter of the rerun of Malhação Sonhos, which airs this Monday (13th), on Globo:
Nat manages to warn Duca in time and tries to hide it from Lobão, who pressures her. Karina claims the coat is hers. Jade suggests that Pedro annoy Karina to get the girl's attention. Karina tells Nat that she doesn't want to see her stay with Duca. Pedro decides to compose a song about his first time with Karina and publish it on Jade's vlog. Delma listens when Marcelo tells Lincoln that he spoke to Roberta.
Mari and Jeff celebrate permission to open the kiosk at Aquazen. Pedro's video is successful on the internet. Edgard reveals to Lucrecia about Jade's promise for her mother to heal. Nat tells Duca that he will be able to unmask Lobão and Heideguer during the Warriors championship. Cobra alerts Duca about Nat and Lobão. Karina sees Pedro's video.
Click here to see the summaries of the next chapters of Malhação.
---
The chapters of Malhação Sonhos are provided by Globo and are subject to change without notice
---
In addition to following Malhação Sonhos news here on the site, subscribe to the channel. TV news on YouTube and watch videos with revelations of what will happen in other soap operas and series.
.