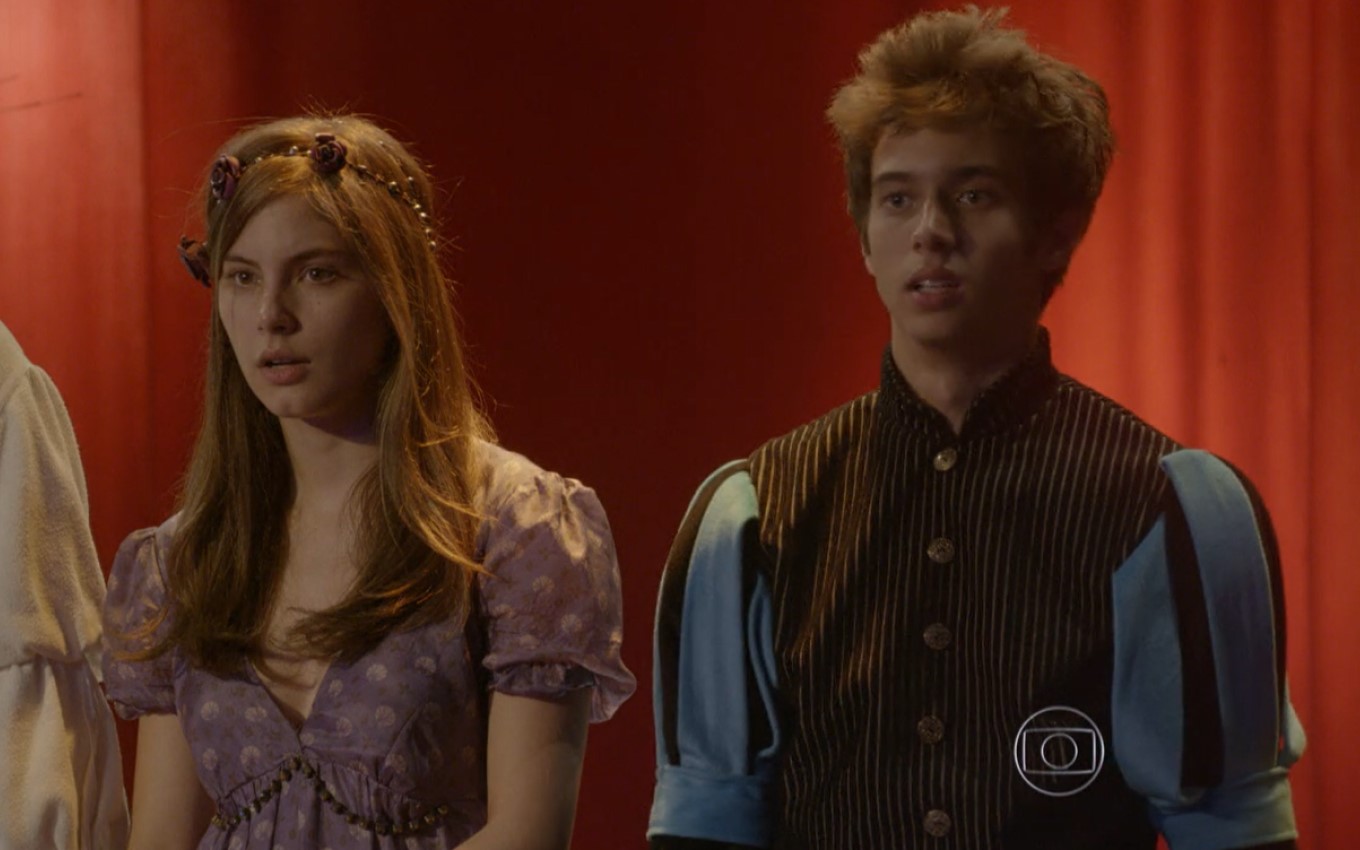 Check out the summary of the next chapter of the rerun of Malhação Sonhos, which airs this Wednesday (28), on Globo:
Lucrecia chooses Bianca to represent Julieta, and encourages Jade not to give up. Gael congratulates his daughter. Lincoln encourages Jeff to bring Mari back. The auditions for the role of Romeo begin. Cobra suggests to Jade to sabotage Bianca. Edgard enlists Bianca's help in deciding who will play Romeo.
Pedro provokes Duca when he remembers that Bianca will kiss the actors in the play. Simplicio reveals to King that he hid the drugs in Beth's house. João does well in his audition for the theater. Sol summons Wallace to talk about Jeff, and BB gets annoyed. Jeff tells friends that he loves Mari and her baby. Henrique arrives to audition to play Romeo.
Click here to see the summaries of the next chapters of Malhação.
---
The chapters of Malhação Sonhos are provided by Globo and are subject to change without notice
---
In addition to following the Malhação Sonhos news here on the site, subscribe to the channel. TV news on YouTube and watch videos with revelations of what will happen in other soap operas and series.
.