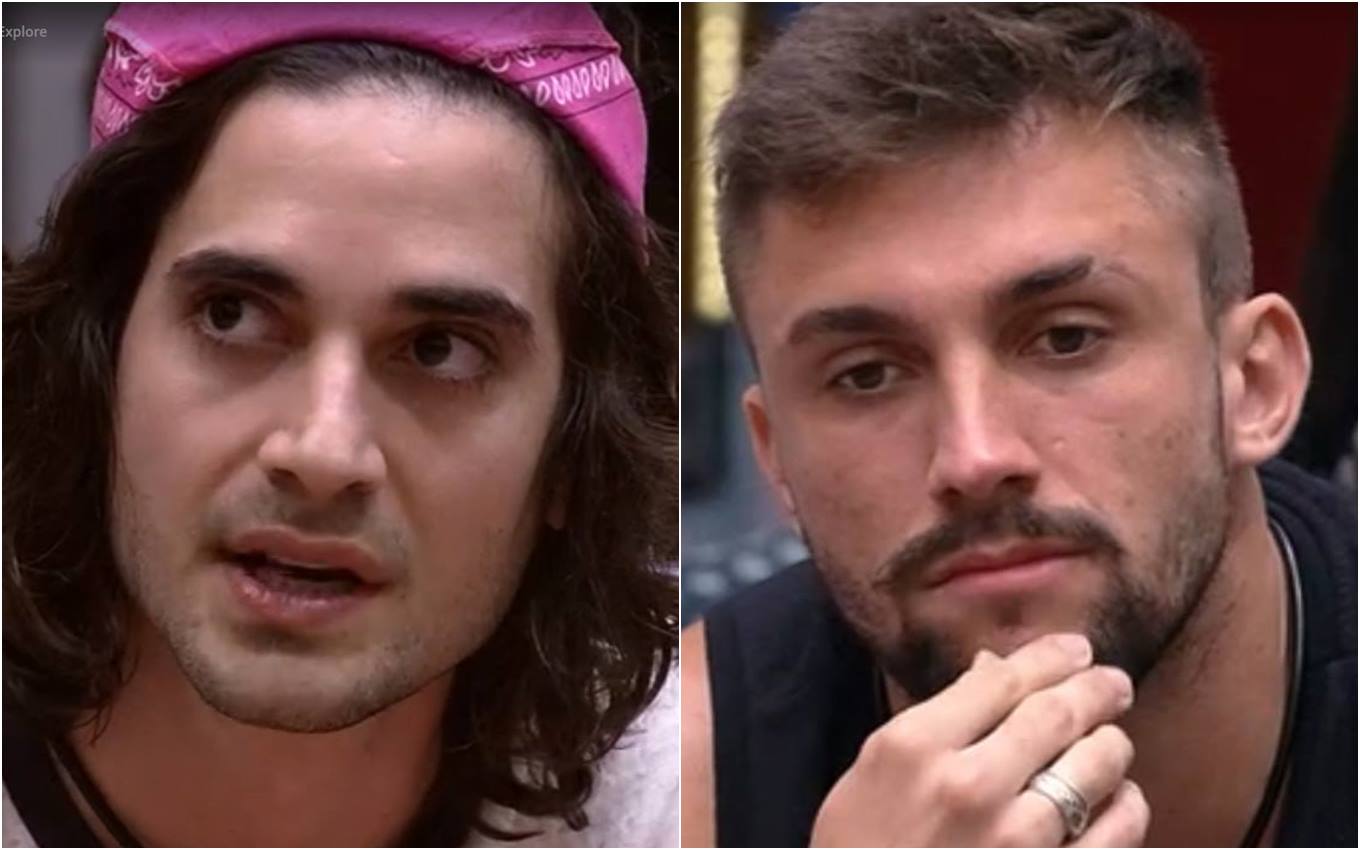 Fiuk vetoed Arthur Picoli from the Leader's Test this Thursday (18th) at Big Brother Brasil 21. The musician showed that he was not willing to give rest to the capixaba, his main opponent in confinement. "My first choice," he said during the live program.
"Because we already had some things, I think it is boring to stay in this redundancy, going back to the subject. It will have to be that my first option", he justified.
Arthur and Fiuk's fight is old. When he won the leadership last week, the singer had decided to send the physical educator to the spotlight, but Projota won the angel's necklace and changed the course of the game, being nominated in the place of his great friend after immunizing him.
This time, without the possibility of becoming a leader, the physical educator is in the risk zone and may be the next to leave the program. After the departure of Projota, the participant has already "prophesied", several times, that he will be eliminated from BBB21.
Earlier, Carla Diaz raised the possibility of asking Fiuk that Arthur be spared the veto. Camilla de Lucas was startled by the idea of ​​her friend and disapproved of the crazy plan. "No, no, no!", Rejected the carioca.
---
Learn all about BBB21 with the podcast O Brasil Tá Vendo
Listen "# 31 – Does BBB21 have the worst couples in the history of reality?" in the Spreaker.
Feedback Policy
This space aims to expand the debate on the subject addressed in the news, democratically and respectfully. Anonymous comments are not accepted nor do they violate ethical and moral laws and principles or promote illegal or criminal activities. Thus, slanderous, defamatory, prejudiced, offensive, aggressive comments that use bad words, incite violence, express hate speech or contain links are summarily deleted.
.