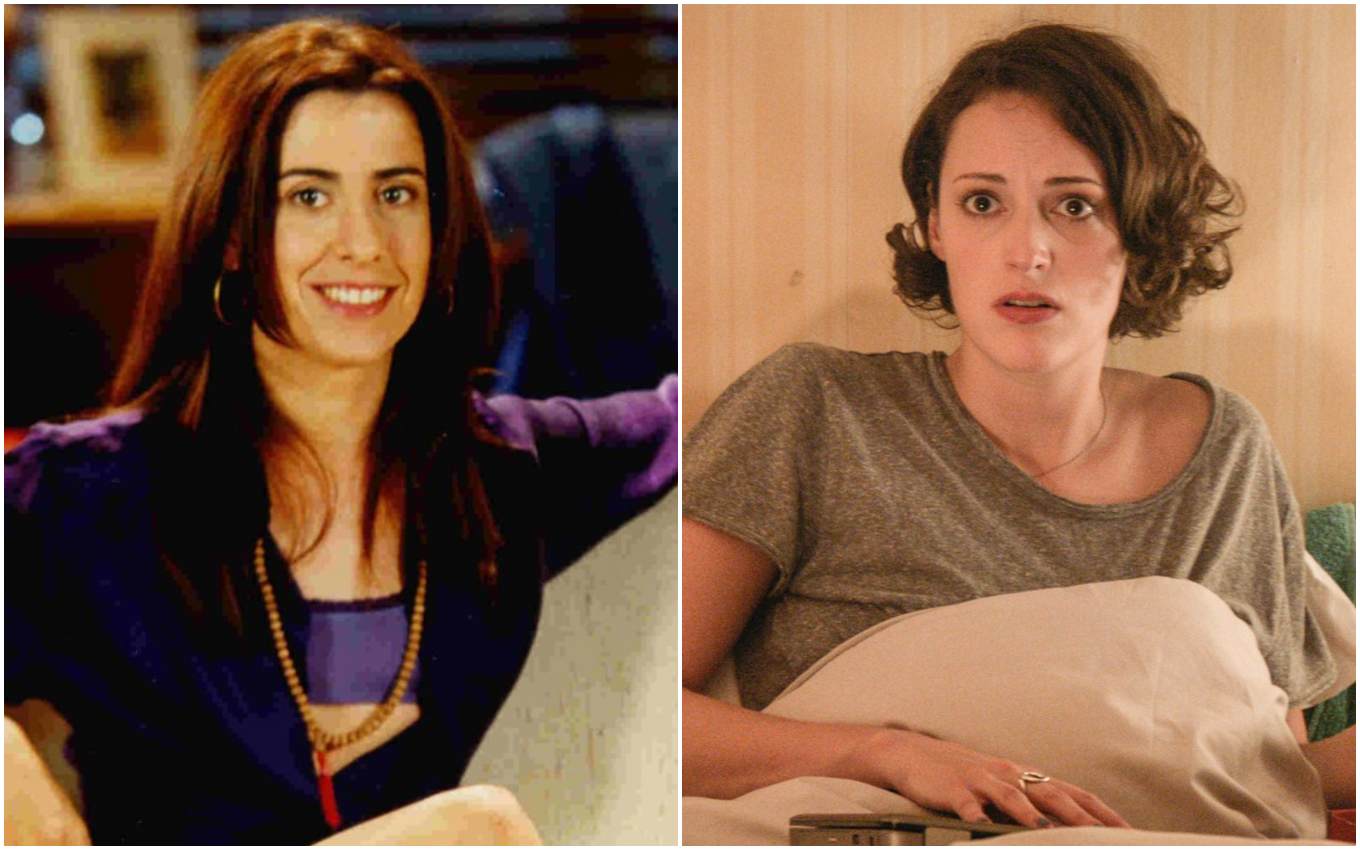 Five years ago, Fleabag debuted (2016-2019), created and starring Phoebe Waller-Bridge. After two seasons, the series became a phenomenon, a critical success and an award-winning production. On social networks, however, the character Fleabag has been compared to another "crazy": Vani, from Os Normais (2001-2003).
The protagonist of the British series is a single woman, who lives her mishaps in her professional life, in her family and especially in her love life, with meetings and disagreements with her suitors (one of them is a priest).
Vani, on the other hand, is a woman married to Rui (Luiz Fernando Guimarães), who also lives in complicated situations with co-workers, family and friends. But her main focus is the paranoia and confusion that she lives with her husband.
However, even separated by many years of distance and socioeconomic differences, Vani and Fleabag are still very similar. Fans of the series have noticed and shared on social media several scenes and moments in the episodes in which one resembles the other.
A very clear similarity is the fact that the two break the fourth wall. This expression refers to the moment when they not only dialogue and interact with the other characters, but also look and speak to the camera, as if they were addressing the viewer. They know they have an interlocutor, that they are telling their stories to someone on the other side, who watches them and is an accomplice in the situations.
Both Vani and Fleabag are also similar in terms of sexuality. Both are women who enjoy sex and are not shy about doing and talking about it. Much of their stories are permeated by this, both in comic moments and in the most erotic or serious.
Finally, it's clear that Vani and Fleabag deliver the comedy audiences crave by playing their episodes. Both actresses, Phoebe Waller-Bridge and Fernanda Torres, are a lot of fun and idolized for their performances.
The British one is somewhat more restrained in her humour, while the Brazilian one, with text by Fernanda Young (1970-2019) and Alexandre Machado, is much more slack. They are different comedy styles, but the audience still puts them in comparison.
On Twitter, Brazilian fans share many free scenes of Os Normais, and there are even profiles just to promote this collection. Many users are even younger, haven't watched The Normals for 20 years and are getting to know the attraction now. In several sequences, they find some resemblance to Fleabag and contrast the two. Check out:
The normals walked so that Fleabag could run yes. pic.twitter.com/CR2gpu2DqL

— Jurídico Tony Leung (@itsabiashow) September 3, 2021
I suffer that fleabag is the normal gringo pic.twitter.com/ndrJkeW1r1

— montoya is a rider (@montoy_ah) April 7, 2021
Phoebe Waller-Bridge arrested today for plagiarizing The Normals on Fleabag. pic.twitter.com/0NnwhPbZnr

— marvelous mrs arabella essiedu (@motadrama) January 20, 2020
the normal walked to fleabag run pic.twitter.com/gaBLEANvVK

– lucas 🌸 (@ yonce4eva) August 2, 2020
The normals walked so the fleabag could run

— oscarbait (@Oscarbaitt) July 3, 2020
the normals walked so that fleabag could run pic.twitter.com/OOeFJdBhEK

— KELVIN 🏳️‍🌈 (@klvnwcg) July 9, 2020
Both Fleabag and Normals are available on streaming platforms. The two seasons of the British series are on Prime Video, while the Brazilian sitcom can be seen in full, with three episodes, on Globoplay.
.