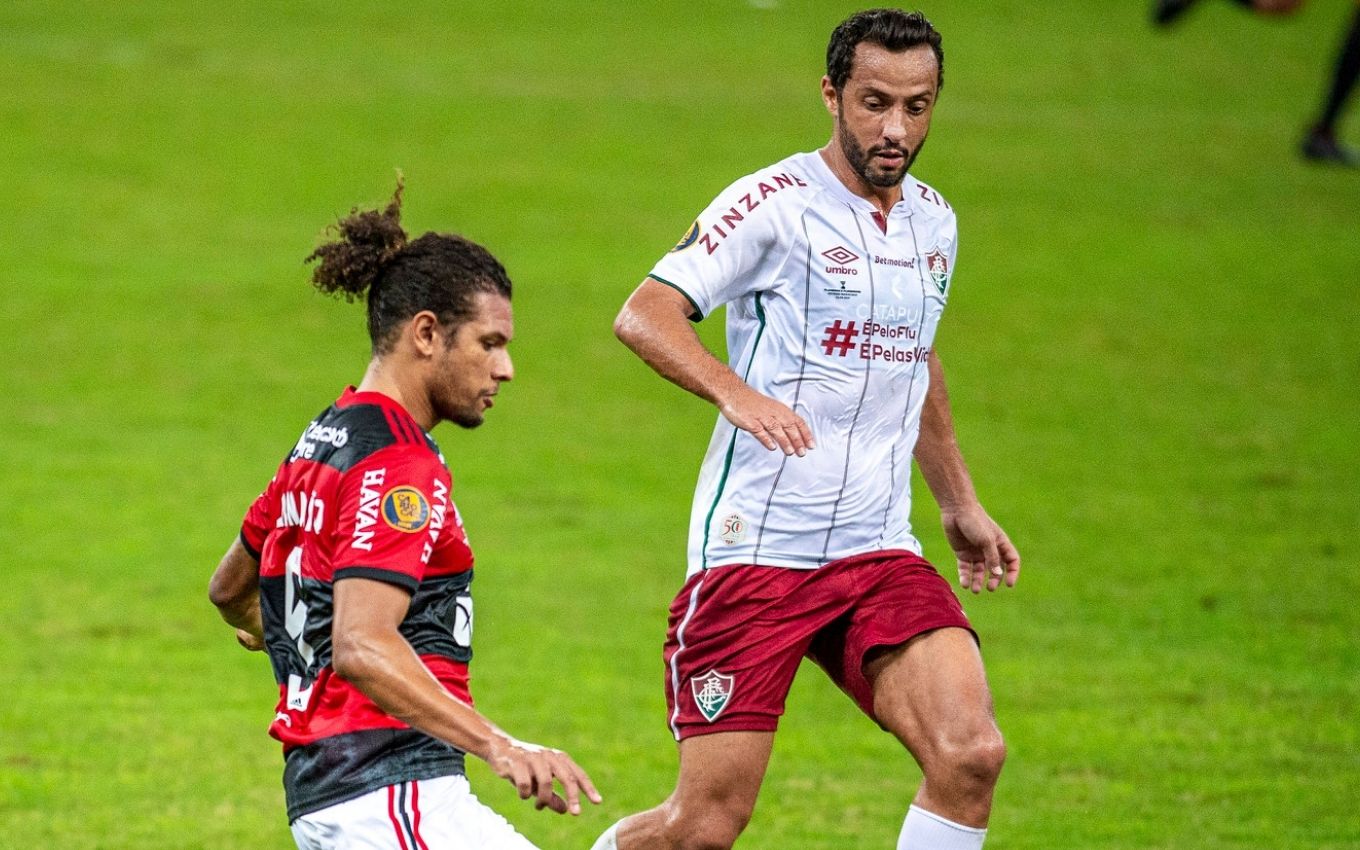 Rio de Janeiro Classic, Flamengo x Fluminense takes place this Sunday (4), at 4 pm, for the ninth round of the Brazilian Championship. The live broadcast will be on Globo on open TV and on Premiere via pay-per-view. Globoplay, Globo Channels and Premiere Play are options for watching online. With Maracanã closed for Copa América, the duel will take place at Neo Química Arena, Corinthians stadium, in São Paulo.
Globo and Globoplay (in the Agora na Globo function) show the game to almost all of Brazil, except for the states of São Paulo and Pernambuco, which will watch Sport x Palmeiras.
On open TV, Luis Roberto narrates the classic from Rio, with comments by Junior and Roger Flores; the reports are by the duo Renato Peters and José Renato Ambrósio. Central do Apito is under the command of Sandro Meira Ricci.
At Premiere, the narration is done by Luiz Carlos Jr., with comments by Paulo César Vasconcelos (by video) and Pedrinho. The reports are in charge of Caio Maciel and Renato Cury.
Premiere Play, available on the GE website, has a monthly price of R$79.90 and can be accessed by website or app. For those who already have Premiere on pay TV, you can use the operator's data and login to the online version of pay-per-view or to the Canalis Globo platform.
It is also possible to buy the Globoplay combo with Premiere, available on Grupo Globo streaming, to watch Flamengo x Fluminense live. The monthly subscription to the two services costs R$ 84.90, while the annual package has a promotion in which the value is R$ 65.90 per month.
Premiere is now available from Amazon via Prime Video Channels. The monthly price of the combo is R$79.90 for the pay-per-view plus the R$9.90 for the entertainment service subscription.
With six games in Brasileirão, Flamengo has 12 points and comes from a victory against Cuiabá. Fluminense is under pressure after being thrashed 4-1 by Athletico; Tricolor has 10 points in eight matches.
live flamenco
In addition to Fla-Flu, other games move the ninth round of the Brasileirão this Sunday (4). See the list below and know where to watch it live:
4 pm – Sport x Palmeiras – Globo (to SP and PE) and Premiere
4 pm – Flamengo x Fluminense – Globo (except SP and PE) and Premiere
18:15 – Ceará x Youth – TNT (except CE) and Premiere
18:15 – São Paulo vs. Red Bull Bragantino – Premiere
18:15 – Cuiabá x Atlético-MG – Premiere
20:30 – Grêmio x Atlético-GO – SporTV (except RS) and Premiere
.