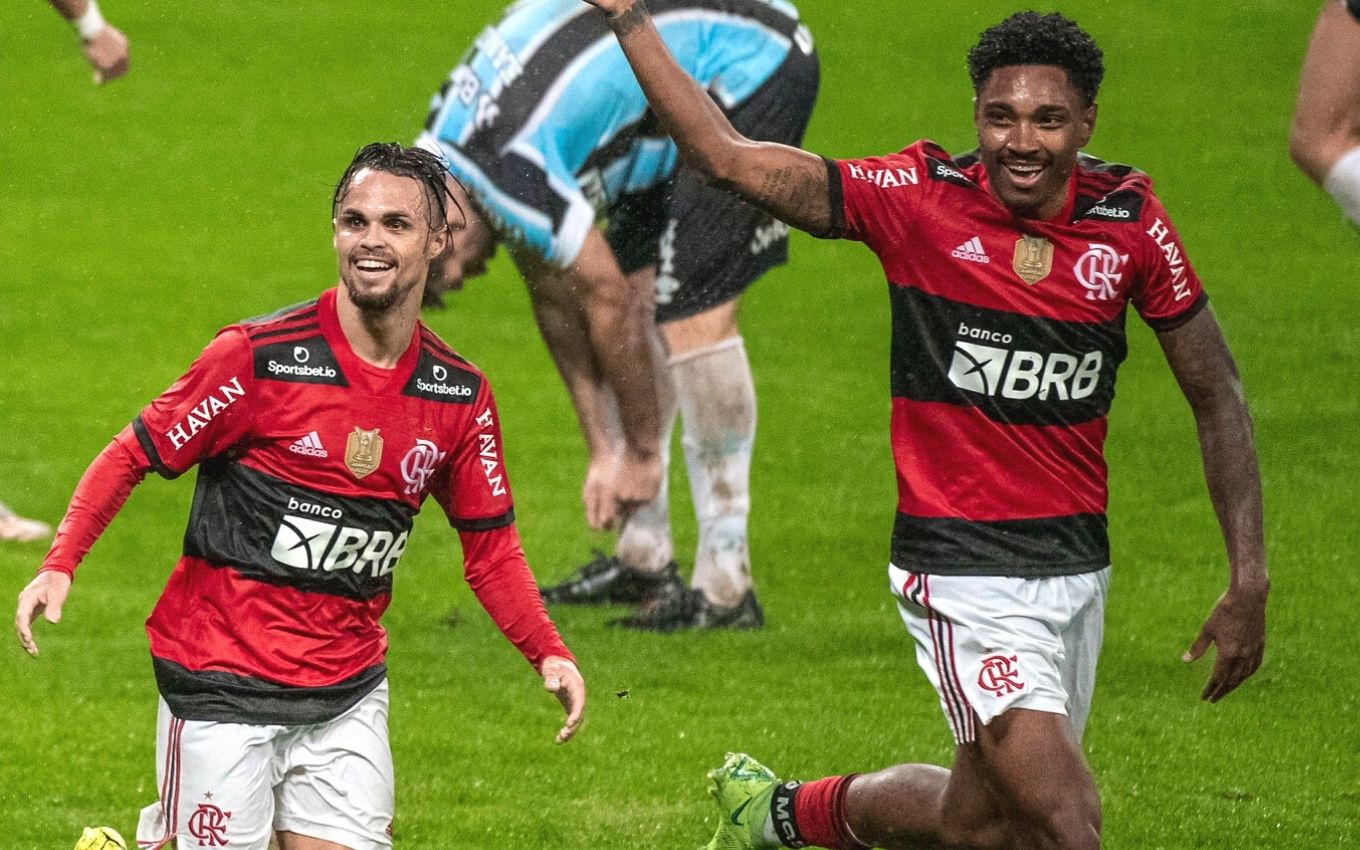 Grêmio x Flamengo will be played this Wednesday (15th), at 9:30 pm, for the return of the quarterfinals of the Copa do Brasil. The game will be broadcast on TV open by Globo to almost all of Brazil, in addition to SportTV 2 and Premiere. To watch online, you must access Premiere Play, Canals Globo or Globoplay.
The national classic will not only be shown in the states of São Paulo and Ceará on open TV. Played at Maracanã, the match will have narration by Luis Roberto, with comments by Junior and Roger Flores on Globo. Fernanda Colombo will command Central do Apito, and the reports will be by Edson Viana and Raphael De Angeli.
Fans who choose to broadcast Grêmio x Flamengo on SporTV 2 or Premiere will have Jader Rocha in the narration, with Ana Thaís Matos and Grafite (by video) as commentators. Ricardo Lay will be in the reports, as well as Sandro Meira Ricci at Central do Apito.
Premiere Play, available on the GE website, has a monthly price of R$49.90 and can be accessed by website or app. Another alternative is to buy the Globoplay combo with Premiere, available on Grupo Globo streaming. The monthly subscription to the two services costs R$69.90, while the annual package has a promotion in which the value is R$64.90 per month.
Premiere is also available via Prime Video Channels on Amazon. The monthly price of the combo is R$59.90 for the pay-per-view plus the R$9.90 for the entertainment service subscription.
There is also the option of the Globo Channels. To access, all you need to do is be a SporTV or Premiere subscriber on a TV operator and enter your login data on the platform's website or application.
Flamengo at the Brazil Cup
In the first leg, Flamengo thrashed Grêmio 4-0 and left the spot for the semifinal of the Copa do Brasil on the way. Rubro-Negro can lose by up to three goals difference tonight and still won't be eliminated.
See the schedule for this Wednesday's games below and find out where to watch:
19h – Atlético-MG x Fluminense – Premiere and SporTV
9:30 pm – Flamengo x Grêmio – Globo (except CE and SP), Premiere and SporTV 2
9:30 pm – Fortaleza x São Paulo – Globo (for CE and SP), Premiere and SporTV
.