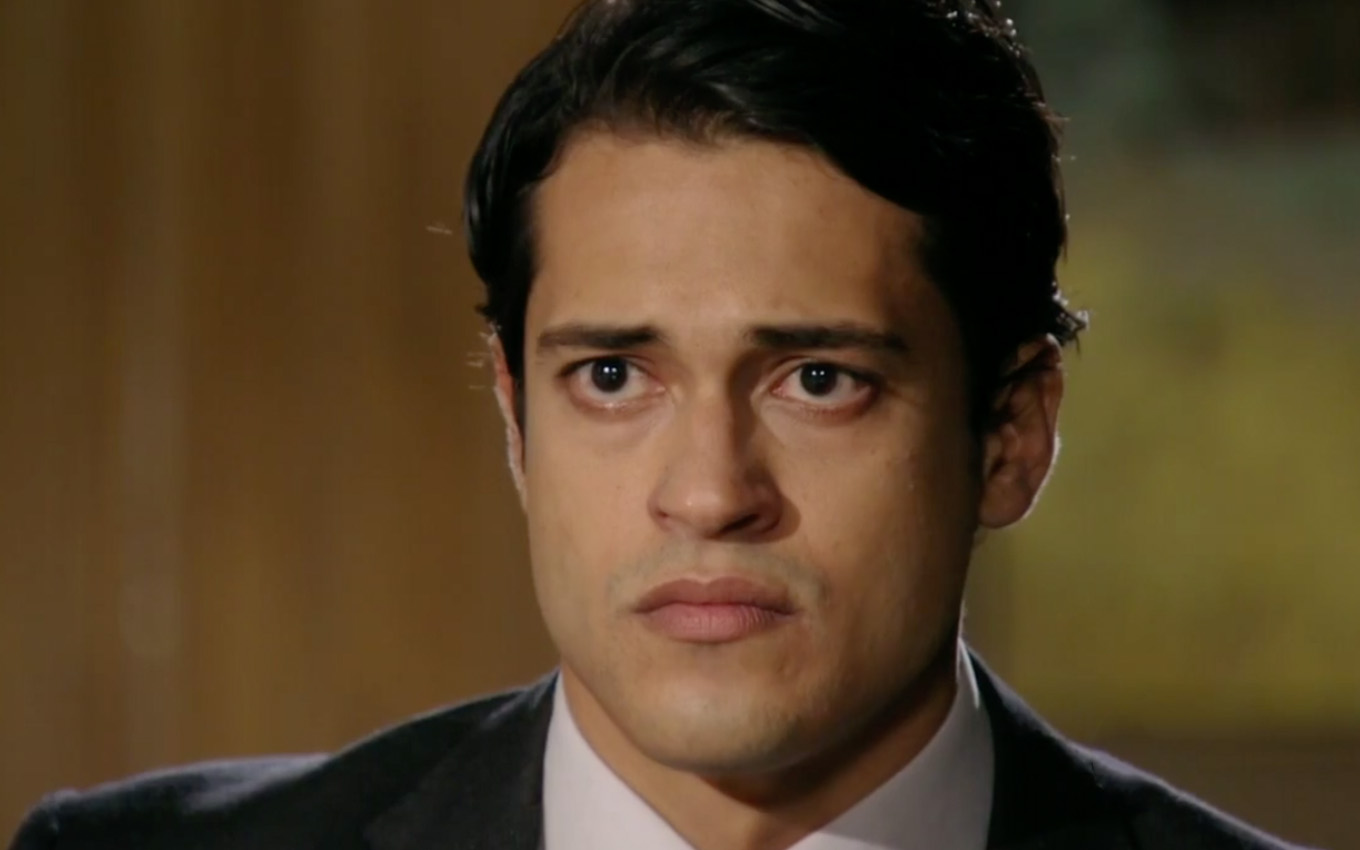 Hélio (Raphael Vianna) will hit rock bottom by breaking the diabolic pact with Dionísio (Sérgio Mamberti) in Flor do Caribe. The lawyer will be fired, will need to live in his own car and will still ask the family for money to pay compensation to Alberto's grandfather (Igor Rickli) – otherwise, he may also "lose his head" in Globo's six o'clock soap.
The millionaire will unleash fire when he sees Samuel (Juca de Oliveira) alive in the streets of Vila dos Ventos. With blood in his eyes, he will demand that Bibiana's son (Cyria Coentro) step down as vice president of Grupo Albuquerque for not fulfilling his part of the deal.
The boy will panic when he finds out that Ester's father (Grazi Massafera) escaped not only one, but two attacks planned by Arruda (Jonas Mello) and his group of neo-Nazis. "There is some misunderstanding going on. His partners assured me that they went to the hospital to finish the job," he will argue.
"And you, with your efficiency, strongly believed in them and paid for the service without even making a phone call to be sure. Of course, this was no longer a task to be accomplished with zeal. You had already achieved everything you wanted, the vice-presidency ", will mock the antagonist of Sérgio Mamberti.
"I can fix it, fix what went wrong," the character of Raphael Vianna will beg. "Can you really? And what are you going to do? Are you going to kill that old man at point-blank range while he eats a moqueca over there at your mommy's kiosk?", Laurinha's great-grandfather (Serena and Vitoria Lovatel) will pin.
REPRODUCTION / TV GLOBO
Sérgio Mamberti as Dionísio in Flor do Caribe
Completed
Dionísio will still force the former employee to swallow the crying before giving Helio an ultimatum. "Stop whining. It doesn't look good for a man your age. Save me from that embarrassment. Since I didn't have the happiness to liquidate that Dutchman for good, I want to be compensated for my loss," will demand the bastard.
"But I already made the payment. I don't have any more money", warns Marizé's brother (Livian Aragão). "Pay with yours. What do you do with your salary? Have you heard of saving money? Making savings?", Will amend the villain of Walther Negrão's booklet.
Desperate, Hélio will threaten to hand over the elder to the police, but will put his tail between his legs when carrying a tremendous inverted. "Do this even though there you will have the same end that you were unable to give Samuel. One week. Seven days. Not one more day for us to settle our accounts. Otherwise …", will end the bad character
With the premiere of the soap opera Nos Tempos do Imperador postponed to 2021, Globo defined the reprise of Flor do Caribe as a substitute for the re-presentation of New World. In addition to the spoilers, the TV Newspublishes daily the summary of the six o'clock soap that the broadcaster reprises due to the new coronavirus pandemic (Covid-19).
---
Subscribe to the channel TV News on YouTube and watch videos with revelations of what will happen in Flor do Caribe and other novels.
Feedback Policy
This space aims to expand the debate on the subject addressed in the news, democratically and respectfully. Anonymous comments are not accepted nor do they violate ethical and moral laws and principles or promote illegal or criminal activities. Thus, slanderous, defamatory, prejudiced, offensive, aggressive comments that use bad words, incite violence, express hate speech or contain links are summarily deleted.
.