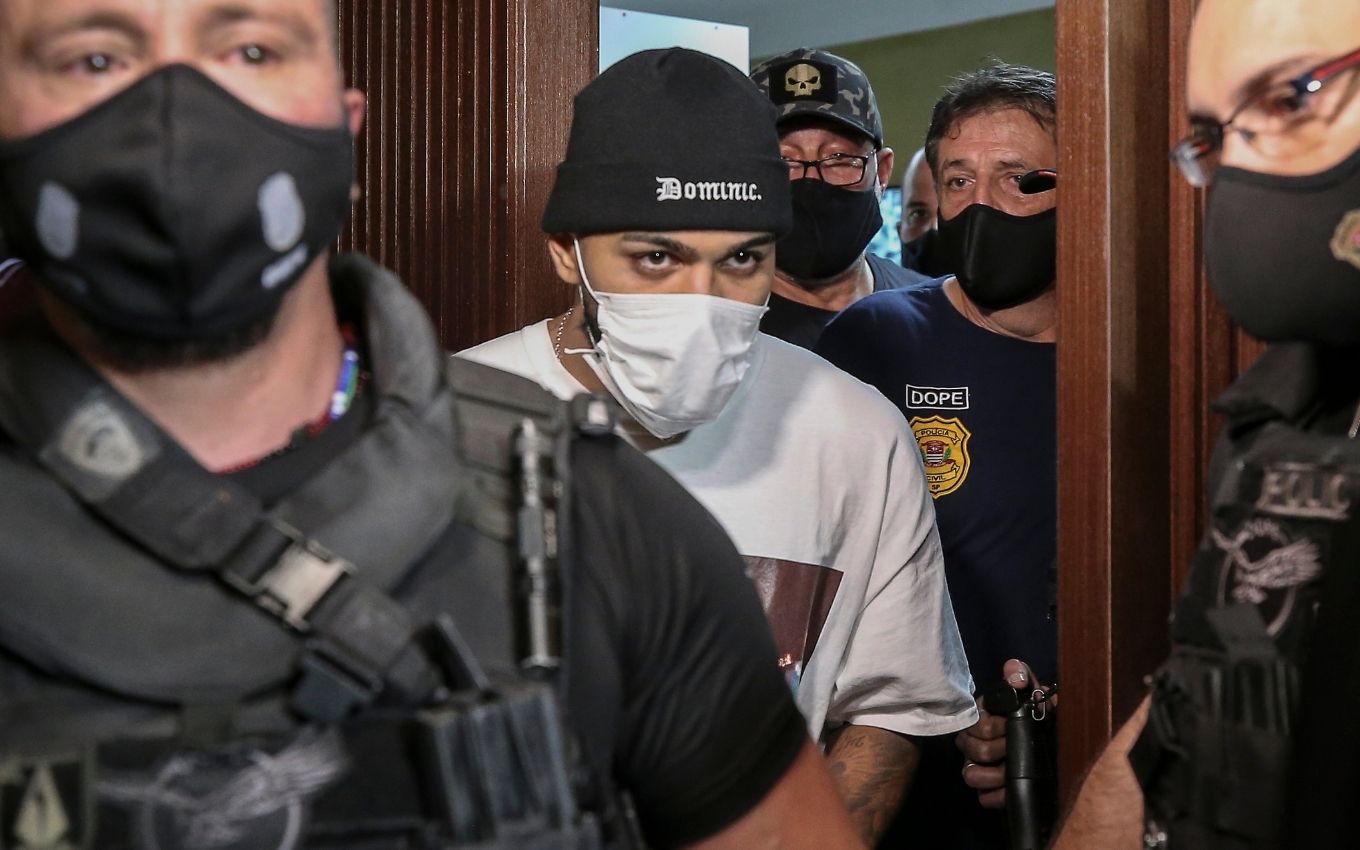 The São Paulo Public Ministry proposed to Justice that Gabriel Barbosa, Gabigol, pay 100 minimum wages (R $ 110 thousand) to Fumcad (Municipal Fund for Children and Adolescents). The Flamengo striker was caught by the police at dawn last Sunday (14) in an agglomeration with about 150 people in a clandestine casino in Vila Olímpia, upscale neighborhood in the south side of the São Paulo capital.
The information was released by the newspaper Extra on Thursday (18). The request was made by the prosecutor Regiane Vinche Pereira, and the player can respond for a crime against public health, provided for in article 268 of the Penal Code, which talks about "violating government's determination, aimed at preventing the introduction or spread of contagious disease" .
The player disregarded the state decree banning parties and agglomerations during the Covid-19 pandemic. Recently, Governor João Doria announced more restrictive measures in the State of São Paulo to try to slow the spread of the disease. The region faces the worst phase of the pandemic, with overcrowding in ICU beds (Intensive Care Units) and successive records of deaths.
The casino manager, which was closed by the Civil Police, and the local officials will also answer for playing games of chance, banned in Brazil since 1946 and which constitute a criminal offense.
In addition to Gabigol, the singer MC Gui and 150 other people were taken to the Police Against Crime Public Health in São Paulo, and signed a term committing to testify in the future before being released.
According to police officer Osvaldo Nico Gonçalves, from Dope (Department of Strategic Police Operations), the player was found under a table in the casino, and would have been arrogant with the authorities.
In an interview with Globo, the athlete claimed that he did not know what worked in the place and said that the goal was just to have dinner with friends. However, he admitted that "he lacked sensitivity" on his part. He received no punishment from Flamengo and returned to training with the squad normally on the last Monday (15).
"It was my last day on vacation and I was happy to be with my friends, a moment that we hardly have. So there was a lack of sensitivity," he said. "I am not used to playing in a casino, the only thing I play is a video game. I was with my friends, we went to eat. When we were leaving, the police arrived telling everyone to go to the floor", he added in the interview shown by Fantastic.
Feedback Policy
This space aims to expand the debate on the subject addressed in the news, democratically and respectfully. Anonymous comments are not accepted nor do they violate ethical and moral laws and principles or promote illegal or criminal activities. Thus, slanderous, defamatory, prejudiced, offensive, aggressive comments that use bad words, incite violence, express hate speech or contain links are summarily deleted.
.