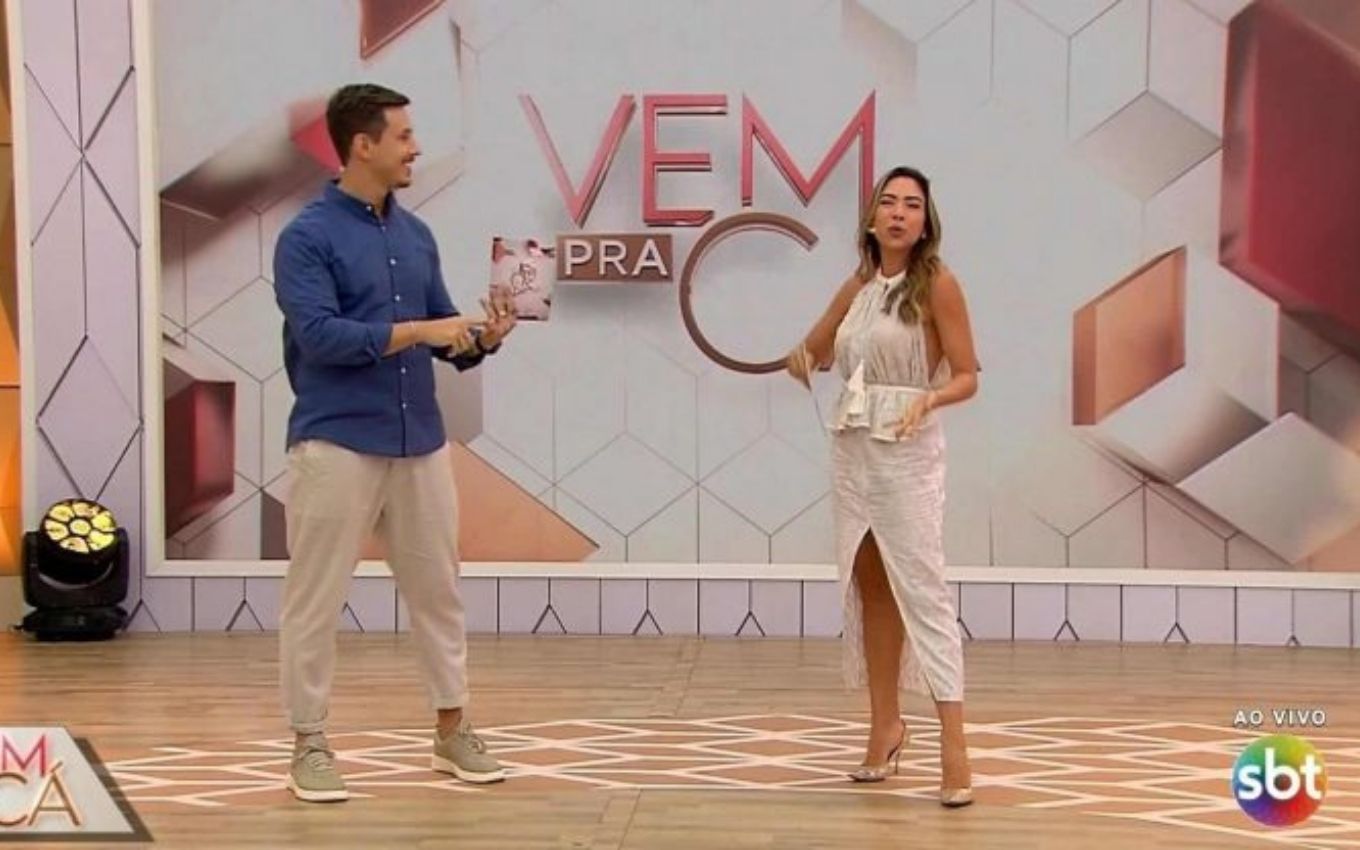 Exactly a month after deciding to change the schedule of the Vem Pra Cá program and, soon after, go back and postpone the change, Silvio Santos changed his mind for the sixth time and ordered the program presented by his daughter, Patricia Abravanel, and by Gabriel Cartolano returned to afternoon hours. As of Monday (21), the production will be broadcast at 2:20 pm.
Until this Friday morning (18), the variety program that competed with the Encontro de Fátima Bernardes, on Globo, was on its regular schedule, at 9:30 am.
The change in the timetable is now available on the station's website and was confirmed by SBT's advisors. The journalist Primeira Impacto now airs from 6:00 am to 11:00 am, when Bom dia & Cia starts. By the new schedule, Vem Pra Cá will precede Fofocalizador, which, for the time being, is scheduled to start at 15:20.
In May, Silvio Santos had ordered the program to return to the afternoon slot, despite the positive ratings in the morning, a decision that took the program's staff by surprise. The departure of Patricia and Cartolano's program to the morning belt had also been beneficial for Fofocalizador, which started to grow again in the afternoon.
Hours after the initial decision, however, Silvio Santos backtracked and decided to keep his daughter's attraction in the morning.
Back in the afternoon, Patricia and Cartolano will once again have as main competitors the duo Reinaldo Gottino and Fabíola Reipert, at Record's Hora da Venenosa, and Jornal Hoje, currently hosted by César Tralli.
.