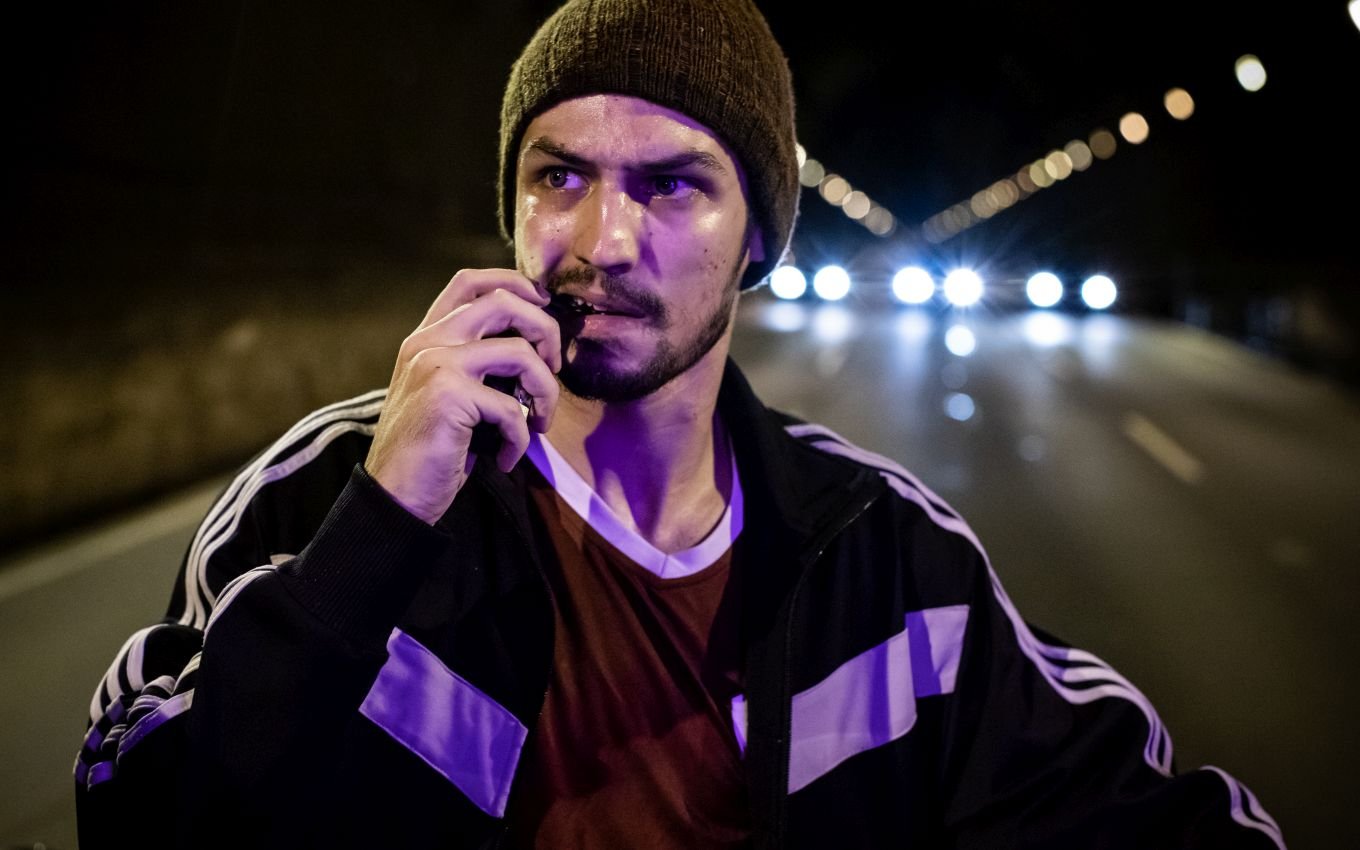 The heart of Globo soap operas such as Verdades Secretas (2015), Velho Chico (2016) and Onde Os Fortes (2018), Gabriel Leone appears quite different in the Dom series, now available on Prime Video. In the production, he gives life to Pedro, a middle-class young man who becomes addicted to cocaine and becomes one of the most feared criminals in Rio de Janeiro. In order to understand the character, instead of trying to get to know and understand drug users, the 27-year-old actor decided to look for "street energy".
As the series is freely inspired by the life of Pedro Machado de Lomba Neto (1981-2005), director Breno Silveira and Dom's team decided to shoot some sequences in places the offender had passed through in real life. In addition, the production was recorded almost entirely in chronological order, which allowed the interpreter to gradually enter the world of drugs and crime.
"The choices we made were based on living the scenes. We had the opportunity to work in very real scenarios, which interacted with us too, some until Pedro Dom [da vida real] came to live in his time," Leone tells TV news. "We had this possibility of, in each sequence, day after day, building these steps that the scenes asked for."
The audience following the first season will be shocked by a scene in which Leone's character has an overdose in Copacabana, falls on the sidewalk and starts foaming at the mouth until he is taken (unwillingly) to a hospital. For those who live with real addicts, the strength of the sequence is impressive.
In that scene, we went to Copacabana, in the middle of the street, to experience that. Just the fact that I was there, that all brought me a lot, you know? I really let situations and circumstances guide me. Cocaine is a drug that speeds up, that makes your chest puff up, so my stimulus was always on top of that, to generate this energy before starting to record.
End of the good guy?
Despite appearing in the series in intense scenes of drug consumption, sex and violence, the actor denies that living Pedro Dom was the way he found to break the good-guy label he accumulated in soap operas during his time on Globo.
"Actually, since I started my career, I've never based myself on character types, whether it's a good guy or not. I always look for characters that appeal to me, the story I want to tell, whatever it is. I made were choices that I was consciously making about what I thought was cool to do", he justifies.
The Dom attracted me because of it, you know? Regardless of any label, it's a story and a character that interested me a lot, the question of doing, telling, giving life. It's a theme that I think is very important, all the reflections that the series brings, that attracted me a lot. And being able to work with Breno, a director I've always admired.
In addition to Gabriel Leone, Dom's first season features Flávio Tolezani, Isabella Santoni, Raquel Villar and Filipe Bragança, among others. Check out the production trailer, whose eight episodes are now available to Amazon streaming subscribers:
.