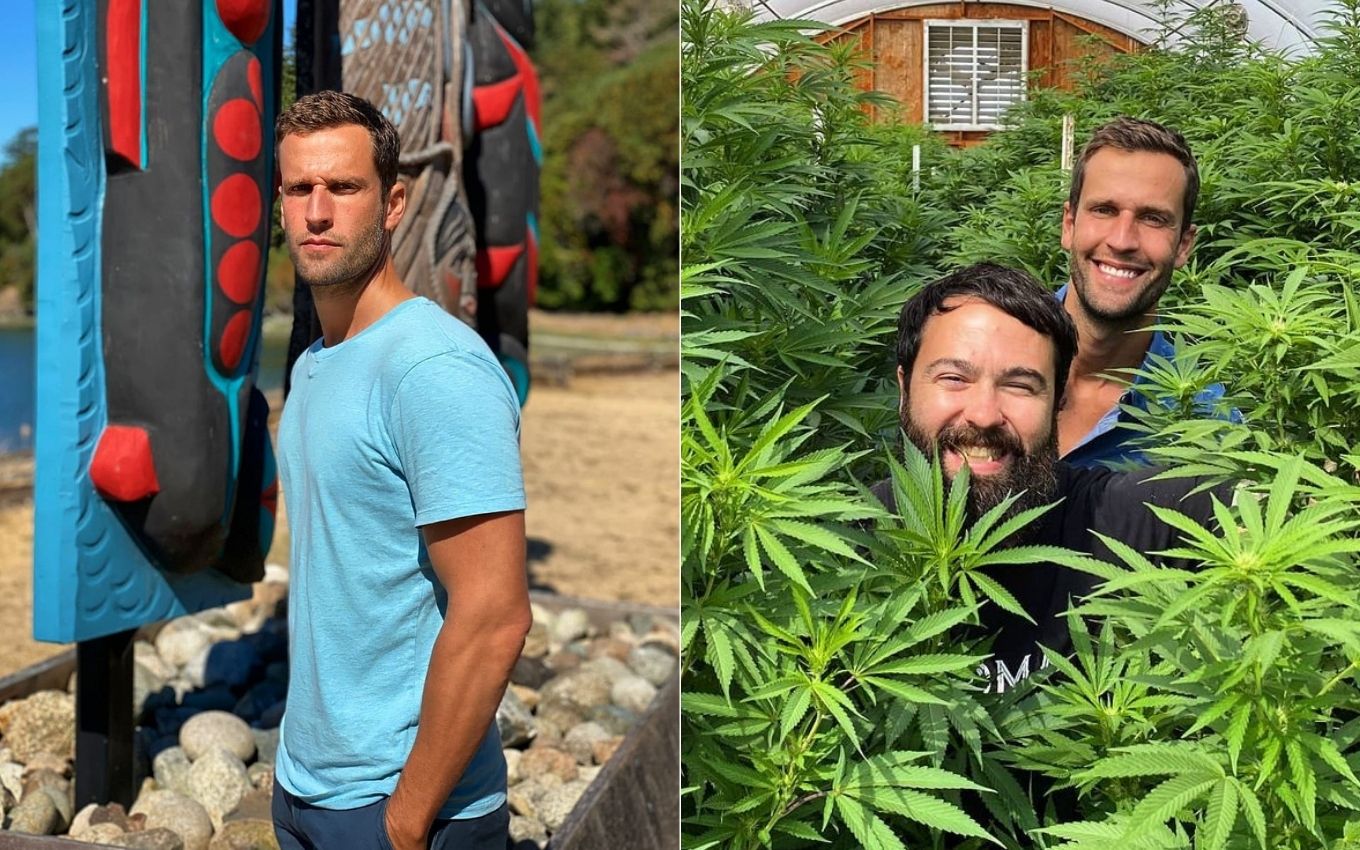 After 12 years at Manhattan Connection, Pedro Andrade will debut as a CNN Brazil presenter next Sunday (17). The journalist will lead Entre Mundos, a program in which he dives into different communities to explore extreme sides of the United States that do not usually appear on TV.
The former model lived with Washington State Indians, explored the marijuana industry, and hit the road with people who dropped everything to live in vans — as in this year's Oscar-winning movie Nomadland.
"Entre Mundos is the result of a decades-long search for my dream project. We keep changing, evolving, learning and growing, and after so long I realized that my great passion is for people", tells Andrade to TV news. "There are journalists who are passionate about sports, others about entertainment, some who love food. I like people."
"Even before, my travels revolved around human experiences, the human aspect of these places. But in Entre Mundos, I have the freedom to go a little deeper. And CNN embraced my vision and my language. a mature project, and this generates a lot of enthusiasm in them and in me", says the presenter.
Without a contract with a TV channel since he resigned from Manhattan Connection, in May this year (after the forced departure of Diogo Mainardi), Andrade says that the approach to CNN Brasil happened in a mutual and natural way.
"I used to flirt and was flirt by CNN [dos EUA] some time ago. When she arrived in Brazil, it seemed like a home compatible with the type of journalism I do. After a few meetings, it became clear that we had a common destiny. Not in the literal sense, but in the symbolic, that we wanted a very similar project."
In his dream project, Pedro Andrade takes advantage of the vast expanse of the United States to show universes that rarely gain the spotlight. "The reality of an ultra-Orthodox Jew in Williamsburg, Brooklyn, is totally different from that of a call girl in Manhattan, of an Indian in Washington State… So, Between Worlds is a show about the many faces of a country ", resume.
Accustomed to having trouble on the exotic trips he took on the GNT's Pedro pelo Mundo, the journalist faced another type of difficulty at Entre Mundos. "It was physically more comfortable. I didn't sleep in the desert, I didn't get food poisoning, I didn't find myself in a public hospital on the Russian border. But emotionally, it was much more uncomfortable because some of the conversations I had were very difficult." justifies.
I always seek to go deeper into these communities, these dialogues, these realities. Of course there are very difficult themes, I see the episode about the black community in a revolutionary moment of Black Lives Matter, for example. Or the episode about sex workers, call girls, people who work with pornography… My big goal with this project, and I think in life, is to humanize the headline, to give a face and a voice to people who until then were mere numbers in a newspaper article.
The idea is that each season explores a different country. Is Brazil on the list? "Not yet. But [ter vários episódios em um país nos dá] the freedom to delve into the many nuances of a nation. We explore in a less superficial way, more in-depth, I would say. So this entire season is in the US. We haven't defined where the next season will be, but one thing at a time (laughs)."
the first season of Entre Mundos premieres this Sunday (17), at 10:30 pm, on CNN Brasil. The program is part of the CNN Soft project, with attractions focused on entertainment and less focus on hard news (hot news of the moment). Also included in this line are names such as Mari Palma, Phelipe Siani, Gabriela Prioli and Leandro Karnal.
.