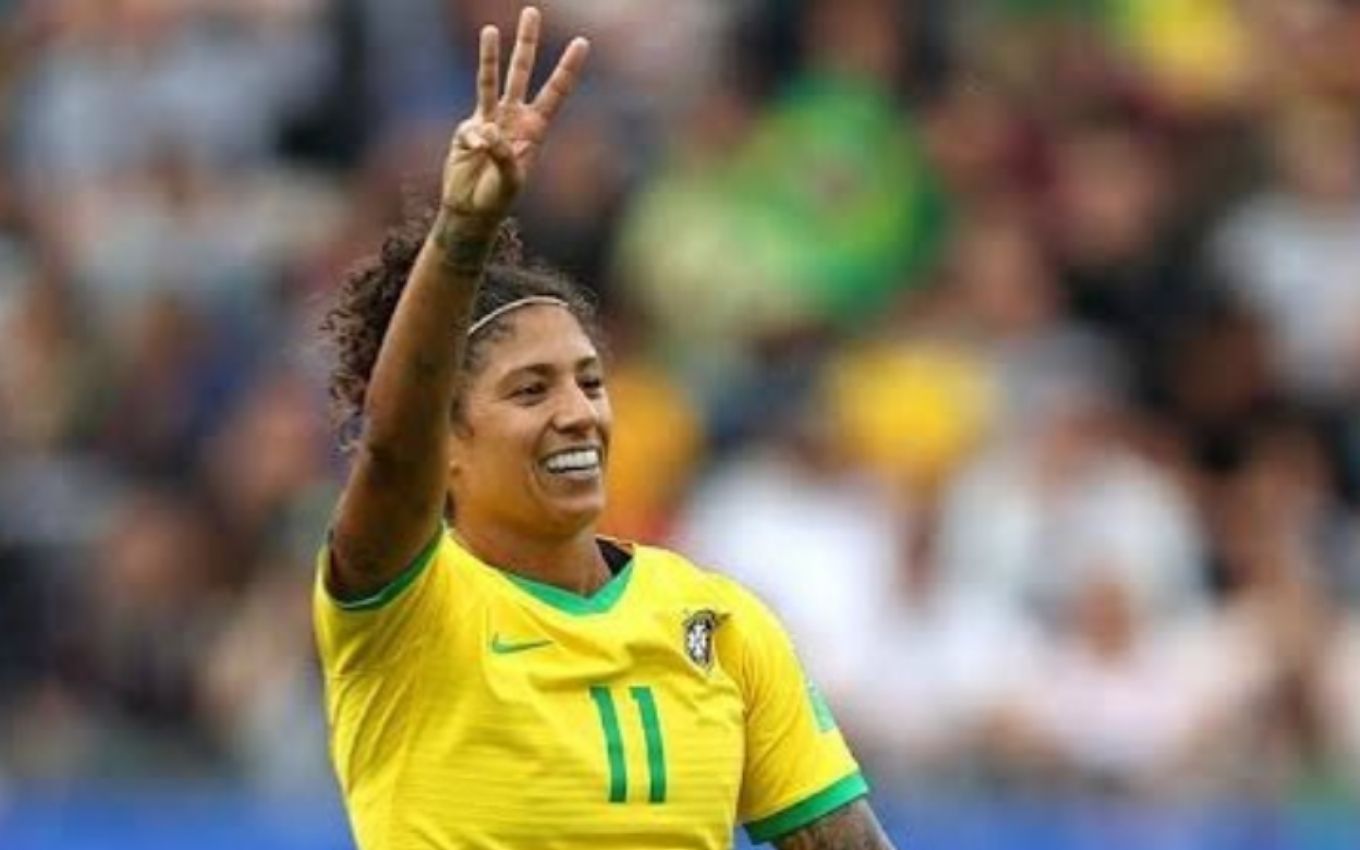 On Sunday (4), Globo confirmed the name of Cristiane Rozeira, former striker of the Brazilian women's soccer team, in the team of commentators hired for the Tokyo Olympic Games. The athlete, who is still active and is a player at Santos Futebol Clube, will be part of the network's broadcasts.
At 36, Cristiane played as a player in the 2004, 2008, 2012 and 2016 editions, winning two Olympic silvers in the first two. This year, the player was left out of the official squad.
As an athlete, the Santos forward is the top scorer in football in the Olympics – including the men's modality – with 14 goals scored in the four editions in which she participated. She is also second on the Selection list, with 83.
With the confirmation, Cristiane joins names like Cesar Cielo (swimming), Jade Barbosa (Olympic gymnastics) and Emmanuel (beach volleyball). All will act as commentators for Globo at the Tokyo Games.
In addition to the recently confirmed trio, other former Olympic athletes will also join the network's team. They are Daiane dos Santos and Diego Hypólito. in Olympic gymnastics; Talita, in beach volleyball, and the duo Gustavo Borges and Joanna Maranhão in swimming.
Globo will have 200 hours of Olympic content during the Tokyo Games. According to the schedule already defined, the station will be on the air with transmissions and programs between 22:30 and 11:00 the following day. Programs such as Profissão Reporter, Conversa com Bial and Mais Você should not be aired between July 23rd and August 8th.
.