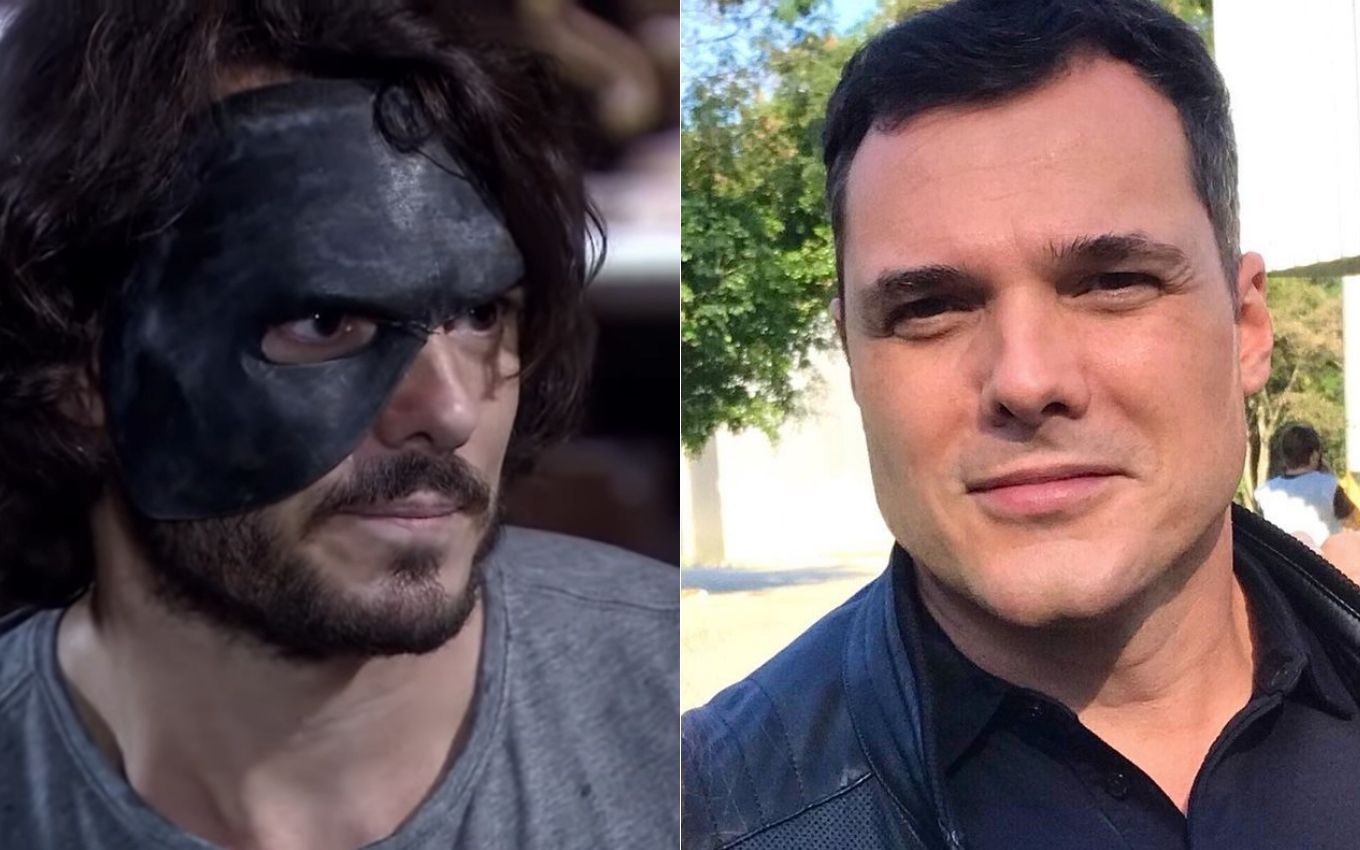 On the air as Miguel in the rerun of Chiquititas (2013), on SBT, Daniel Andrade became an interior designer after being without a contract on television. The new craft emerged when he left Record, after acting in Rei Davi (2012). "I said: 'Man, what am I going to do with my life?'. I need to do something that I like and that gives me a living," he recalls.
At 45 years old, Andrade now has an office that bears his name, in Rio de Janeiro, and a large list of clients. In recent months, in fact, it was his work as a professional specialized in the composition of environments that relieved him in the face of the coronavirus crisis. "In this pandemic, the actor side came to a halt. If I didn't have this interior designer side, I was fried," he admits to the TV news.
"The work as a designer in the pandemic continued. Of course, at first it had the hit, and people were afraid, not knowing what was going to happen. Then it normalized. What held the stakes in the pandemic was the interior designer side. The actor disappeared," he reveals.
Currently, Andrade is divided between works and television studios. He was cast to play Lúcio, a doctor in Verdades Secretas 2, by Globo. Happy with his return to TV, he says he does his best to balance the two roles.
"Work with both fronts [ator e designer de interiores]. Here in Brazil there is a terrible habit of people thinking that you can only be one thing. People are born with gifts and we have to explore them. The more knowledge you acquire in life, the better for you. I didn't leave the actor side to be something else. I've always been taking them both and I still have them," he explains.
The idea of ​​becoming an interior designer came when he finished work as Esbaal in Rei Davi (2012), on Record. Without a television contract, he decided to look for a second source of income.
"I remember that when I left Record, when my contract ended – I spent six years there – I was left with no ground. I thought: 'Now what? What's it going to be?' Then I said: 'Man, what am I going to do? of my life?'. I need to do something that I like and that gives me a living. I went to college in Interior Design and I loved it," he recalls.
playback/instagram
Andrade (left) in Secret Truths 2
Chiquititas did not hinder studies
Graduated from Faculdade Cândido Mendes, in Rio de Janeiro, Daniel Andrade details that he shared his studies with the studios. In 2013, when he was still a university student, he was assigned to Chiquititas, at SBT.
He didn't drop out of the course. More than that, he started working in the area at the same time that he was successful as the masked Miguel in the children's soap opera. "I started working even before I graduated. I was already doing my works at friends' houses. And I invested, built my website and opened my office", he points out.
As a professional who designs spaces in a harmonious and functional way, he says that what he really likes is working in people's homes. "As a designer, I do much more residential. That's what I really like to do. I like to get to know the person, know their desires and make their house. I do it as if it were for me, with what I think is cool. But I'm always looking to adapt to to the wishes and reality of customers, both financially and in terms of taste," he says.
"I'm not that boring guy who tries to impose something. I suggest and, within that, we'll play. The important thing is to meet the customer's desire. I follow the most minimalist line, with fewer things, to opt for outstanding pieces", ends.
On television, Andrade has also acted in the soap operas Prova de Amor (2005), on Record, A Regra do Jogo (2006) and A Dona do Pedaço (2019), on Globo.
See works by Daniel Andrade on TV:
Check out Daniel Andrade's projects as an interior designer:
.