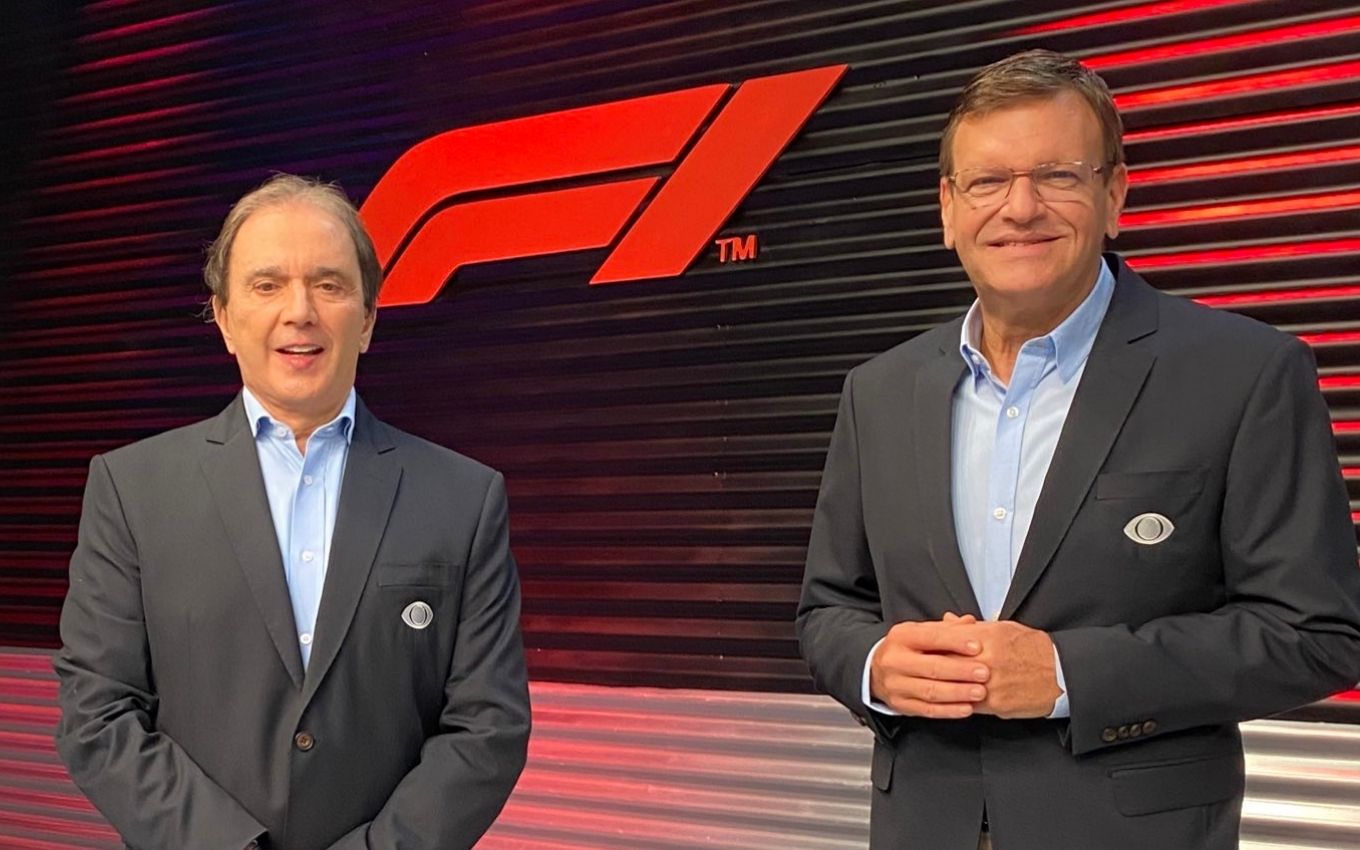 Band on open TV and BandSports on pay TV will broadcast the qualifying training of the Emilia Romagna Grand Prix live. The definition of the starting grid for Formula 1 takes place this Saturday (17th), at 9am. To watch online, the options are live from the band.com.br website, the free Bandplay application and the paid streaming F1TV Pro.
The live training will have the narration of Sergio Mauricio, with comments by Reginaldo Leme and Felipe Giaffone. Mariana Becker will do the reports. The "heats up" starts at 8:30 am.
In the 2021 season and also next year, the broadcasts of the most important category in world motorsport will not be broadcast on Globo or SporTV. The audience leader did not renew the agreement and lost F1 rights after 40 years.
The simplest option for viewing online content is the "live" function of the Band website. Another way to watch Formula 1 online is the Bandplay app, available for free on Google Play and the App Store. After downloading, it is necessary to register with full name, email and phone to have free access to the content of the open TV.
The race for the Grand Prix of Emilia Romagna takes place this Sunday (18th), at 10am, with live transmission only from Band on TV.
Formula 1 in streaming
Outside the Bandeirantes Group, the option to watch Formula 1 training is the F1TV Pro streaming, available on website, app stores (search for "F1 TV") for mobile devices and smart TVs.
The most expensive plan is the Pro, which costs US $ 5.19 (R $ 29) per month or US $ 39.99 (R $ 223.50) in the annual, and has a package to watch all the workouts, races, documentaries and special content of the season. Payment is made by credit card, but it is possible to have seven free days for tasting.
The Access plan, on the other hand, does not have live evidence, but offers expert comments and analysis and the best moments of each GP, in addition to the category archive. The cost is US $ 2.99 (R $ 16.70) per month or US $ 26.99 (R $ 150) in the annual.
Feedback Policy
This space aims to broaden the debate on the subject addressed in the news, democratically and respectfully. Anonymous comments are not accepted nor do they violate ethical and moral laws and principles or promote illegal or criminal activities. Thus, slanderous, defamatory, prejudiced, offensive, aggressive comments that use bad words, incite violence, express hate speech or contain links are summarily deleted.
.