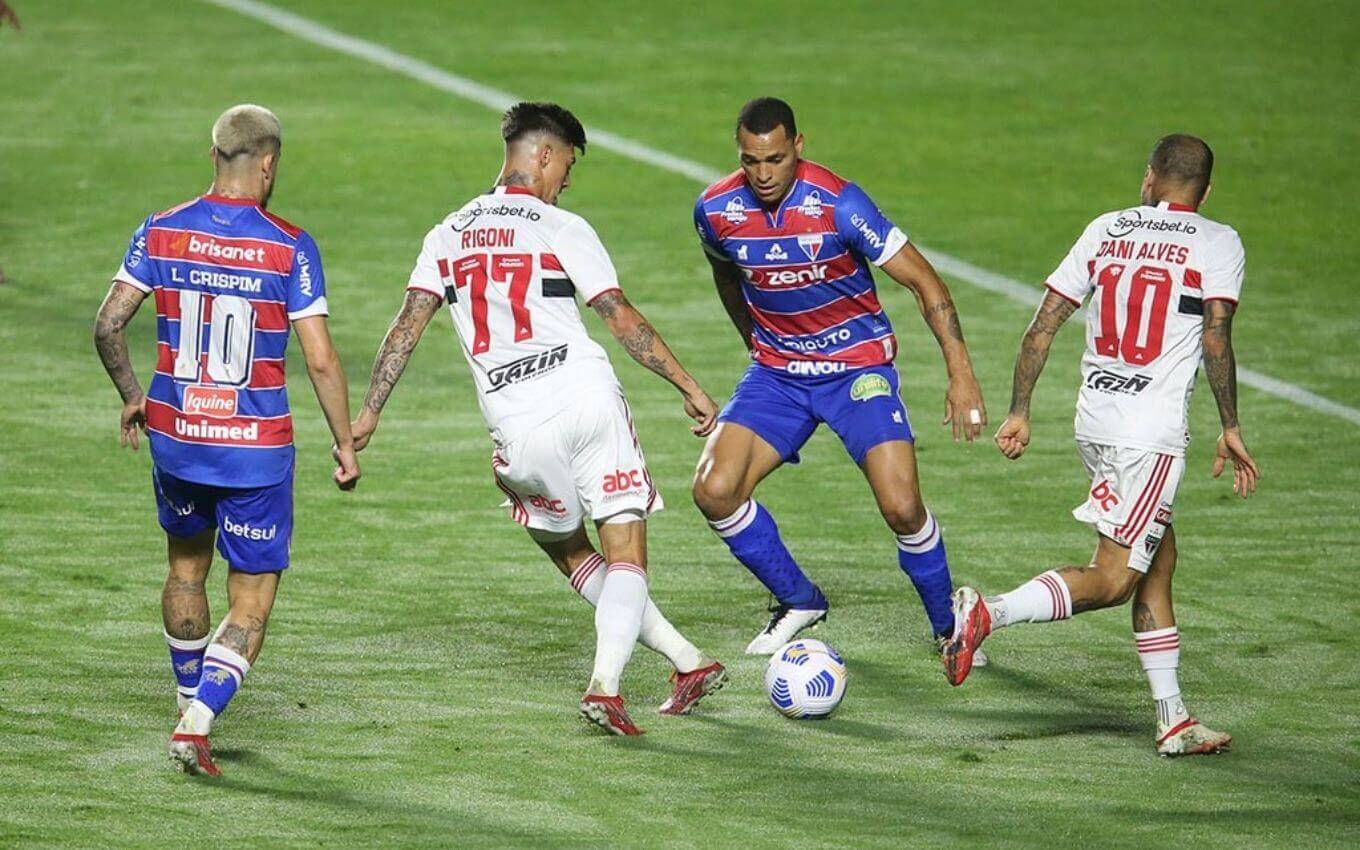 Fortaleza and São Paulo face off this Wednesday (15), at 21:30, at Arena Castelão, Ceará, in a decisive match of the quarterfinals of the Copa do Brasil. The live broadcast will be by Globo (to São Paulo and Ceará), on open TV, and by SporTV and Premiere, on pay TV. The platforms Globoplay, Canals Globo and Premiere Play are the options to watch online.
On open TV, the narration will be by Cléber Machado, with comments by Caio Ribeiro (by video) and Casagrande. Sálvio Spinola will command the Central do Apito, while André Hernan and Caio Ricard will assist in the reports.
On SporTV and Premiere, the transmission will be by Odinei Ribeiro, who will lead the team formed by Maurício Noriega and Ricardinho (by video), in the comments; Paulo César de Oliveira in arbitration and Léo Lepri and Lucas Catrib in reporting.
For those who subscribe to SporTV channels on pay TV, it is possible to follow the game live and online through the Canals Globo application and website. You can also purchase the Globoplay + live channels combo, which costs R$49.90 in the monthly package and R$42.90 in the annual plan.
Premiere Play costs R$59.90 a month and can be accessed through the GE website or app. For those who already have Premiere on pay TV, it is possible to use the operator's data and login to the online version of pay-per-view and also to the Canalis Globo platform.
An alternative to watch Fortaleza x São Paulo live and online is through the Globoplay + Premiere combo, whose subscription costs R$69.90 per month and R$64.90 in the annual plan.
Premiere is also available from Amazon via Prime Video Channels. The monthly price of the combo is R$59.90 for the pay-per-view plus the R$9.90 for the entertainment service subscription.
The first leg ended 2-2. Both teams enter the field this Wednesday in search of a single victory. In case of a new tie for any score, the decision will be in the penalties.
Brazil Cup live
See the list below with the matches valid for the quarterfinal round matches and know where to watch live and online:
Wednesday (15)
19:00 – Atlético-MG x Fluminense – Premiere and SporTV
9:30 pm – Fortaleza x São Paulo – Globo (to SP and CE), Premiere and SporTV
9:30 pm – Flamengo x Grêmio – Globo, Premiere and SporTV 2
.