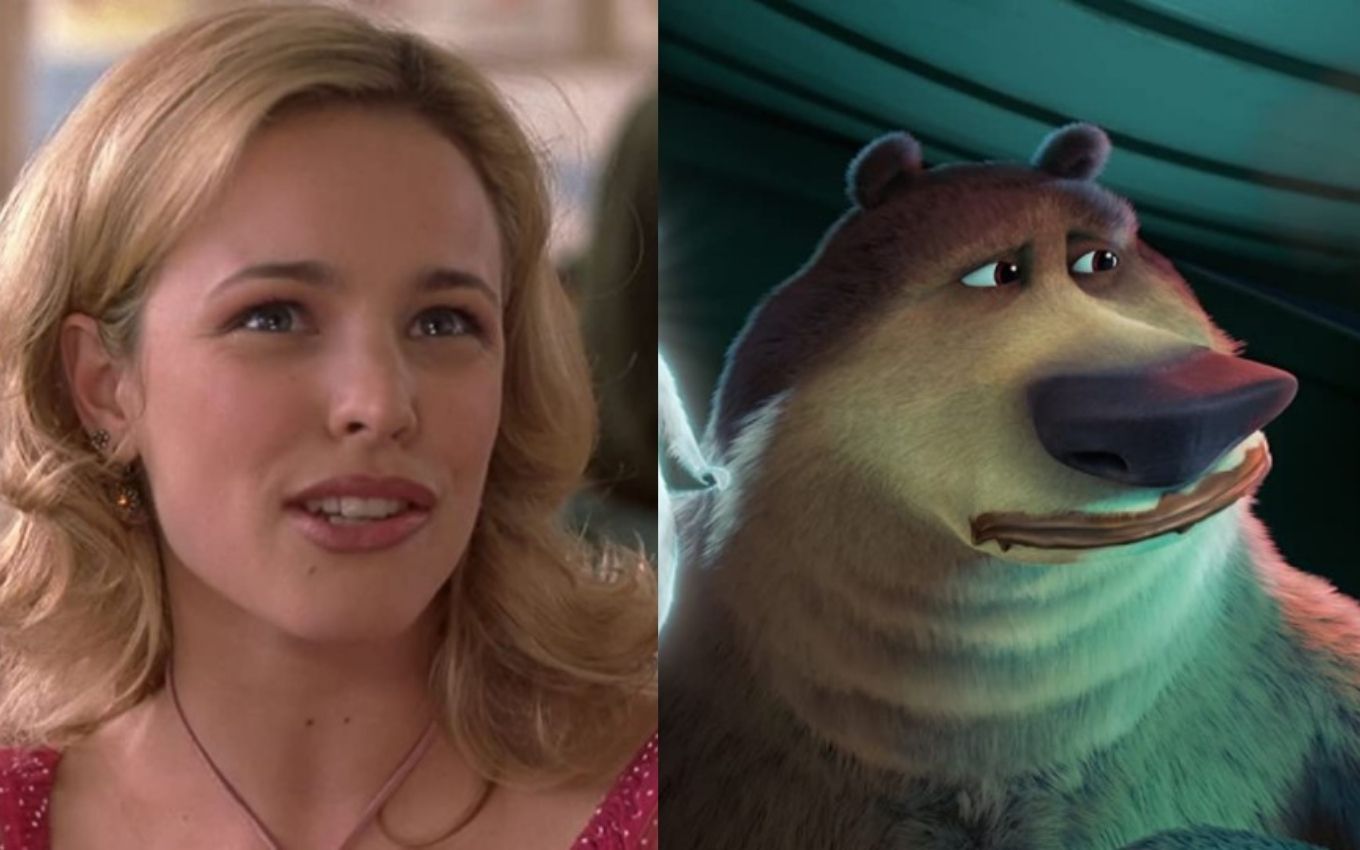 For this weekend, Globo has prepared a movie schedule that caters to all tastes. The comedy Girl Poison, starring Rachel McAdams and Rob Schneider, will take over Supercine. The animation O Bicho Vai Pegar 3 is also not left out of this list and will be shown in Corujão, at 5:15 am (Brasilia time). Check out all the movies that will be shown over the weekend:
The movie marathon starts at 1:05 am (GMT) with the comedy Garota Veneno no Supercine. Released in 2002, the film features Jessica (Rachel McAdams), a popular, vain and petty girl.
One day, she wakes up in the body of Clive (Rob Schneider), a 30-year-old gas station attendant. Desperate, the girl discovers that he has now taken care of her original body, and does everything to reverse this "curse" in time to go to the school dance.
The production, directed by Tom Brady, features Anna Faris, Matthew Lawrence, Eric Christian Olsen, Robert Davi, Michael O'Keefe and Melora Hardin.
Then, at 2:55 am, Owl shows the film Prazeres Mortais. In the 2014 feature, five friends share the rent of a loft in order to maintain extramarital relationships without getting caught.
However, the fun ends when they find the body of an unknown woman at the scene. Directed by Erik Van Looy, the thriller features: Karl Urban, James Marsden, Wentworth Miller, Rhona Mitra, Rachael Taylor, Isabel Lucas, Margarita Levieva and Eric Stonestreet.
The national production O Nome da Morte (2017) will be shown in the second Owl at 4am. The drama follows Júlio (Marco Pigossi), a very generous family man. Despite the good looks, he hides his other identity.
Julius is an assassin responsible for killing 492 people. Between lies and crimes, man tries to fight his own demons. Fabiula Nascimento, André Mattos, Matheus Nachtergaele, Tony Tornado, Augusto Madeira and Martha Nowill act in the feature film directed by Henrique Goldman.
At 5:15 am, the night ends with the screening of O Bicho Vai Pegue 3 no Corujão. In the 2010 animation, Boog finds himself without company for his annual trip and decides to go alone. He ends up falling into a circus ring and swaps places with an artist.
There, he falls in love with a Russian woman and understands that he doesn't have to choose between friends and family. The feature is directed by Cody Cameron.
On Sunday (18), Maximum Temperature shows the adventure Jack, The Giant Huntsman, at 12:30 pm. Released in 2013, the film revolves around Jack (Nicholas Hoult), a farmer who gets a few different beans, which cannot be watered.
However, they end up in contact with water and result in a huge beanstalk, which reaches a world of giants. At this moment, Princess Isabelle (Eleanor Tomlinson) is kidnapped by these gigantic creatures, and Jack enters with a mission to save her.
The film, based on the classic story of John and the Beanstalk, is directed by Bryan Singer and features Ewan McGregor, Stanley Tucci, Eddie Marsan, Ewen Bremner, Ian McShane and Christopher Fairbank.
At 23:25, Domingo Maior airs Need for Speed ​​- The Movie. Inspired by games, the 2014 action features Tobey Marshal (Aaron Paul). He inherited mechanics from his father, and since then he's helped renovate cars in order to make them run as fast as possible.
One day, former Indy Formula driver Dino Brewster (Dominic West) seeks him out for a job. Despite being a rival, Marshal accepts the proposal on account of the money. After the submission, the two decide to compete one last split with Pete (Harrison Gilbertson), Tobey's friend.
Pete dies on the run, and the fun ends in tragedy. The mechanic is found guilty and ends up in jail. When he finally gets out of jail, he decides to go after an underworld race, in which Dino will also participate.
Directed by Scott Waugh, the feature features: Imogen Poots, Ramon Rodriguez, Michael Keaton, Rami Malek, Dakota Johnson and Kid Cudi.
Cinemaço ends the marathon with the screening of the film Hurricane – O Furacão. Based on true events, the drama released in 1999 features the story of Rubin "Hurricane" Carter (Denzel Washington). In June 1966, he was a strong contender to take the world boxing title.
However, everything changes the day Carter walks by a bar where three people have been murdered. He is found guilty and sentenced to life in prison. A few years later, he writes a book telling his truth, and three Canadian activists decide to help him prove his innocence.
Denzel Washington was nominated for an Oscar for best actor and won a Golden Globe for his performance in the feature. Directed by Norman Jewison, Hurricane – The Hurricane features Vicellous Shannon, Deborah Kara Unger, Liev Schreiber, John Hannah, Dan Hedaya, Debbi Morgan and Clancy Brown in the cast.
.