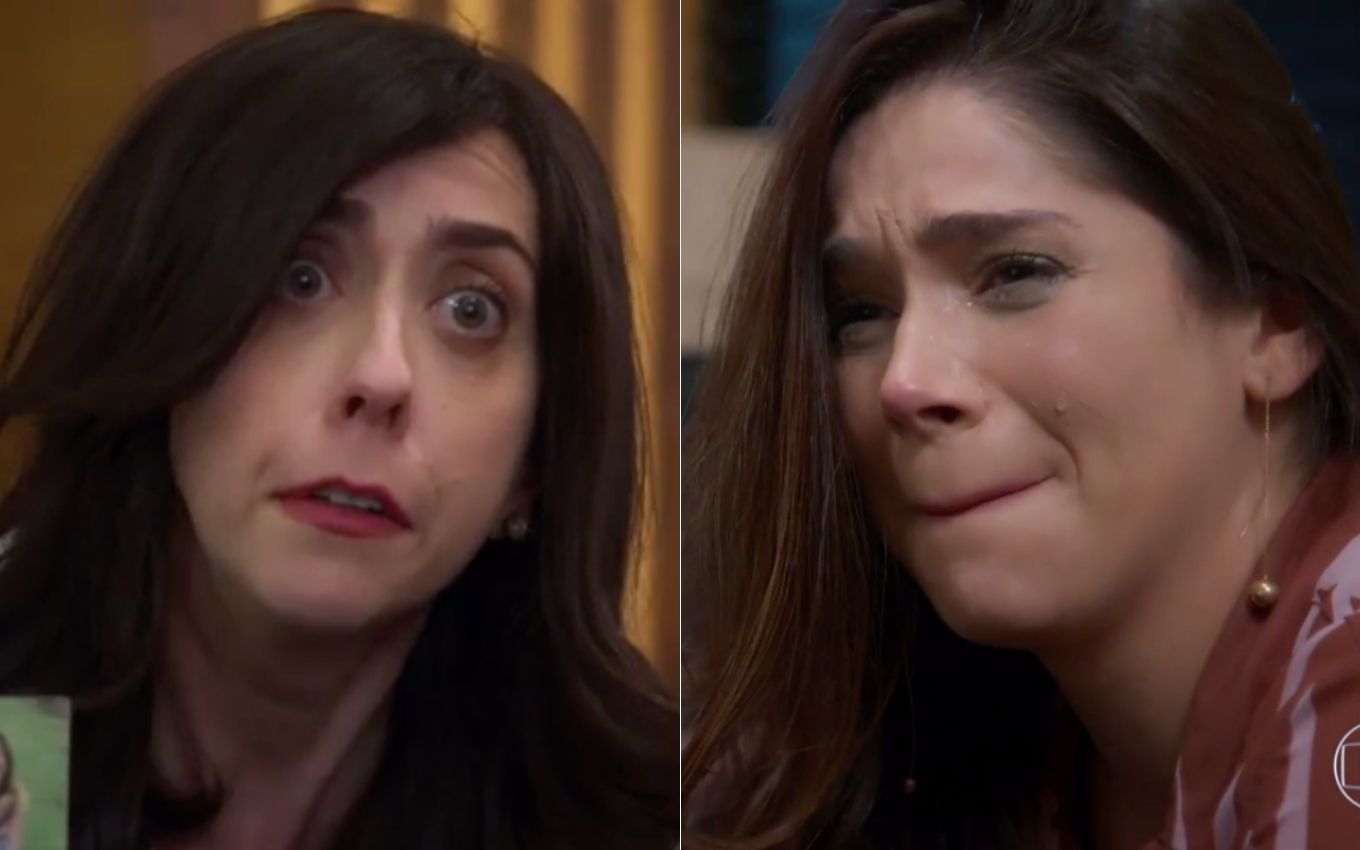 The only novel on the air on Globo, Save yourself Quem Puder comes to an end this Friday (16) after facing the Covid-19 pandemic while maintaining the lightness of its story. Despite this, due to the health crisis, author Daniel Ortiz was forced to "kill" five plots along the way, such as Veronica (Marianna Armellini) getting revenge on Micaela (Sabrina Petraglia) with a lightning ending, and even couples that didn't were formed.
To the TV news, Ortiz says that he had to tear up several scripts and shorten the story to be able to tie everything together and finish Globo's seven o'clock soap opera. "There were plots that I couldn't develop. Like, for example, I didn't have time to develop Zezinho [João Baldasserini] and Bel [Dandara Mariana], there was even a plot already written", laments the writer.
"All this I couldn't develop because there were much fewer chapters. I only had 50 chapters to finish a novel. I also had Bia's entire plot. [Valentina Bulc] and from Tarantino [Daniel Rangel] that there was no time, unfortunately. Anyway, it will be for another soap opera", says the playwright.
In addition to these two couples, the pandemic also impeded the development of the romance between Bruno (Marcos Pitombo) and Micaela, whose actors played the audience's beloved couple, Shirlipe (Shirlei and Felipe), in Haja Coração (2016). Actress Sabrina Petraglia became pregnant during a recording stoppage in 2020, and her character was cut from the scene.
The author found a solution: finish the plot designed for the girl as quickly as possible and send her off for an exchange abroad – scenes that were recorded by Sabrina with a lot of camera play to hide her pregnant belly at the time.
Check out the five stories that had their paths changed:
Veronica accelerated her revenge on Micaela
lightning revenge
At the beginning of Salve-se Quem Cander, Veronica pretended to be a friend of Hugo's daughter (Leopoldo Pacheco) to get close and get revenge on her. There was a whole mystery about which of the brunette's cousins ​​helped her with her plots: Bruno or Gael (Cirillo Luna). These two were even supposed to fight for the love of Helena's stepdaughter (Flávia Alessandra), but the "Shirlipe chemistry" was overwhelming.
As soon as the telenovela returned to the air, the character won a scholarship at Harvard, in the United States. It remained for Veronica to enter her office out of nowhere, threaten her with a gun and reveal her entire plan of revenge: her father was killed by a car to save Micaela, something she never got over. As a result, Gael's cousin ended up in jail. It all happened so fast that even the public doesn't have to remember.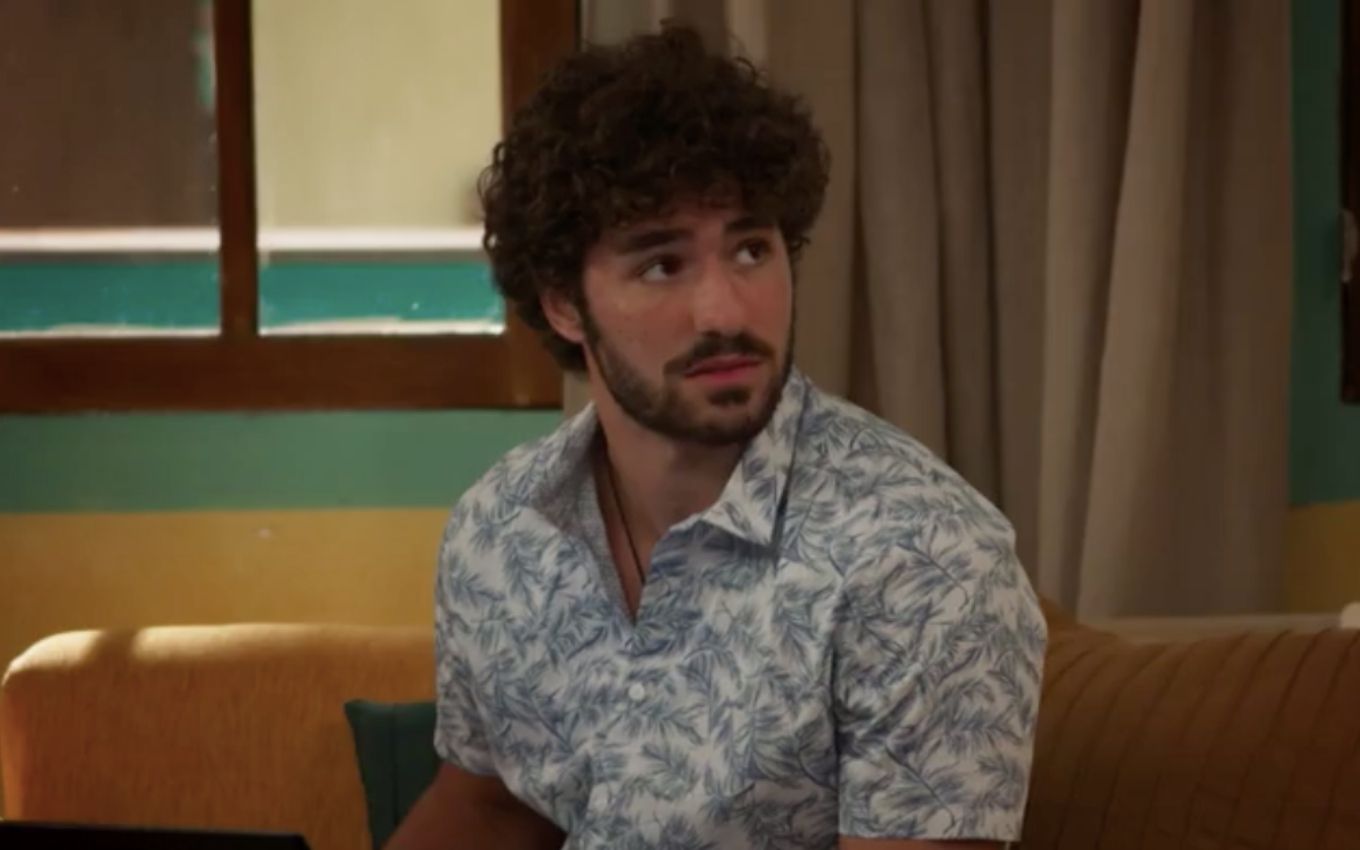 Actor José Condessa abandoned the soap opera
No turning back
Before being torn between Téo (Felipe Simas) and Alejandro (Rodrigo Simas), Luna/Fiona (Juliana Paiva) was in love with Juan (José Condessa), who would be the original tip of the girl's love triangle. However, when the pandemic paralyzed work in Brazil, the Portuguese actor broke his contract with Globo because he had a soap opera to record in Portugal next.
To resolve the issue, the novelist gave a paltry justification for the "disappearance" of the heartthrob. He had to rush back to Mexico because his father was on the brink of death, and later the plot was commented on that he got a doctor girlfriend. Ortiz cast Rodrigo Simas, Felipe Simas' brother, to enter history as a new character who was Luna's first love.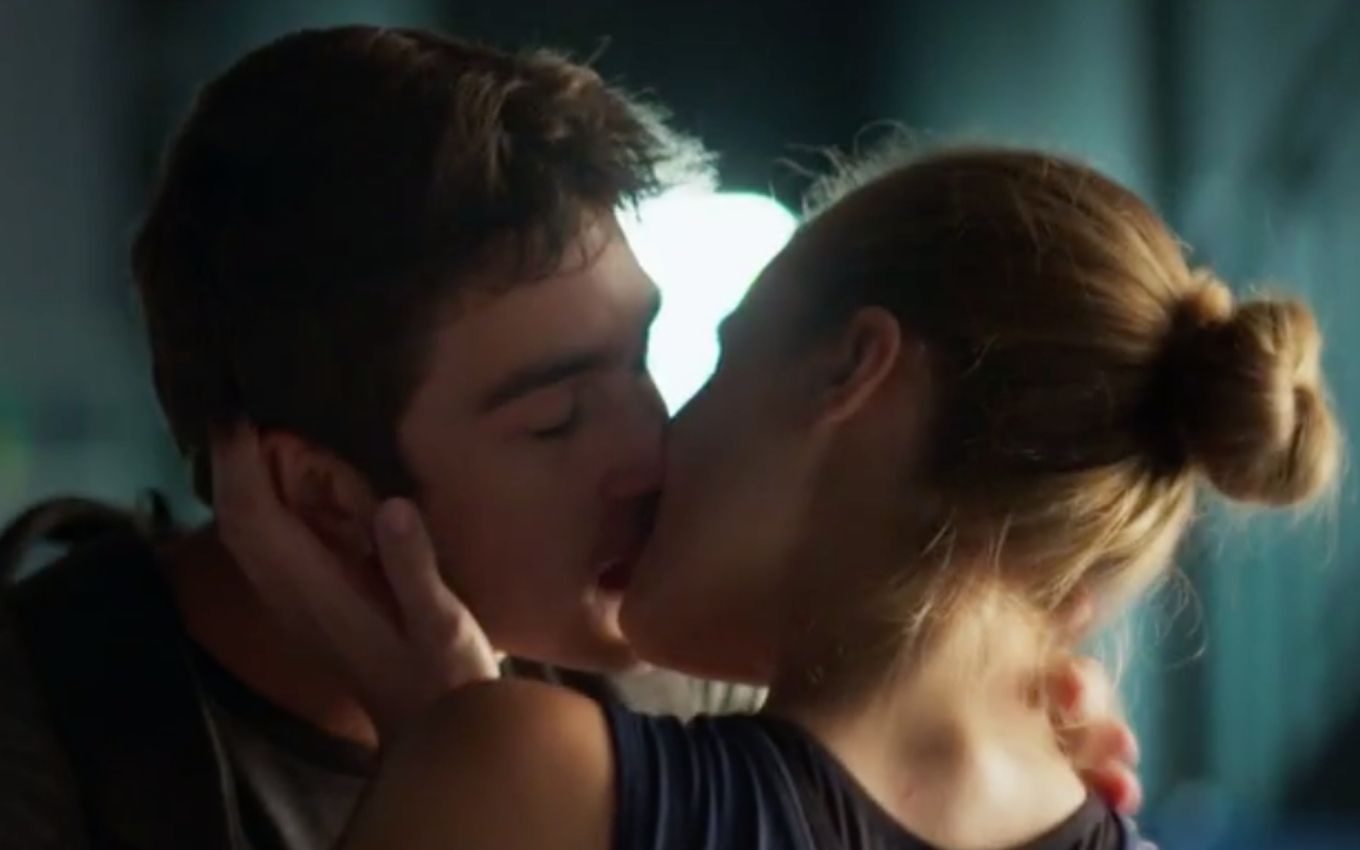 Tarantino and Bia had little history
couples that didn't happen
Bel was supposed to have a real romance with Zezinho, much to Alexia's (Deborah Secco) despair, but it ended up only in the flirtation zone. Instead of settling down with Helena, Mário (Murilo Rosa) would date Agnes (Carolina Kasting).
Ermelinda (Grace Gianoukas) would be played by Edgar (Cosme dos Santos) and Nanico (Babu Santana), but it was all just a sensual joke. The federal policeman would end up dating Marlene, the twin sister of Veronica and also played by Marianna Armellini. But Babu Santana took Covid-19 and didn't record that outcome. The actress ended up doing the sequel with an extra.
Despite having had their romances little explored, the couples Bia and Tarantino and Bruno and Micaela will end up happily together.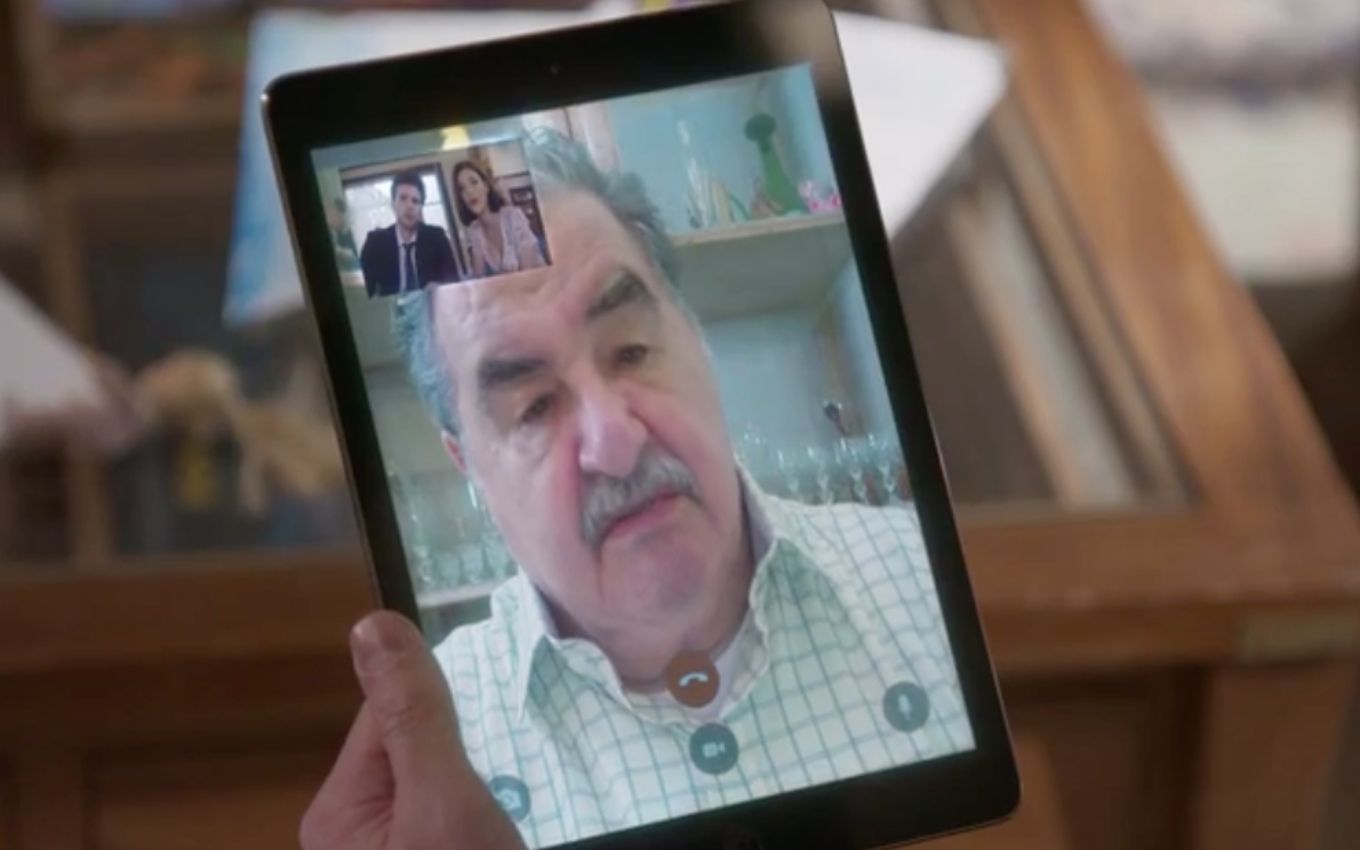 Ignacio ended up in an isolated place
Elderly away
The disease caused by the Sars-Cov-2 virus was more lethal in elderly people over 60 years of age, who were considered a risk group at the onset of the pandemic. To prevent veteran actors from running the risk of being contaminated at work, professionals in this age group were removed.
With this, the characters of Otávio Augusto, 76, Marilu Bueno, 81, Cristina Pereira, 70, and others had their scripts adapted. Alexia's grandfather went to spend some time isolated on the farm with his sister, while Marlene's godmother and Renzo's nanny (Rafael Cardoso) suddenly had to travel.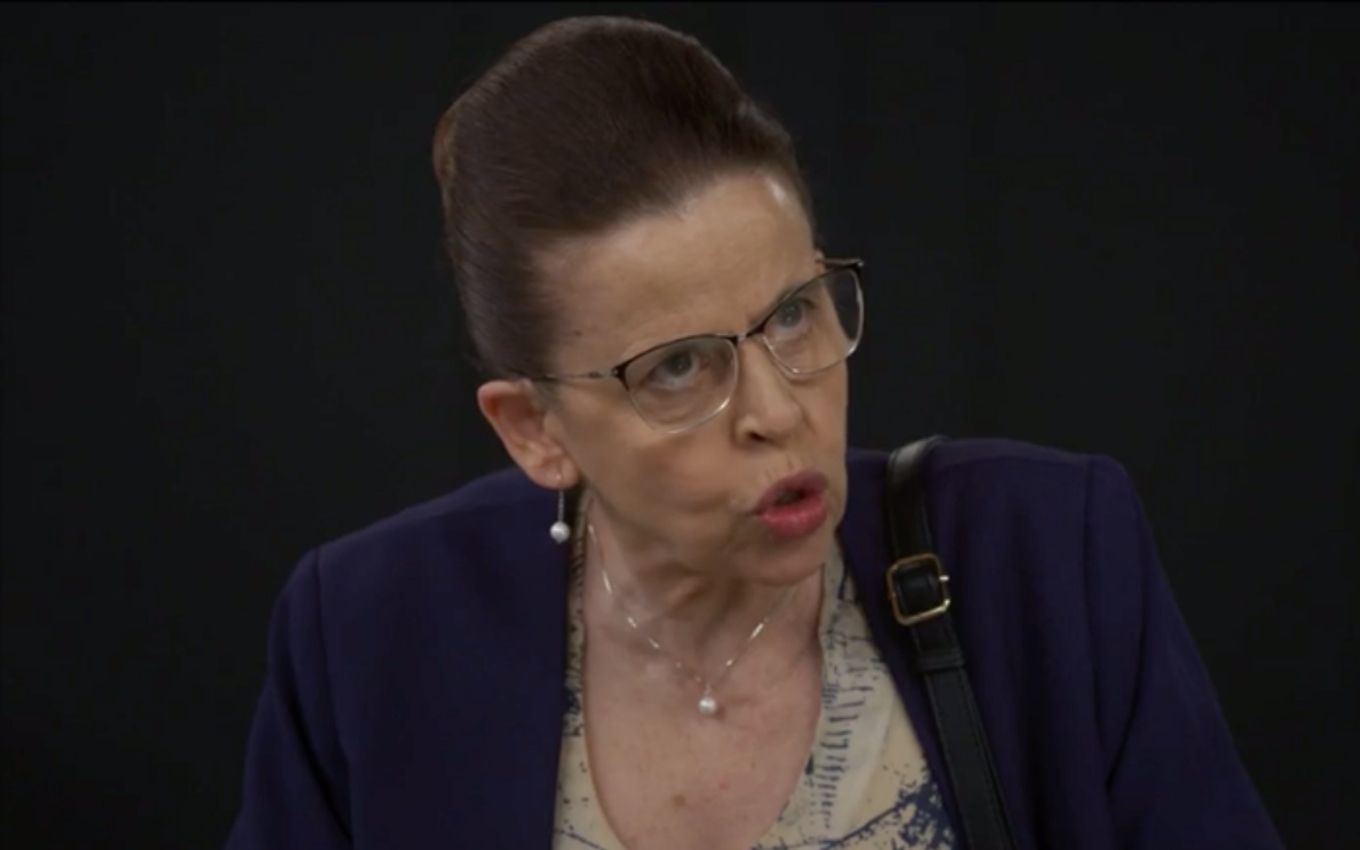 Lucia had to cut down on the fights with her daughter
cuts in evil
With the departure of the elderly actors, the audience could no longer see clashes between Lúcia and Dominique (Guilhermina Guinle), her daughter. The arrival of Aurora (Gabriela Moreyra), Lucia's niece, to the soap opera served to fill the gap, but without any story.
Ignácio's move to a farm, where he went to live with his sister, also cut off the possibility of more emotional scenes of Alan's grandfather (Thiago Fragoso), who has Alzheimer's and got into trouble due to lack of memory, in addition to giving a lot work to the family.
---
Learn all about the upcoming chapters of soap operas with the Noveleiros podcast
Listen to "#65 – All About the End of Save Yourself!" on Spreaker.
---
Subscribe to the channel TV news on YouTube and watch videos with revelations of what will happen in Globo's soap operas.
.