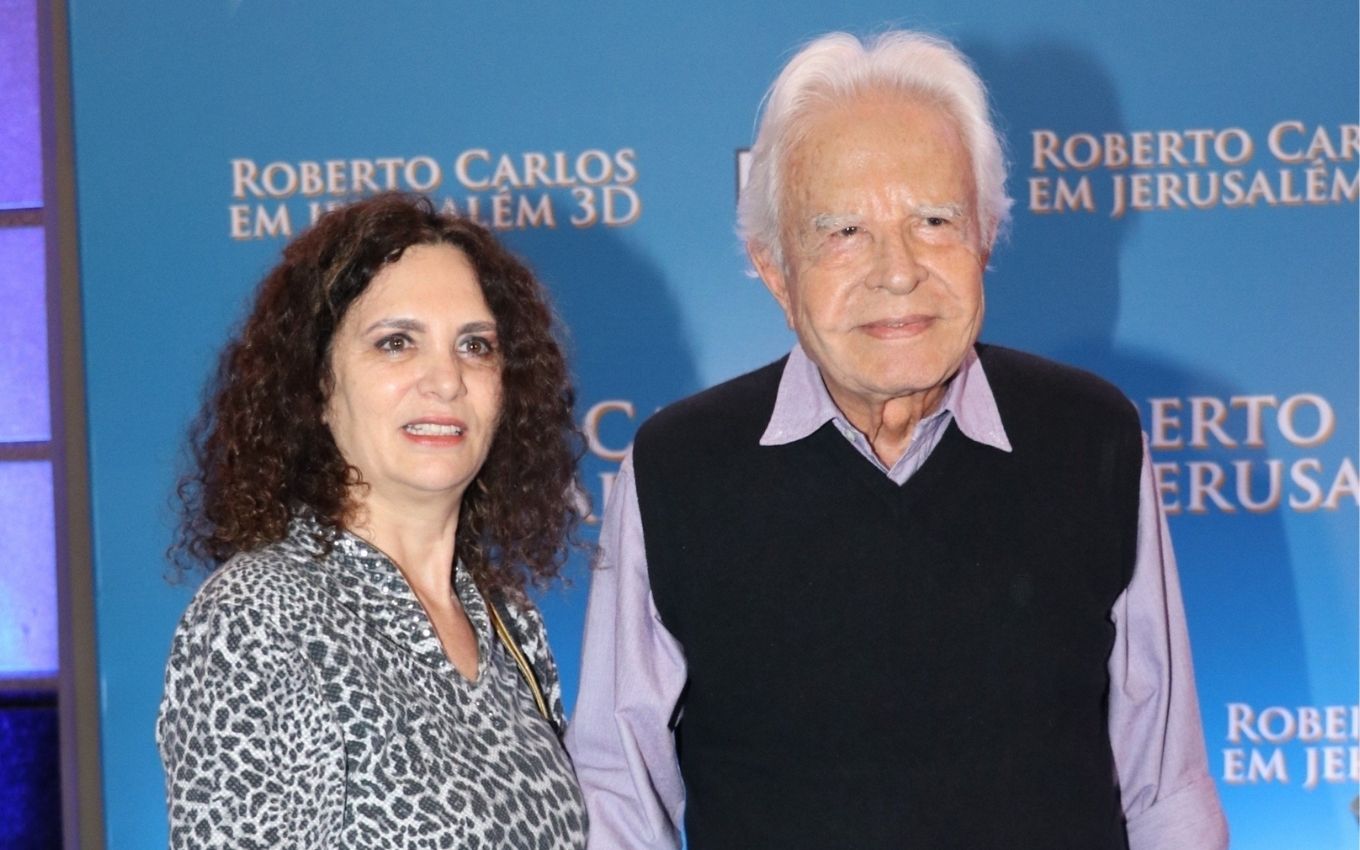 The fight between Cid Moreira, 93, with her children goes far. After accusing the journalist of emotional abandonment, Rodrigo Radenzev Simões Moreira, 52, and Roger Felipe Naumtchyk Moreira, 45, now denounce Fátima Sampaio, 58, the communicator's wife, for abuse. For them, she keeps the veteran in private prison, treats him screaming and serves spoiled food.
On Tuesday (20), the children of the former anchor of Jornal Nacional filed an interdiction action against their father at the Family and Civil Registry Court of the District of Petrópolis, at the Rio de Janeiro Court of Justice. Fátima, in turn, is the target of the opening of a police inquiry at the Public Ministry of Rio de Janeiro. They ask for the stepmother's preventive detention because they consider that she has appropriated her husband's property.
O TV news had access to the records in which the Moreira brothers accuse Fátima of "plucking" their father, appropriating his properties, "salaries, earnings and copyrights".
In the interdiction request in which Roger asks to be his father's curator, the brothers make serious accusations against the journalist's partner. According to them, the intimacy of the experienced presenter is very different from what is seen on social networks.
"The interdict is very famous and very dear, but since he got together with his wife, she did everything to separate the elderly man from his children, from the lawyers who always accompanied him, from friends and relatives. And, taking advantage of the sequence of dementia that started to settle in, to pass everything the Cid had to her," they point out.
"The elderly person is technically in the hands of the woman, who previously was free lancer from magazines, he lived in a kitchenette in Fortaleza, he had nothing, not a car, he lived off small articles he tried to sell. Her passage through life before meeting the Cid was not the best. And it was noted that her interest in the Cid was verbatim economic", appears in the records.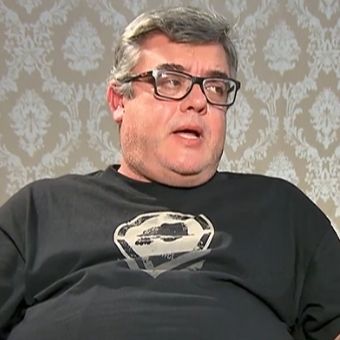 In the statements against the former presenter's spouse, there is also a quote that she was given an apartment by her husband to "receive visitors" and more alleged situations of violence. "There are news that it attacks the elderly, leaves without medication, expired or spoiled food for 15 days in private prison, and worse, without its presence. It disappears, to shop and socialize with friends," he says the defense.
"Suffice it to say that the betrayals of the elderly come from far away, at the time they met, they had extramarital affairs with the English teacher, with the personal trainer, the hairdresser and it is heard that nowadays they have friends, more than friends, whom transfers goods and values", declare the interested parties.
Catia Fonseca became a witness
In the police investigation, the heirs narrate that in addition to the mistreatment practiced, Fátima was dazzled by the fame of the communicator. "She leaves the elderly in private prison, without the presence of family and friends, and screams and screams," they complain.
"The dear father, he met her when it had no threshing floor, he lived in an unhealthy kitchenette, which wasn't even clean. Technically he was hungry. As soon as he incarnated in the elderly, his life changed, he became rich and famous", they detail.
In the complaint, the Moreira brothers suspect that Fátima is not acting alone. For them, selling real estate to family members is something bigger. "All with the aim of perpetrating their malevolent instincts, together with a gang, their stays, their lovers, their relatives, their shysters", describes the defense.
"[Moreira] he is married under a regime of total separation of property, with a dangerous woman, who misappropriates continuously and commits senile embezzlement," he continues.
The imbroglio of the Cid's children against their father and stepmother even reached Catia Fonseca. The presenter of Melhor da Tarde, from Band, was suggested as a witness to the heirs in the case. They ask that she be heard, as she has recognized on national television "the power that a woman has exercised over her husband for years."
Last Thursday (15), Catia declared in her afternoon that she met her professional colleague two years ago at an event and noticed something curious. "Fátima, in fact, takes care of him. Separating the situations, I'm not saying anything directly. But she takes care of him very well. But at the same time, I saw him asking her everything: 'can we take a picture? ' or 'can I have water?' Sometimes it creates an emotional dependency," she noted.
In the report, Roger shared the fact narrated by the presenter of the Band. "She remarked, by chance, something she saw. She went to an event with several journalists, and Cid was there with Fatima. Everything Cid looked at her and asked. Everything he reports to the woman and asks about things . It is she who decides," he lamented.
O TV news he sought out Catia's press office to comment on his citation in the case. Through her press office, the communicator declared "not having knowledge that she was listed as a witness".
The report contacted Fatima to comment on her stepchildren's accusations. A representative of Moreira informed that the couple will not speak, as "they were not notified".
Angelo Carbone, attorney for the Moreira brothers, explained the progress of the case and the wishes of his clients. "He [Moreira] he is 93 years old, a man who married a young girl. The impression is that she is taking advantage of him. Under the law of the elderly, she will answer for that and we will nullify everything she has. Let's start there," he warned.
Watch the video in which Catia Fonseca talks about Cid Moreira:
understand the case
Last week, Roger Felipe Naumtchyk Moreira gave an interview to A Hora da Venenosa, on Balanço Geral, about his relationship with the former Globo anchor. He accused a veteran of "disinheriting" him by having his name removed from the will. Despite the fight, Brazilian law does not allow children to be disinherited. Because of this, a year and a half ago, he filed a lawsuit against the communicator, alleging emotional abandonment.
Rodrigo Radenzev Simões Moreira, in turn, appeared in the press after the public outburst of his brother, whom he never met. It is the result of the announcer's marriage to Olga Verônica Radenzev Simões. The two were together in the early 1970s. After the separation, the mother would have tried to get father and son to get closer, but with no success.
To the journalist from Record, the biological son of the former Globo declared that he had never received affection from his father. The heir even sued him for R$ 1 million for emotional abandonment, but lost the suit and gave up on being loved and having a family connection with the former Globo employee.
Rodrigo, who lives in São Paulo, and Roger, who lives in Rio de Janeiro, decided to get together after meeting at A Hora da Venenosa. Since then, they have created bonds and, now, they have gone to court.
Check out a video by Roger Moreira with Angelo Carbone, his lawyer:
See interviews with Cid Moreira's children in Balanço Geral:
"For me it's a big trauma when someone asks about him," says son of Cid Moreira #AHoraDaVenenosa#General balancepic.twitter.com/17nlQoFxRn

— General Balance Sheet (@balancogeral) July 14, 2021
EXCLUSIVE: son of Cid Moreira is disinherited and speaks to the #General balancepic.twitter.com/C1WaGDYAsX

— General Balance Sheet (@balancogeral) July 13, 2021
Biological son of Cid Moreira speaks to #General balance and makes controversial revelations about the father. Don't miss watching it live at https://t.co/EsiKDUNakYpic.twitter.com/gGeNQ225Pk

— General Balance Sheet (@balancogeral) July 15, 2021
Advice of Cid Moreira denies assaults and accusations of biological son #AHoraDaVenenosa#General balancepic.twitter.com/7FRalJ7aKF

— General Balance Sheet (@balancogeral) July 15, 2021
Children of Cid Moreira who accuse their father of abandonment meet again #AHoraDaVenenosa#General balancepic.twitter.com/PxL0ZUPe5q

— General Balance Sheet (@balancogeral) July 15, 2021
.