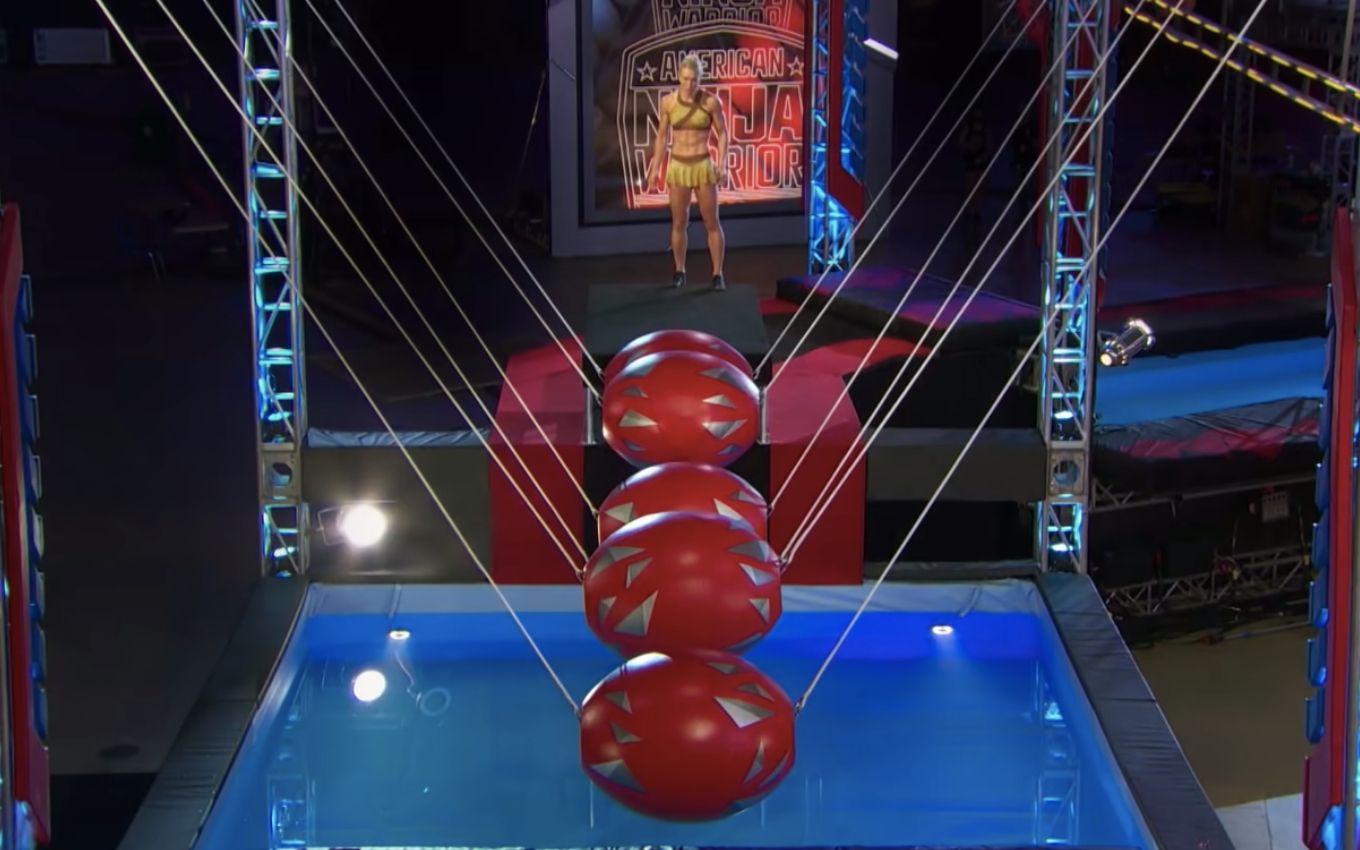 With the proposal of being a game show with childhood games adapted for adults, Zig Zag Arena debuts this Sunday (3) on Globo. Long before the attraction presented by Fernanda Gentil, other TV programs already explored the theme of having people playing tag and even playing ninjas just to serve entertainment to viewers.
The Zig Zag Arena intends to remember the most popular childhood games in Brazil, such as tag, pique-flag, tug of war, sack race among other games — like a kind of basketball with pilates balls. Every Sunday, the competition for the prize is worth R$30,000.
Gentil commands everything, while Everaldo Marques, Hortência and Marco Luque are commentators on the dynamics. The direction is by Raoni Carneiro, a professional known for performing musical shows and commanding SóTocaTop (2018-2020).
With famous and anonymous competing, the show opens this Sunday (3), at 2:15 pm, in place of The Voice Kids, which ended its sixth season last week. The attraction will go head-to-head with Domingo Legal, presented by Celso Portiolli, on SBT – and which bets heavily on game show frames to leverage its numbers.
Although Globo announced an "unprecedented" format, other programs were already betting on adult play, such as Ultimate Tag, available on Vivo Play, a tag in which competitors need to jump obstacles, do acrobatic jumps and even do chases to almost 10 meters high. Check out five game shows that aren't for kids.
Ultimate Tag
In each episode of Ultimate Tag, three men and three women compete for a prize of US$ 10,000 (R$ 54,000) in events that involve agility, endurance, smartness, as well as parkour. Whoever does better scores more points and advances to the next stage.
In their path are the taggers (or catchers), professional athletes who will do anything to steal colored ribbons stuck to their vests as quickly as possible.
Where to watch Ultimate Tag: Vivo Play
Lava Game
The Lava Game is a kind of Faustão Olympics with a higher budget. The dispute is based on a children's game very popular in the United States, in which a child says "the floor is lava" and everyone has to jump from one piece of furniture to another in the room without touching the floor.
Each episode simulates a different room in a house, such as a kitchen, office, and even a planetarium. Adult participants form teams and need to balance on foam balls, jump off statues and even hang from chandeliers if necessary to reach the final destination. All in an environment filled with tons of red liquid that simulates lava — but, for obvious safety reasons, it's not.
Where to watch Lava Game: Netflix
Sasuke/Ninja Warrior
Based on the Japanese TV series Sasuke, which has been in existence since 1997, the American Ninja Warrior reality series began airing in the United States in 2009 and has gained versions in several countries. The programs put competitors in tests that demand skill, agility, dexterity, strength, coordination and speed against a backdrop of clearly exhausting obstacles and over pools of water. If it falls, it's out.
As the participants progress, the challenges increase, but to win the cash prize (the amount varies by edition and country) you need a focused mind and a lot of strength in your arms and legs. No wonder, the winner also wins the title of Ninja Warrior (warrior ninja). It is still a more serious version of the Faustão Olympics.
Where to watch Ninja Warrior: Space Brazil
Ultimate Beastmaster
Produced by Sylvester Stallone, Ultimate Beastmaster is a sports competition series that pits champion athletes from various countries in 180 m long and 24 m high obstacle scenarios — similar to those of the Ninja Warrior — to become the " last beast" (in free translation).
One small difference: the pool has red water to represent the "blood of the beast". It's also worth prize money and the glory of a trophy won by whoever manages to overcome their own limits. With commentators from various backgrounds, the program also had Rafinha Bastos and Anderson Silva as Brazilian representatives (and fans) in its cast.
Where to watch Ultimate Beastmaster: Netflix
The Titan Games
Run by Dwayne Johnson, The Rock, The Titan Games has the same premise as the two previous shows. Competitors must overcome "grand" challenges, worthy of titans, which explains why the show's theme is based on Greek mythology. Some obstacles in the competition were inspired by Johnson's personal training.
A differential of Ultimate Beastmaster and Ninja Warrior is that the attraction puts a lot of emphasis on the personal stories of each participant, in addition to placing several duels throughout the competition, so that only one winner remains.
Where to watch The Titan Games: Netflix
Bonus: Ponto a Ponto, by Globo
Despite the expectations for Zig Zag Arena, a past experience with games and obstacles was not so positive for Globo. In 1996, the station premiered Ponto a Ponto, presented by Ana Furtado, Márcio Garcia and Danielle Winits, which exposed participants to extreme situations, such as fire, explosions, poisonous animals and submersion in a swimming pool.
The attraction ended after indirectly causing the death of two teenagers. After watching a test in which teenagers had to roll a fireball up a ramp on TV, two brothers aged 15 and 17 were burned to death in Porto Alegre while trying to imitate the challenge at home.
The attraction, which Globo prefers to forget, is not included in Globoplay's catalogue. Some issues of Ponto a Ponto are available on YouTube. Watch:
.